HOAC® Set Design
Your vision — our mission
Customised service
Spectacular Set Design
for your performance
The basis of every Set Design is the substructure. With our expertise in aluminium, we offer standard and custom solutions for your substructure. TackIt is the option to create stage sets quickly and easily. For special solutions, we plan your project together with you. Our production in Germany allows us to customise the design, size and loads.
Our promise of quality to you
Sustainable
TackIt profiles can be reused at any time and in a different constellation.
Custom made
We build your set design construction individually according to your requirements.
Safety & certified
As a welding specialist we manufacture according to DIN EN 1090 1-3 and ISO 3834-2.
Easy connection
The TackIt profiles are simply connected to each other using a sliding block.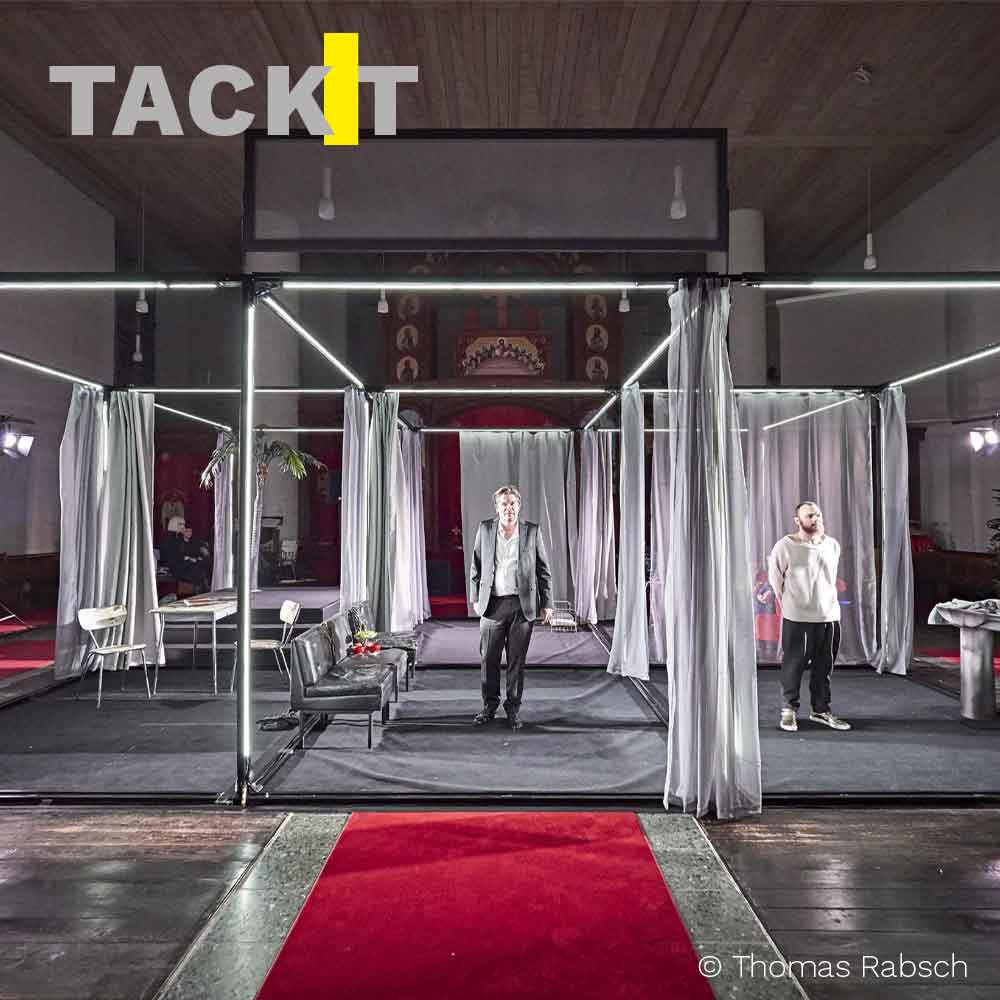 TackIt
The modular system
With TackIt you can quickly and easily erect modular frame constructions, which you can then cover with fabric, wood or other materials – stapling, screwing, gluing or bonding. The construction of the frames is simple and flexible, because you build your own customised construction from individual TackIt profiles. With the HOAC® sliding block the profiles can be easily connected with each other with a force tight and form fitted.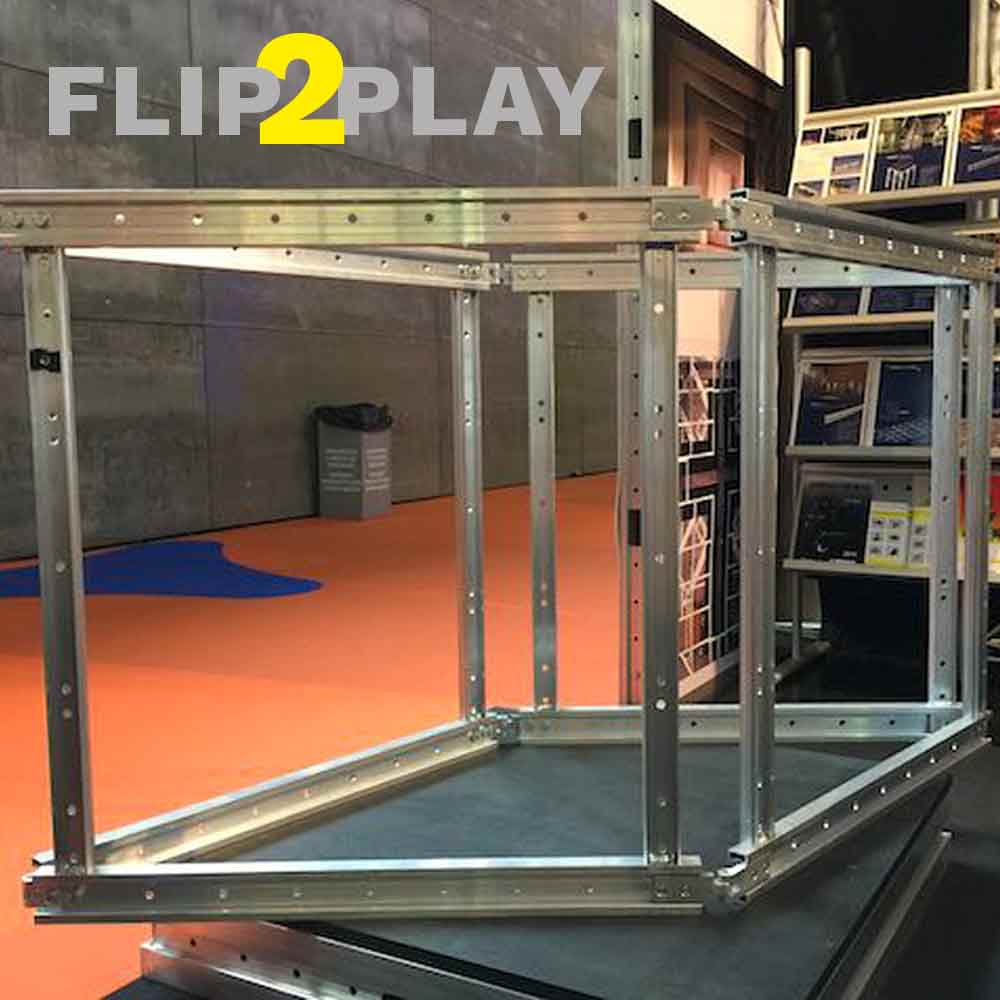 Flip2Play
The modern parallel platform
Flip2Play is the new alternative to the already known wooden folding parallel platform. The Flip2Play is made of lightweight aluminium and you only need to unfold it, cover it and attach the cladding, with Twist2Lock this is a flick of the wrist – done! In addition, Flip2Play is very space-saving. When folded, the frames require 90% less storage space. This is how stage construction works – fast and easy.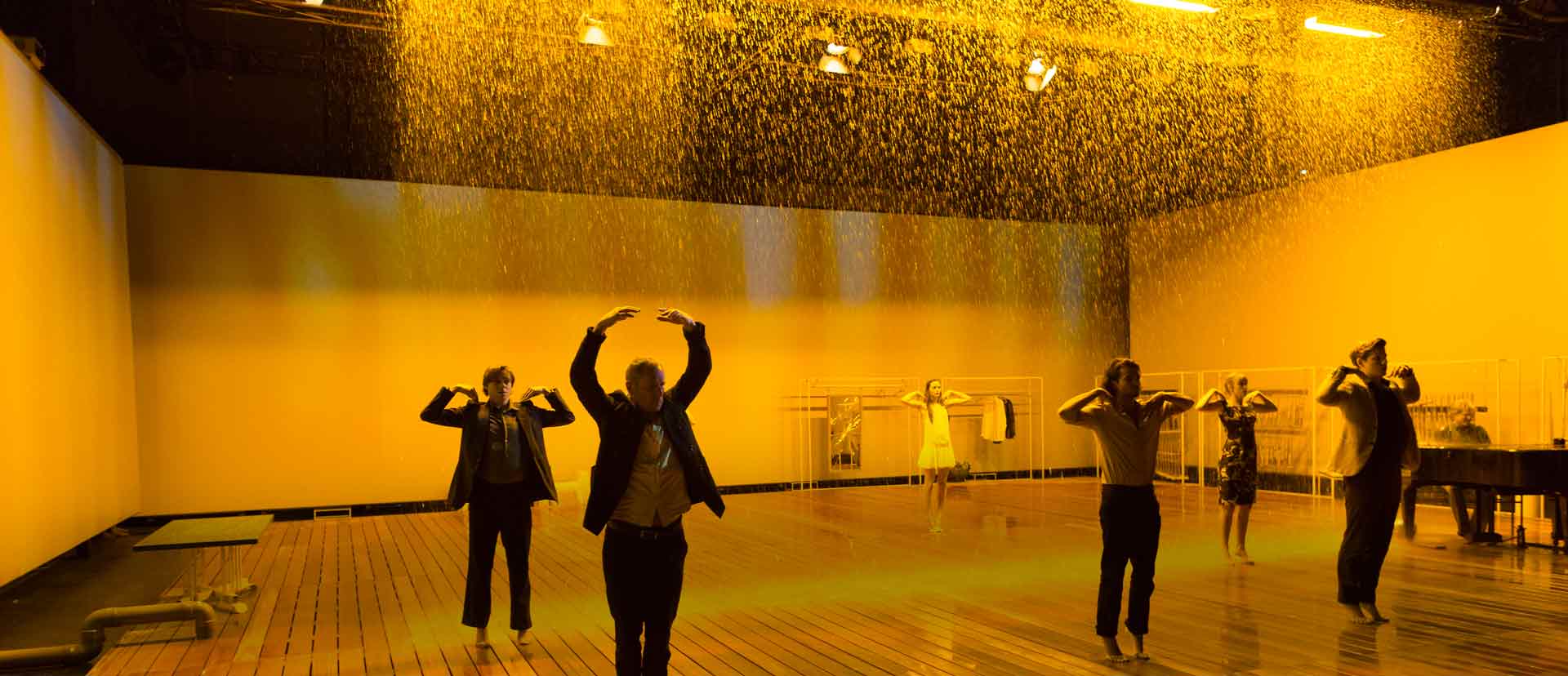 HOAC® projects worldwide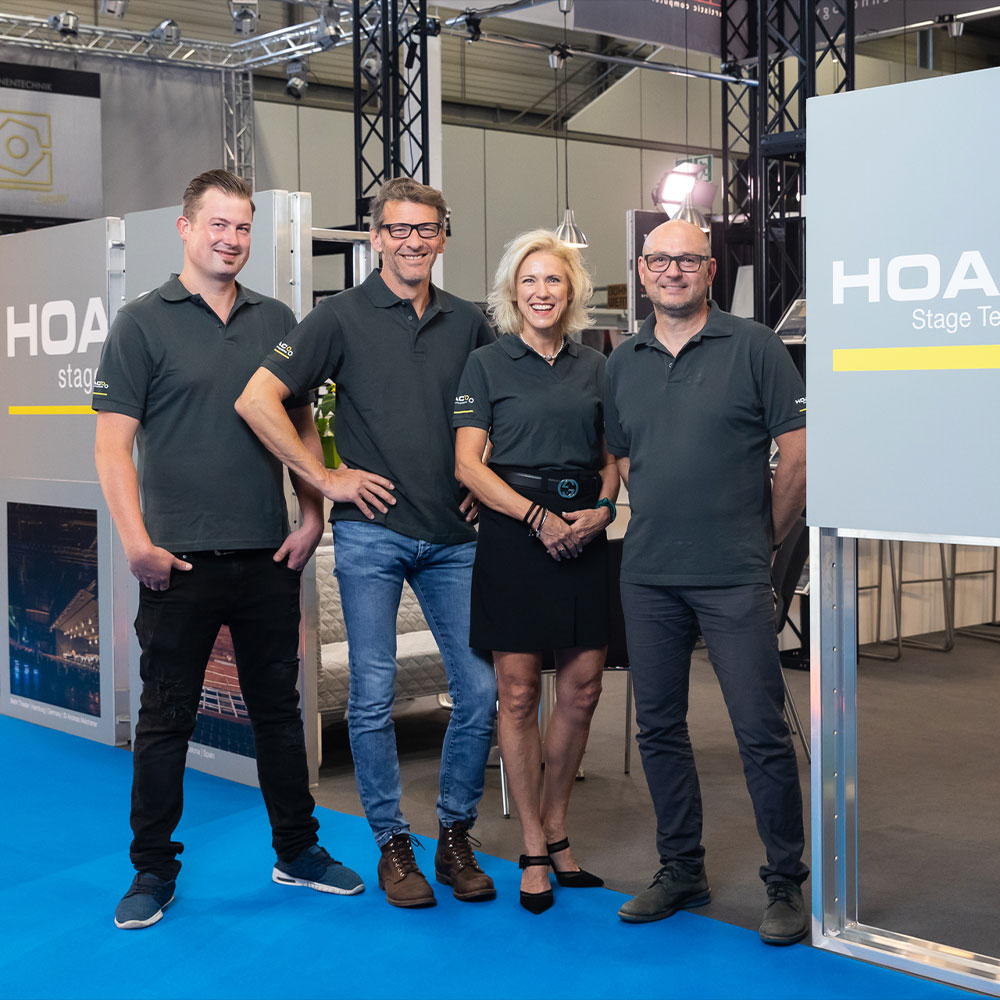 Any questions or special requests?
Please feel free to contact us. We advise you without obligation. No matter which sizes your project will be, it is always a pleasure for us to see your project.
Made in Germany
As a certified welding company, we manufacture our products at our site in Germany.
Worldwide distribution
From Europe to China to the United States – we deliver our products to any place in the world.
Installation & service
You need a supervising or maintenance? Our installation team supports you worldwide.