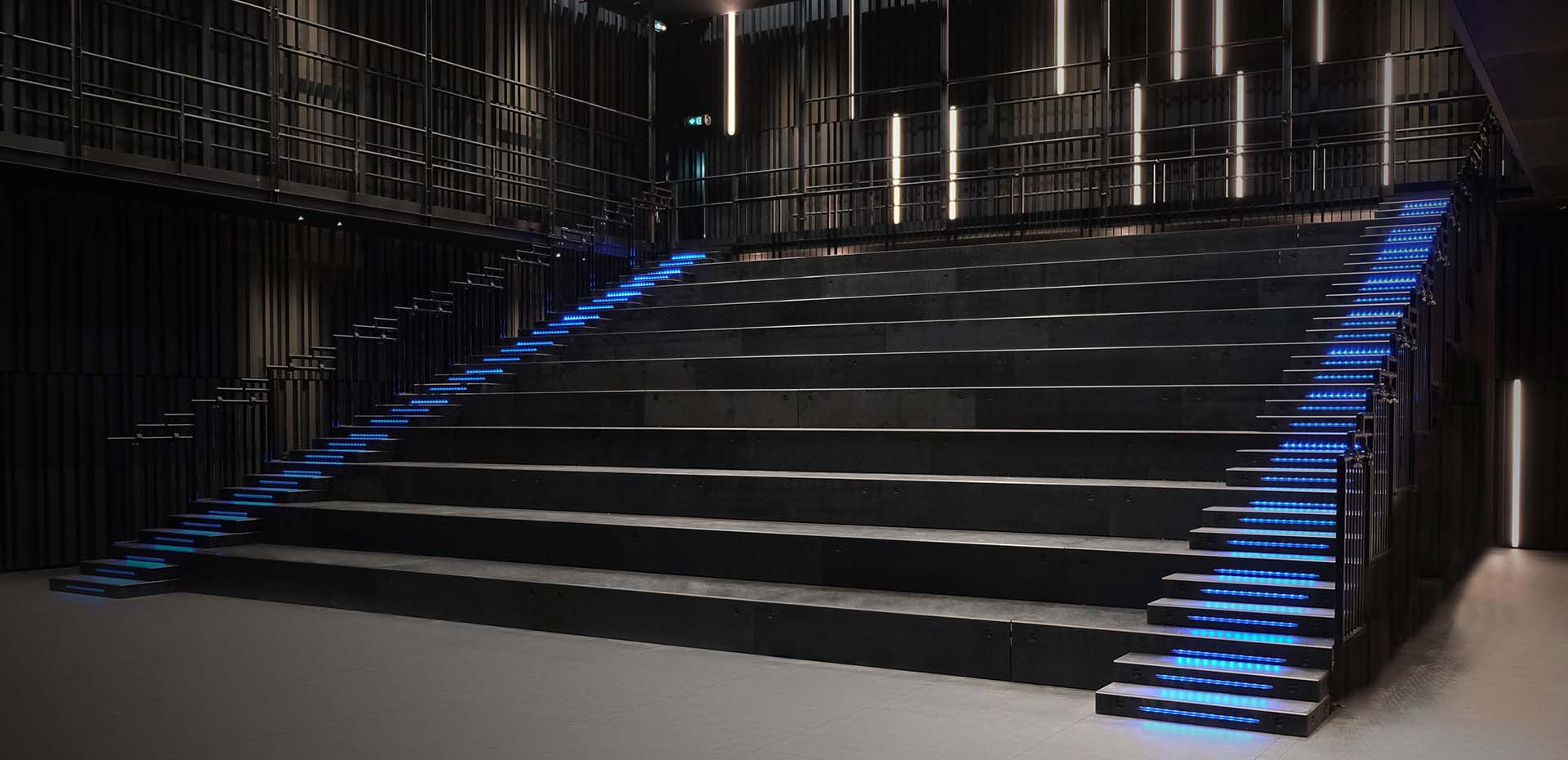 HOAC® Mobile Grandstand
Your vision — our mission
The new modular
HOAC® mobile grandstand
The right one for every use
Requirements for events can be very different. One day the stage is in the center and the next day you need two at each side. Sometimes with 5 and sometimes with 15 rows of audience. No problem for us! Because you can adapt our mobile grandstand to the conditions of your event at any time. You can change the shape, the size or move the whole stand in a few minutes with the lifting roller.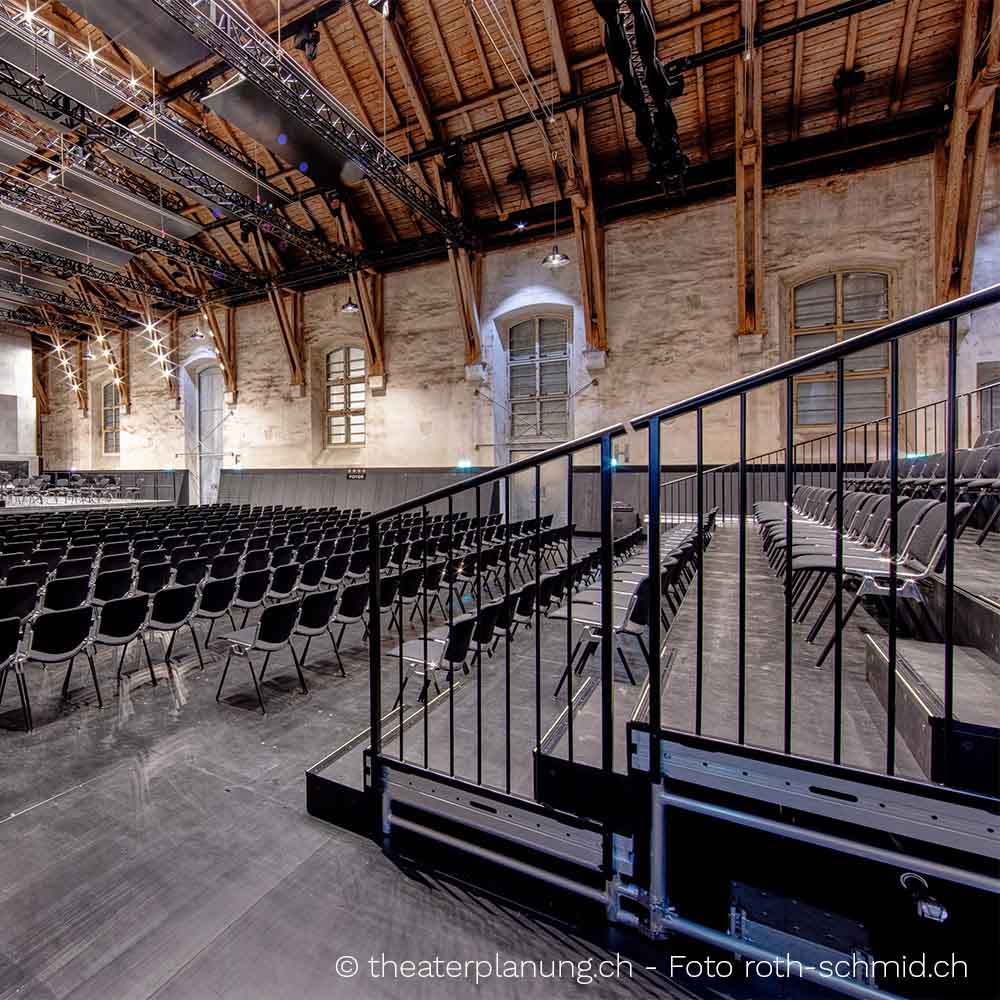 Our promise of quality to you
Sustainable
After use the frames can be used for other set ups and products.
Fast & modular
This makes assembly fun. Your grandstand is up and running in no time.
Silent
The friction-locked and form-fitted connection guarantees noiselessness.
Safe & certified
As a welding specialist we manufacture according to DIN EN 1090 1-3 and ISO 3834-2.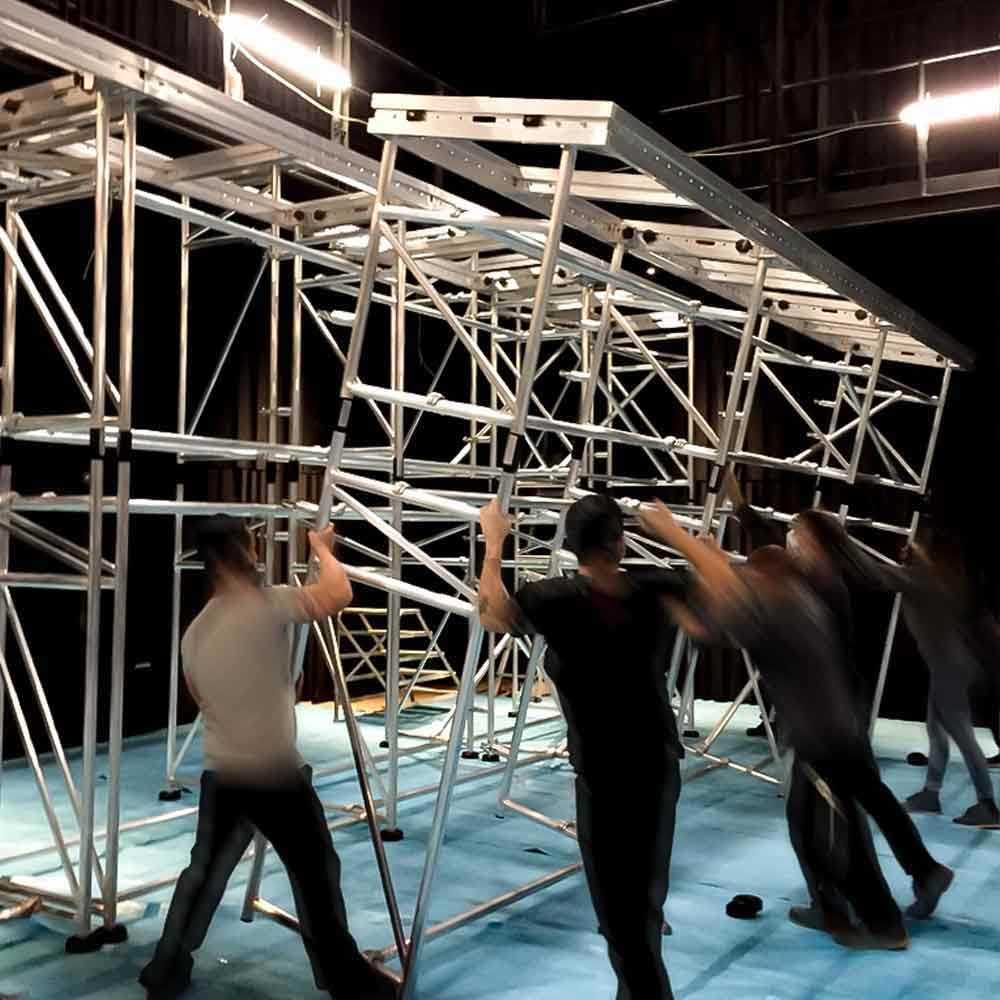 Easy set up of our grandstand
The frames are simply connected to each other without tools by means of the link block. Once the frame is in place, the top panels are placed and fastened. Then the side and front panels are attached. This is even easier with our Twist2Clad. Now all that's missing are railings and step lighting and the grandstand is ready for use.
Telescopic grandstand
The fast solution
In no time at all, the grandstand is set up. The grandstand consists of several grandstand blocks that are up to three meter wide and are lined up next to each other. Then they are pulled apart and the grandstand stands. Finally, the railings, the steps with lighting and the chairs are put in place. The grandstand is ready for use by the spectators.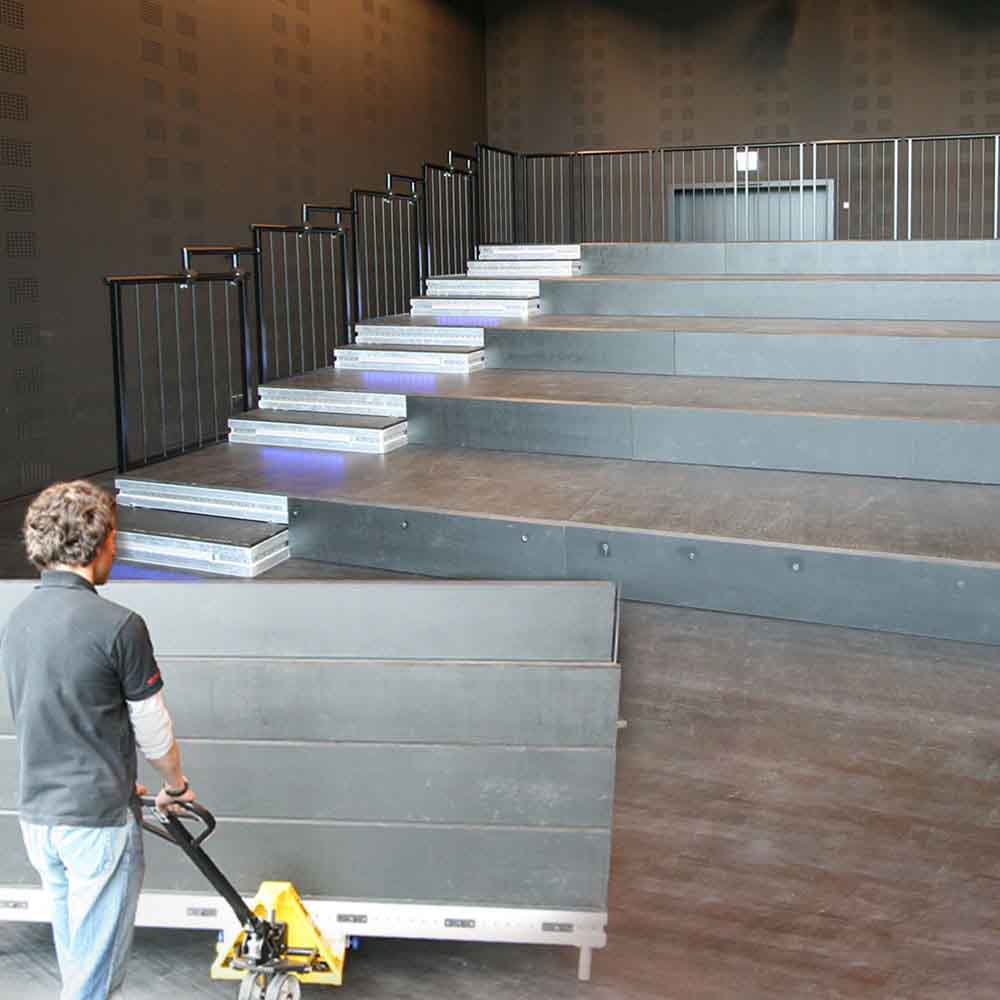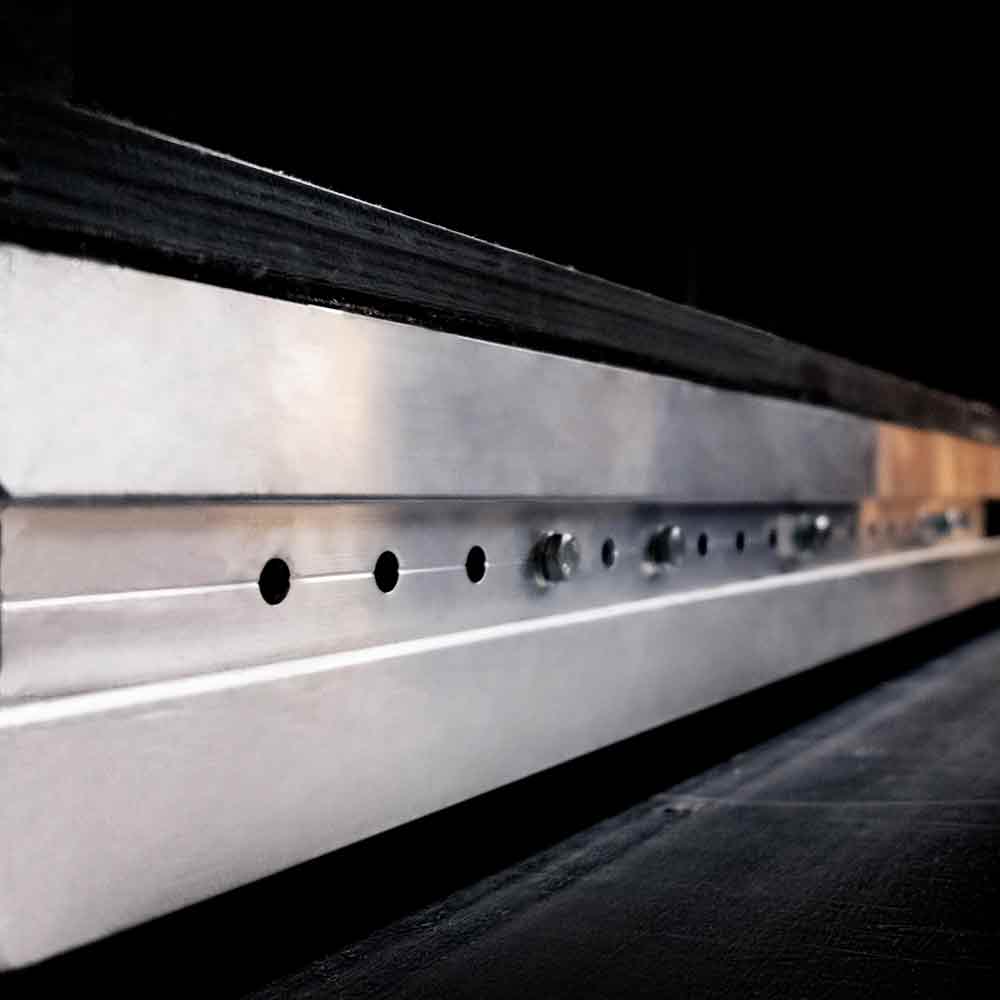 The Modular Frame System
HOAC® The Original
Stay free in the design of your event with HOAC® frames and don't let yourself be limited in your options. The highlight of our system is its compatibility and flexibility.
Easy set up, extension or reduction.
Frames fit also into Turntables, stages or inclined stages
Move the grandstand as a whole in just a few steps
HOAC® projects worldwide
Learn more about our grandstands
Accessories for mobile grandstands

Our system frame is the heart of the grandstand. Adding top covers, cladding, railings, steps and step light your grandstand is ready for use.

Front- and side cladding

wood, textile, metal
quickly fasten with Twist2Lock

Top cover

long-lasting with corner protection
different surface options
silent

Railing

powder coated black or selected RAL color
mounting without tools
simply hooked on

Steps

quick and easy fixing
powder coated as option

Lighting

quick and easy fixing
LED with own circuit
photoluminescence without power supply

Lifting roller

movement of blocks or complete grandstands

Mobile Seating
for spectators

Your audience should be well entertained and sit comfortably, because both leave a lasting impression. We will be happy to advise you on the appearance, but also on the functionality. Because a theatre chair is more than just a chair.

Stairs for access

Depending on the size of the event, you control the flow of spectators via entrances and exits. Stair exits are possible both at the side and at the back.
Technical information

Dimensions

Single frame: up to 6 m length and 3 m width
Unit system: metric (Meter), imperial (Inch)
Step height: 166,6 mm, 200 mm or individuell
Thickness wooden deck: standard 21 mm ( + 3 mm felt)

Step lighting

Photoluminescence or LED

Material

Frame: aluminum
Underconstruction: aluminum
Top cover: wood or individual
Railing: steel

Accessories

Railings, lifting roller, top cover, stairs, cladding, steps and step light

Other Technologies or sizes upon request. We will gladly advise you.

Custom made solutions
Any measurement is possible. We manufacture your grandstand at our site in Germany.

Standard load capacity
500 – 750 kg/m2, other load capacities on request.

Construction design
Straight, round or square, any design of grandstand is possible.
Any questions or special requests?
Please feel free to contact us. We advise you without obligation. No matter which sizes your project will be, it is always a pleasure for us to see your project.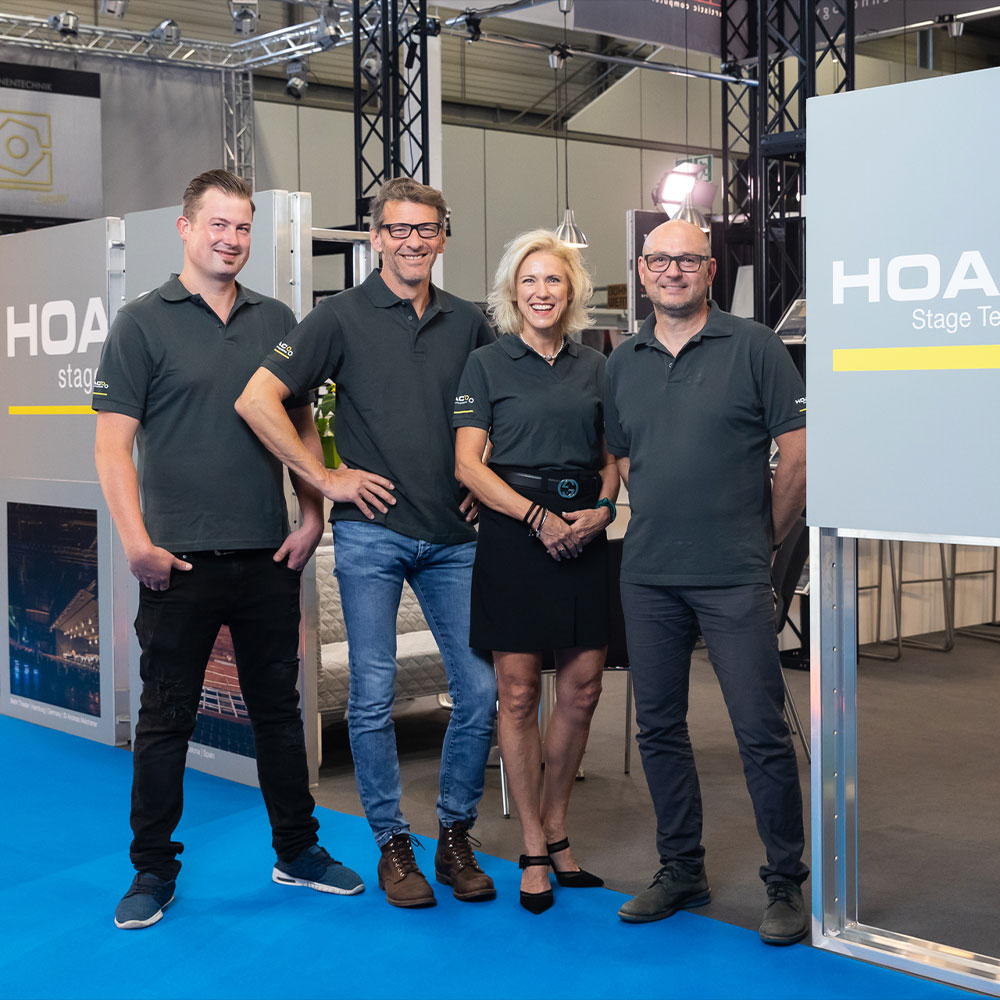 Made in Germany
As a welding specialist we manufacture our grandstand at our site in Germany.
Distribution worldwide
From Europe to China to the United States – we deliver our grandstands to any place in the world.
Installation & service
You need a supervising or maintenance? Our installation team supports you worldwide.