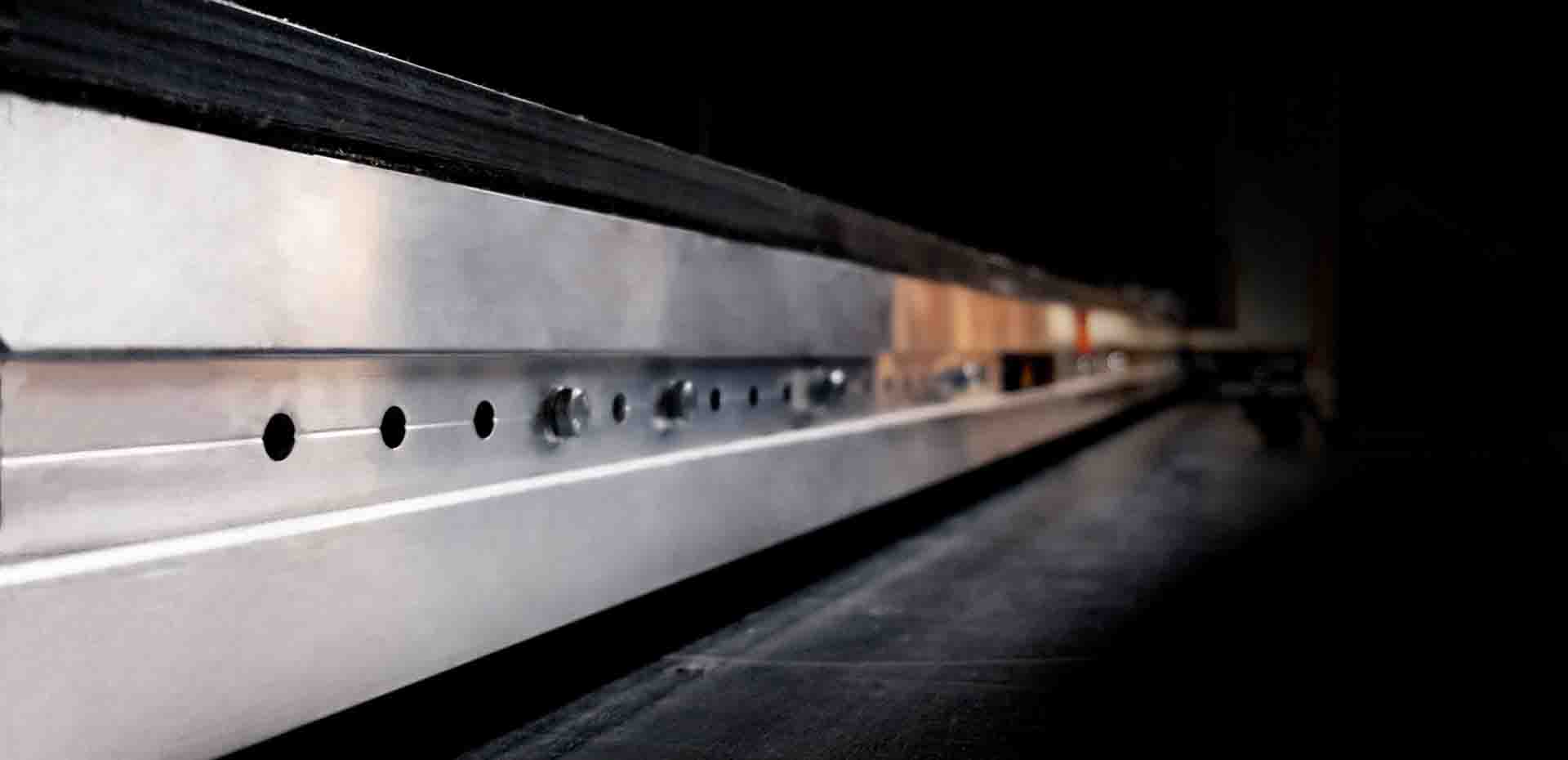 HOAC® System Frame
The Original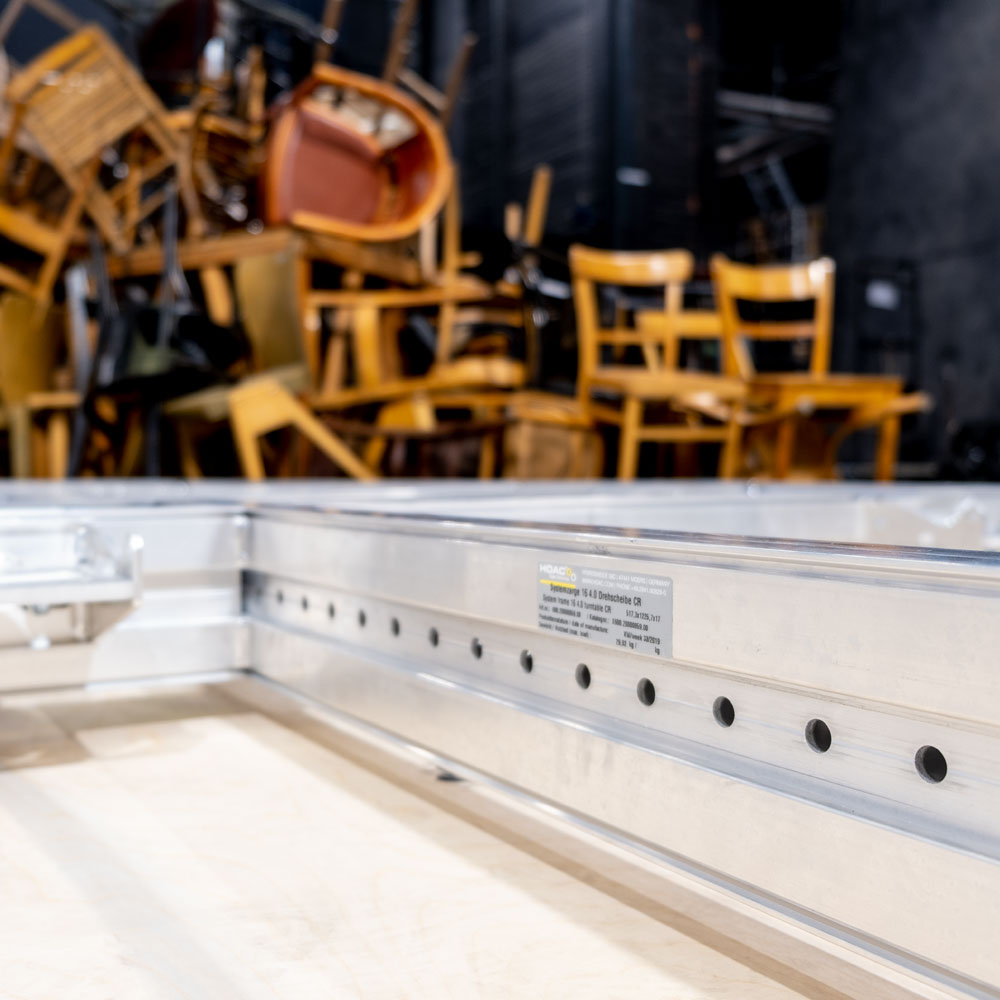 The new modular
HOAC® system frame
— One for all
Developed by us, the frame is versatile – for stages, turntables, grandstands, stage design, stage wagons, orchestra stages and much more. Thanks to our system concept, you can exchange the frames flexibly – today a stage, tomorrow a grandstand. In doing so, we focus entirely on your needs. With our production in Germany, we can customise the design, dimensions and load for you. In addition, we continue to develop our products to meet your needs – even simpler, even better.
Stage construction so simple — with HOAC® link block
The heart of our HOAC® frame is the link block. The frames can be connected to each other force-locked and form-fitted in no time at all — without any tools. The firmly welded frames are mobile and can be assembled and disassembled at any time. You think that sounds exciting? So do we! But even more exciting is the further development of the system and the joy of our customers about their work being made easier.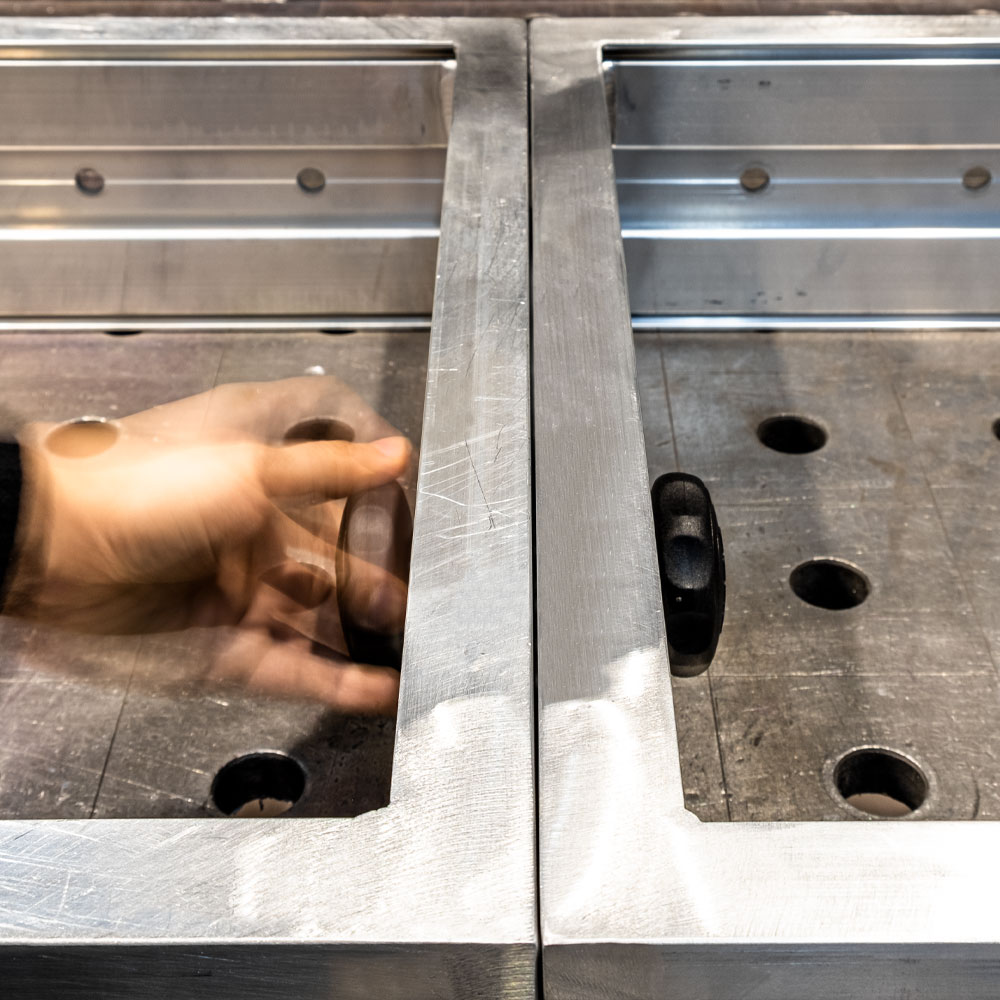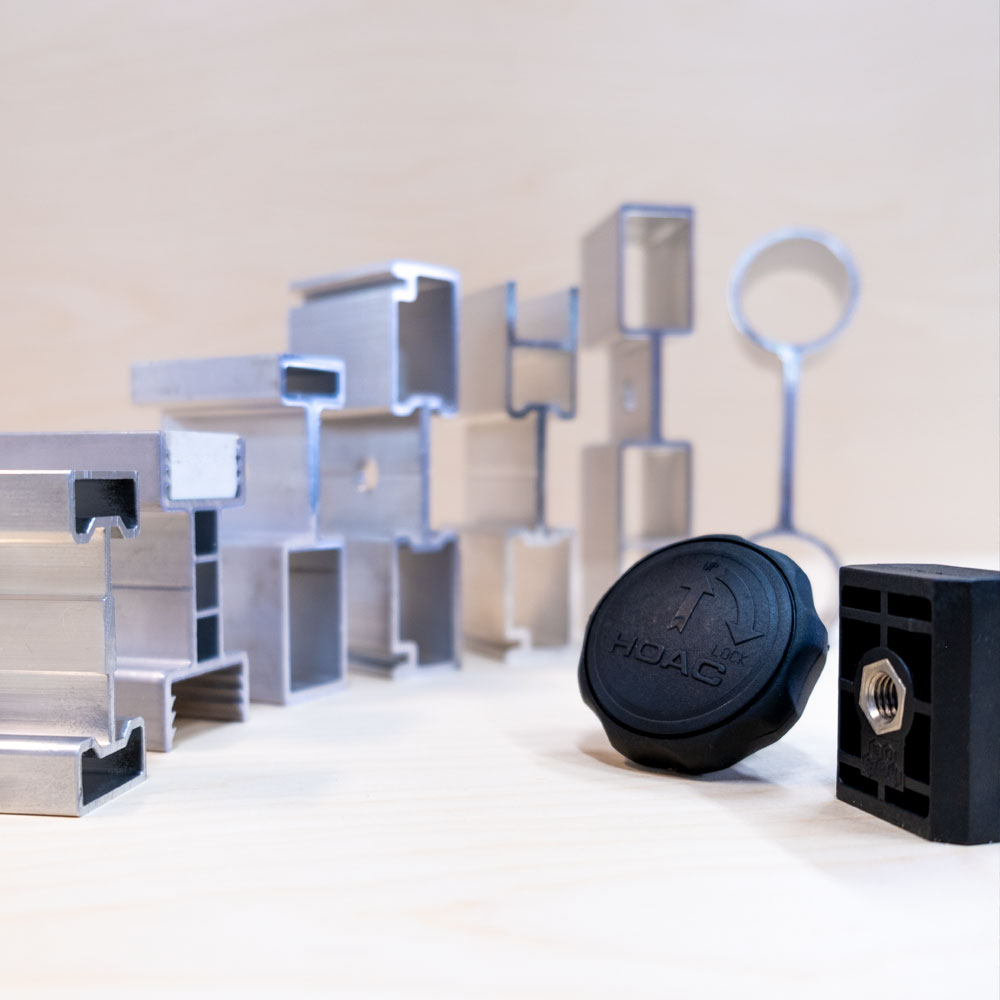 HOAC® modular frame system
For maximum compatibility 
In addition to our standard system frames in 105 mm, 140 mm and 173 mm construction heights, there are other frame profiles for different applications. Flip2Play for quick and easy stage construction – also known as Klapppraktikabel. TackIt is the system for stage set construction and much more. The highlight of our HOAC® system is its compatibility and the resulting sustainability. You can connect any HOAC® profile to each other with our link block.
Our quality promise to you
Force-locking & form-fitting 
Dynamically loadable due to the force-locking and form-fit connection. No play in the connection.
Quickly assembled
Our modular frame system is quickly assembled without any tools.
Safe & certified
As a specialist welding company, we manufacture our products in accordance with DIN EN 1090 1-3 and ISO 3834-2.
Sustainable
You can use the frames for other stages, grandstands and much more at any time.
Learn more about our system frames
Accessories for the HOAC system frame — Extract

Our innovative and patented accessories make our frame system complete. We have developed each accessory according to our system concept — safe and easy to use, making work fun. In addition, HOAC® accessories are available exclusively from us.

Covering and locking
Simple, is simply great

With our cover plates, you can have a 10-m turntable covered in under 10 minutes. It is fascinating how quickly stage construction can be done. Simply place the cover plate on the frame and with a twisting motion lock the cover plate firmly onto the frame via the mounted panel lock.

Cladding stage and grandstand
fast & easy

One handle and the cladding is in place. That's Twist2Clad – your fastest way to clad stages, grandstands and turntables.

Twist2Lock easy connection
without screws

Twist2Lock is the easiest way to attach and remove any components – without drilling holes. The highlight: with the continuous groove on the frame profile, Twist2Lock can be hooked into any position on the frame – for maximum flexibility.

HOAC® Grandstand railing
Hook it in and you're done!

With our snapper, the grandstand railing can be attached to any HOAC® system frame. The railing is hooked in and is then firmly attached to the frame. It's the little things that make us special.

Attach any leg with the angular plug-in leg holder

All feet, whether telescopic, height-adjustable, angular or round, are simply attached to the frame with the angular plug-in foot holder.

The legs of the frame can't find a hold?

With the straight HOAC® plug-in leg holder, you can simply position the foot along the system frame – anywhere.

The most efficient way to store frames

An extra storage cart for system frames? Not with us! With our wheel holder you can turn every HOAC® system frame into a storage cart.

The backloaded link block – more flexibility is not possible.

You want to spontaneously remove an element in the middle of your stage? With our Backloaded link block – nothing could be easier. The special feature is that you can remove the frames directly in the middle and do not have to start from the side first. So you can quickly move the stage shaft for the performers during the change of scenery.

Further accessories available – please contact us.
Technical information

Dimensions

Height incl. cover plate: 166 mm, 200 mm or individual
Length and width: up to 6 m
Cover thickness: 21 mm or individual

Material

Frame: aluminium
Substructure: aluminium
Top panel: wood or individual

Accessories

Cover plate, Twist2Lock, Twist2Clad, drapery, cladding, railings, etc.

Compatible

Grandstand, stage, turntable, TackIt, stage wagon, Flip2Play etc.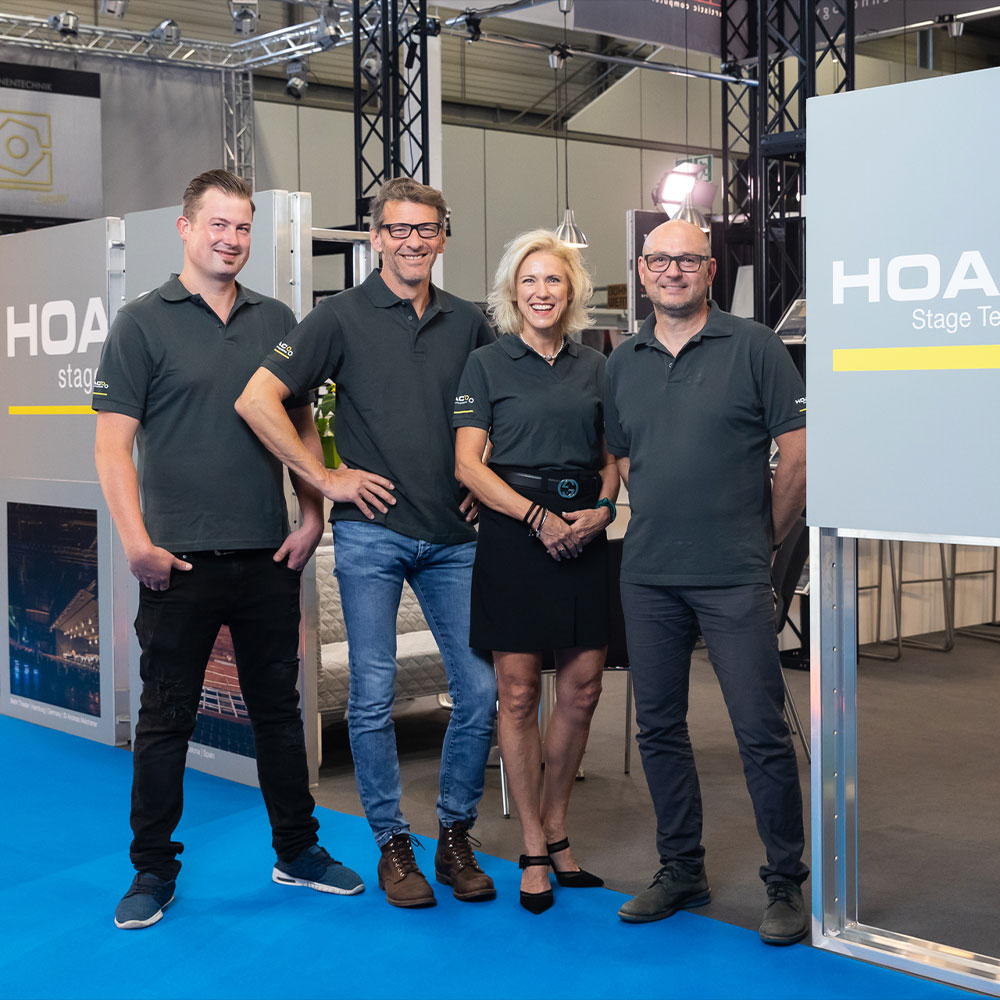 Any questions or special requests?
Please feel free to contact us. We advise you without obligation. No matter which sizes your project will be, it is always a pleasure for us to see your project.
Made in Germany
As a certified welding company, we manufacture our aluminum frames at our site in Germany.
Worldwide distribution
From Europe to China to America – we can deliver any frame to any place in the world.
Installation & service
You need a supervising or maintenance? Our installation team supports you worldwide.