HOAC® Mobile Stage Wagon
Your vision — our mission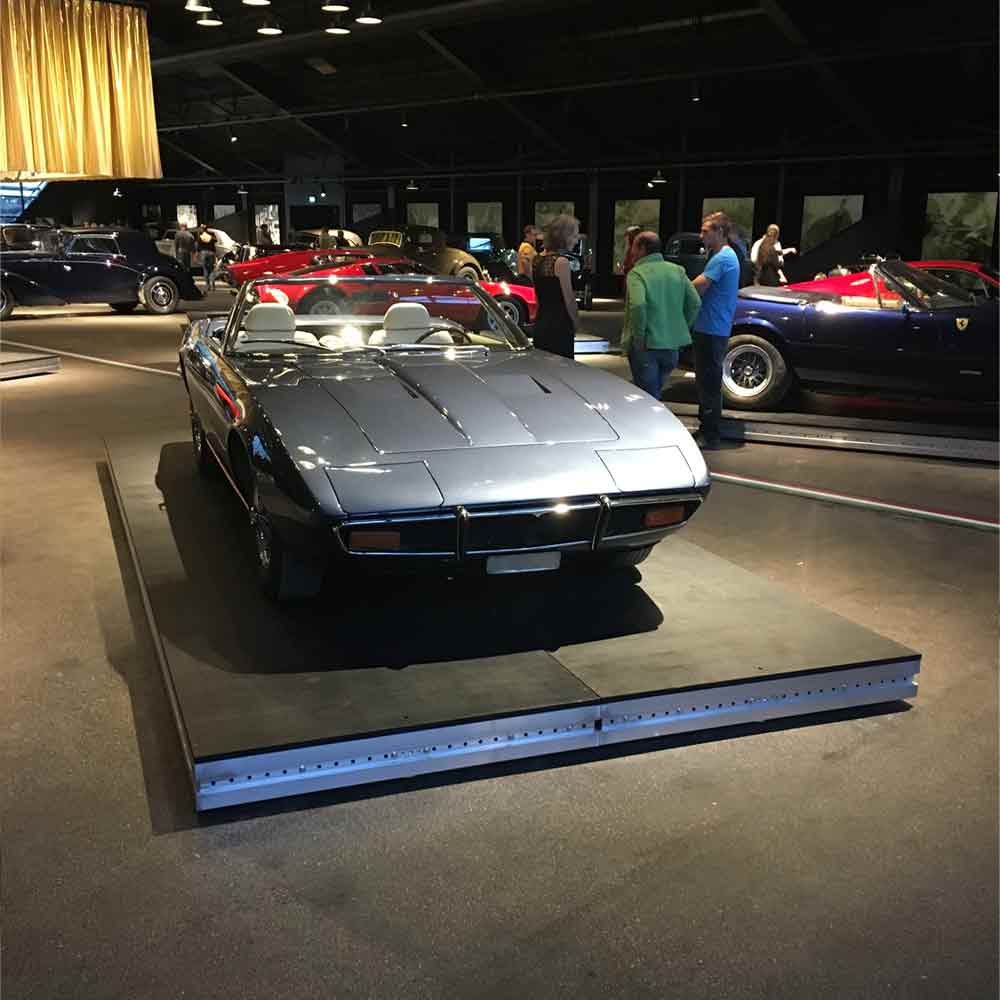 Move your world
HOAC® mobile Stage Wagon
Magical and fascinating
Practical or breathtaking? Why not both! Because the mobile stage wagons move any stage set – from large to small. Drive a boat or car across the stage or move the whole stage as a stage wagon right after the performance. Depending on your needs, you can move the trolley manually by hand or by remote control. Integration into your stage control system is possible, as is programming with a redundant sequence of movements.
Our promise of quality to you
Silent
Coordinated material connections and quiet motors enable silent driving.
Safe & certified
As a welding specialist we manufacture according to DIN EN 1090 1-3 and ISO 3834-2.
Fast & modular
The stage wagon is quickly assembled and dismantled as well as compactly stowed away.
Sustainable
2 in 1 – one large stage wagon becomes several small ones.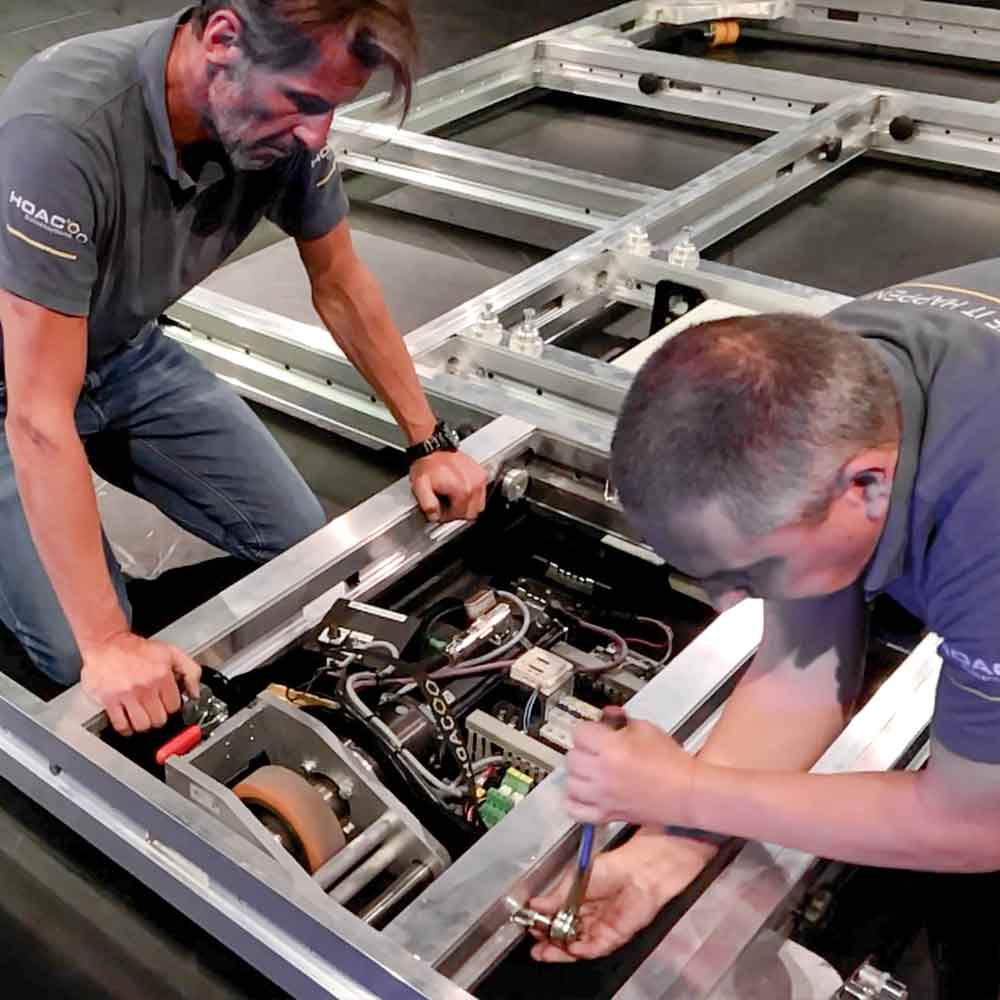 HOAC® mobile Stage Wagon
Structure
With the HOAC® stage wagon, you can connect any number of frames of any size in no time at all – safely, power-locked and form-fitted. Then motors and batteries are inserted and put into operation. Finally, the cover plates are placed on top and securely connected to the frame by means of plate locks. Now the ride can begin.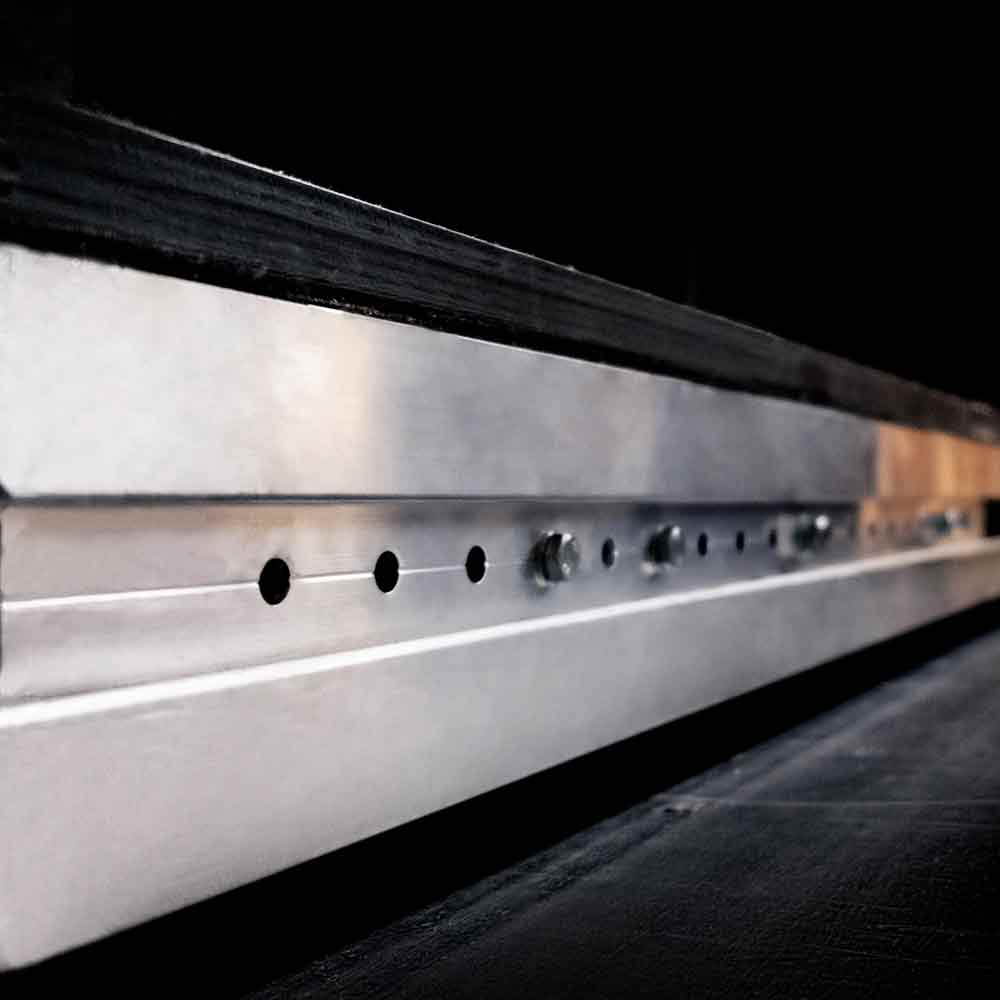 The Modular Frame System
HOAC® The Original
Stay free in the design of your event with HOAC® frames and don't let yourself be limited in your options. The highlight of our system is its compatibility and flexibility.
One large stage wagon can become several small ones.
Installation of the frames in turntables, stages or grandstands.
Available in any size and shape.
More options
Choose a category!
HOAC® projects worldwide
Learn more about our stage wagons
Technical information

Dimensions

Length: 1 m bis 30 m
Total height: 200 mm or more

Material

Frame: aluminum
Top cover: wood or individual

Standard Load capacity

Dynamic: 250 kg / m2
Static: 500 kg / m2

More data

Variable speed range
Control as desired
Programmable rides

Other technologies, higher loads or dimensions, possible on request. We will be happy to advise you!

Individual
Made to measure according to your unit system in meter or inches.

Operation
You have the choice. Mobile control by HOAC® or integration into your stage control system.

Wireless power supply
Daily or occasional, the rechargeable batteries have long ranges.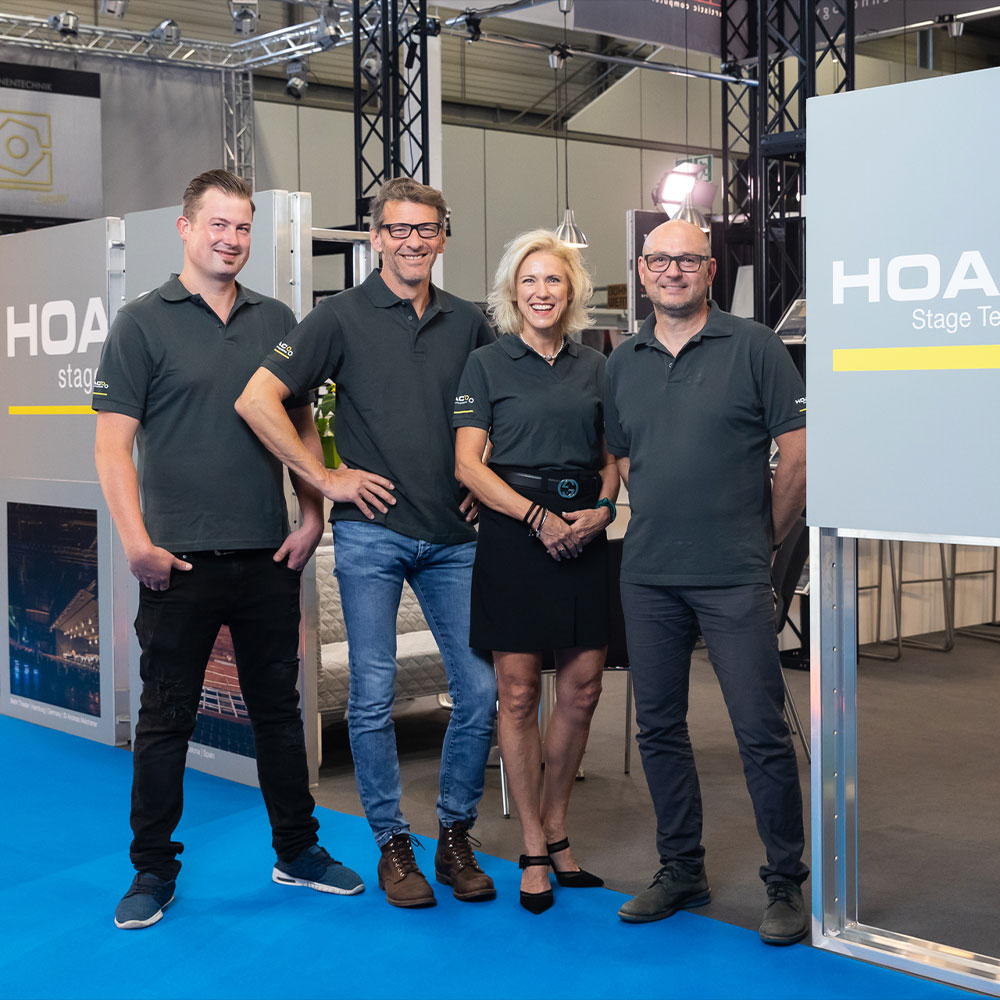 Any questions or special requests?
Please feel free to contact us. We advise you without obligation. No matter which sizes your project will be, it is always a pleasure for us to see your project.
Made in Germany
As a welding specialist we manufacture our stage wagons at our site in Germany.
Distribution worldwide
From Europe to China to the United States – we deliver our stage wagons to any place in the world.
Installation & service
You need a supervising or maintenance? Our installation team supports you worldwide.