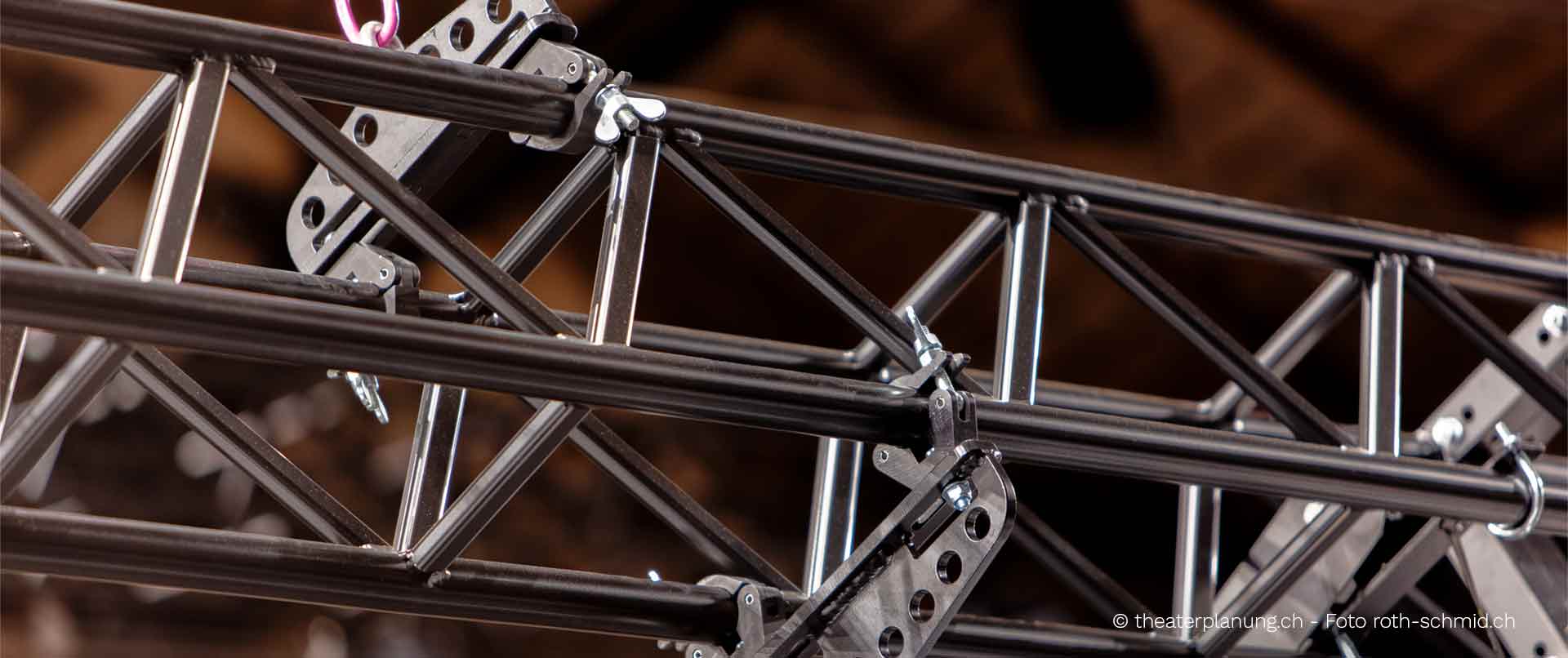 HOAC® Truss System
Your vision — our mission
Stable lightweight construction
HOAC® trusses
For every occasion
It is impossible to imagine stage construction without trusses, both in rigging and in decoration construction. In addition to our standard sizes and lengths, we manufacture trusses individually according to your requirements – starting from one piece. We can manufacture trusses in 4.47 m or 176 inch lengths, straight or curved and with individual cross bracing for e.g. speaker cut-outs. We make it happen!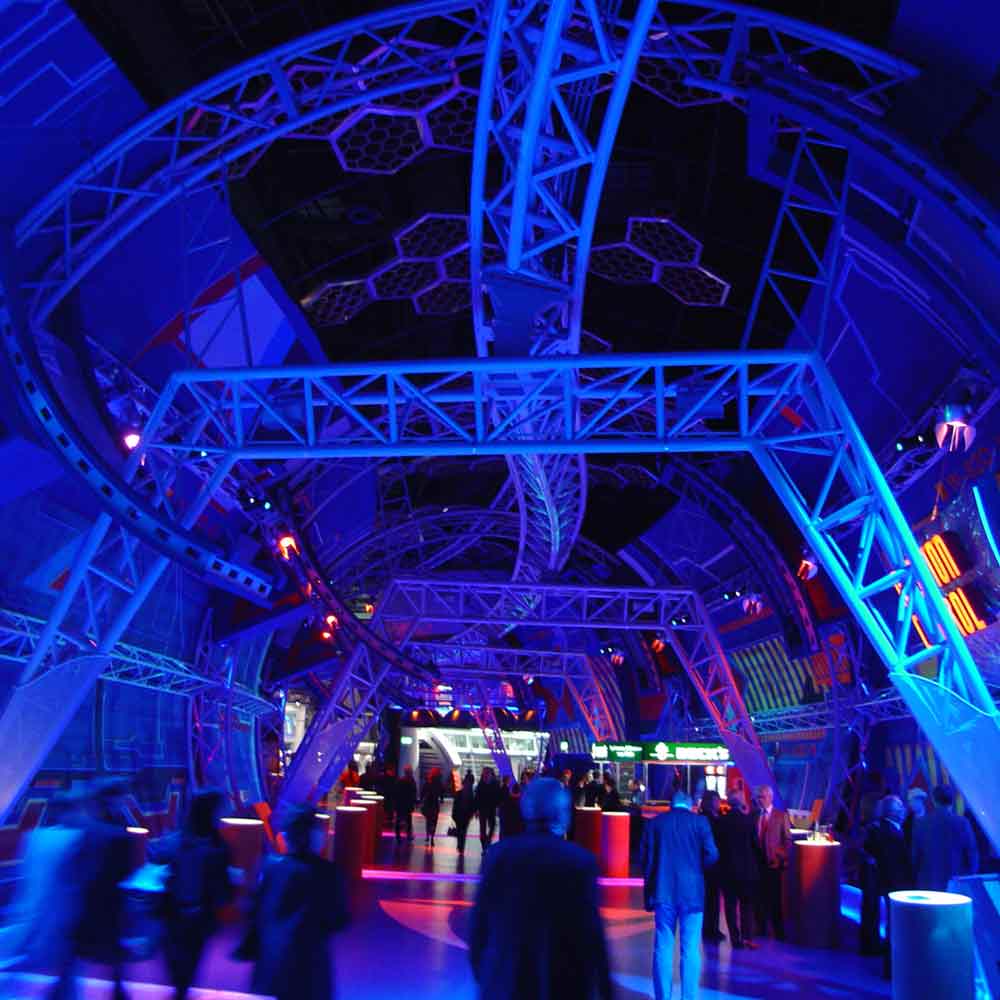 Our promise of quality to you
Safe & certified
As a welding specialist we manufacture according to DIN EN 1090 1-3 and ISO 3834-2.
Custom made
We manufacture any shape, design, color and length, whether curved or straight.
Fast & modular
With the screw connection, assembly and disassembly are done in no time at all.
Simple connection
Connecting the stage decoration to the truss? With our trusses this is child's play.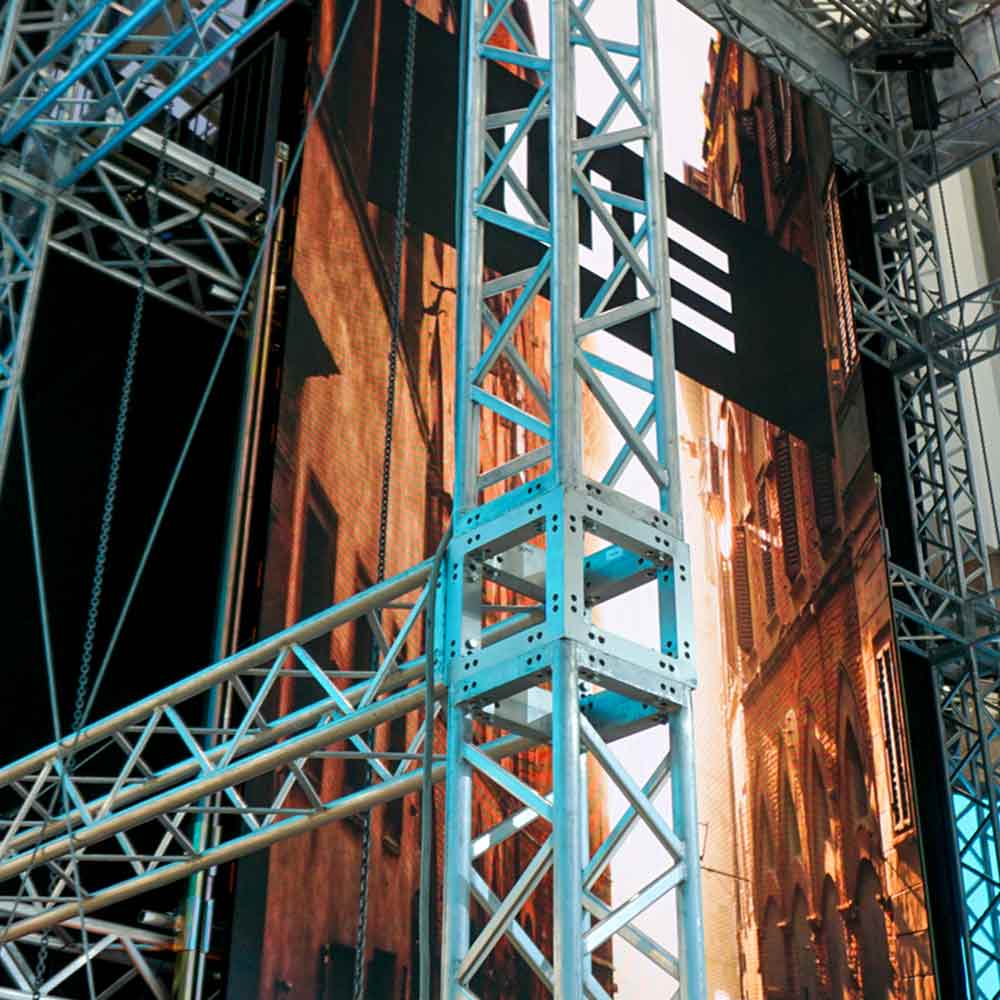 HOAC® Trusses
Simple assembly
With the supplied bolts, nuts and washers, you can screw HOAC® trusses together quickly and without special tools. This type of connection gives you an even, straight surface with no protruding parts, as is common with cone and bolt connections. Ideal for stage sets, because the trusses disappear under the cladding.
HOAC® Trusses
IIdeal for stage sets
The screw connection of the HOAC® truss allows for all-round cladding, because unlike the cone connection, no bolts stick out. Perfect for breathtaking stage sets. We manufacture custom-fit trusses for you according to your requirements. The highlight – your in-house workshop can easily screw on stage decorations or similar to the screw head of the truss. More flexibility is not possible.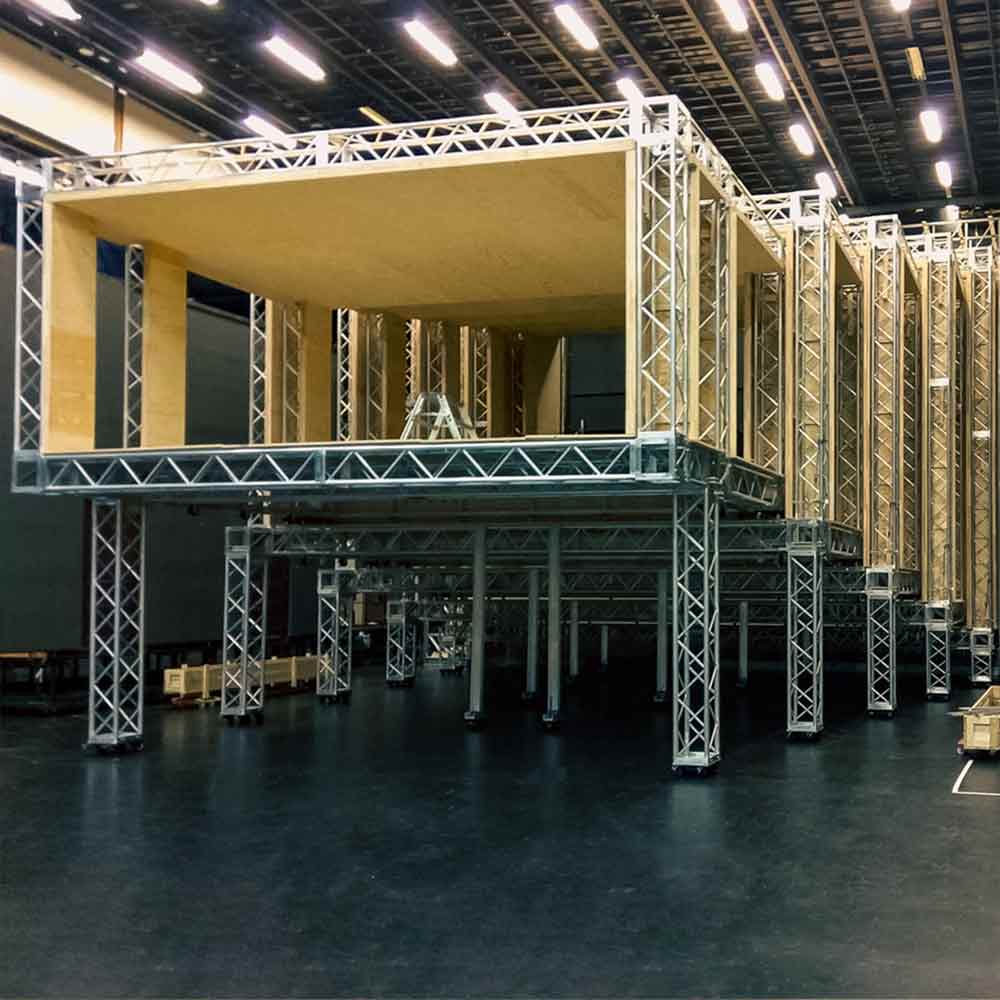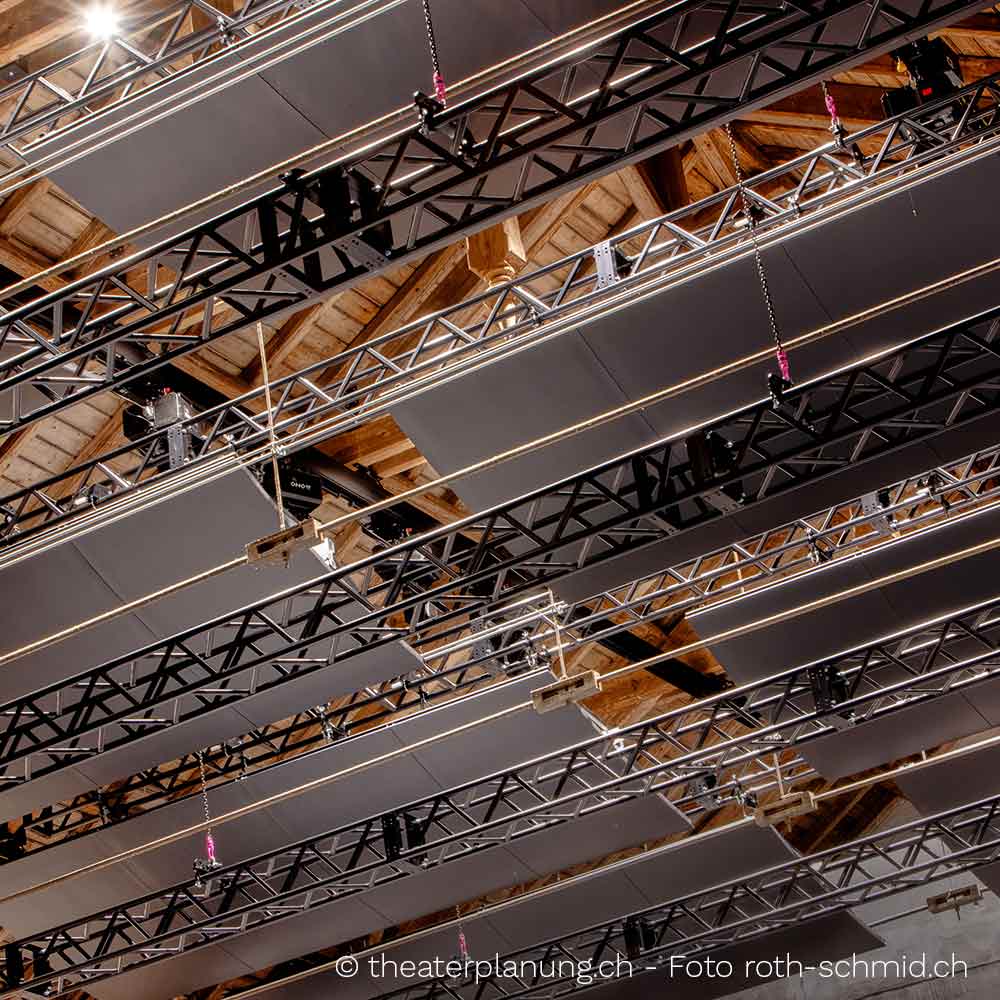 Rigging With
HOAC® Trusses
The truss – often barely visible and yet indispensable. Especially for black box theatres without upper machinery, these are used for loads such as spotlights, decorations or ceiling sails. Whether for concert halls, trade fairs or stage sets, we plan your stage technology together with you.
Easy Maintenance
with maintenance bridges
In addition to regular maintenance, it is important to act quickly in case of malfunctions. With our electric maintenance bridge, you can drive the technician safely and conveniently to the site at any time, even when the stage set is still standing. Once the technician has finished, you can park the bridge almost invisibly in the corner until your next assignment.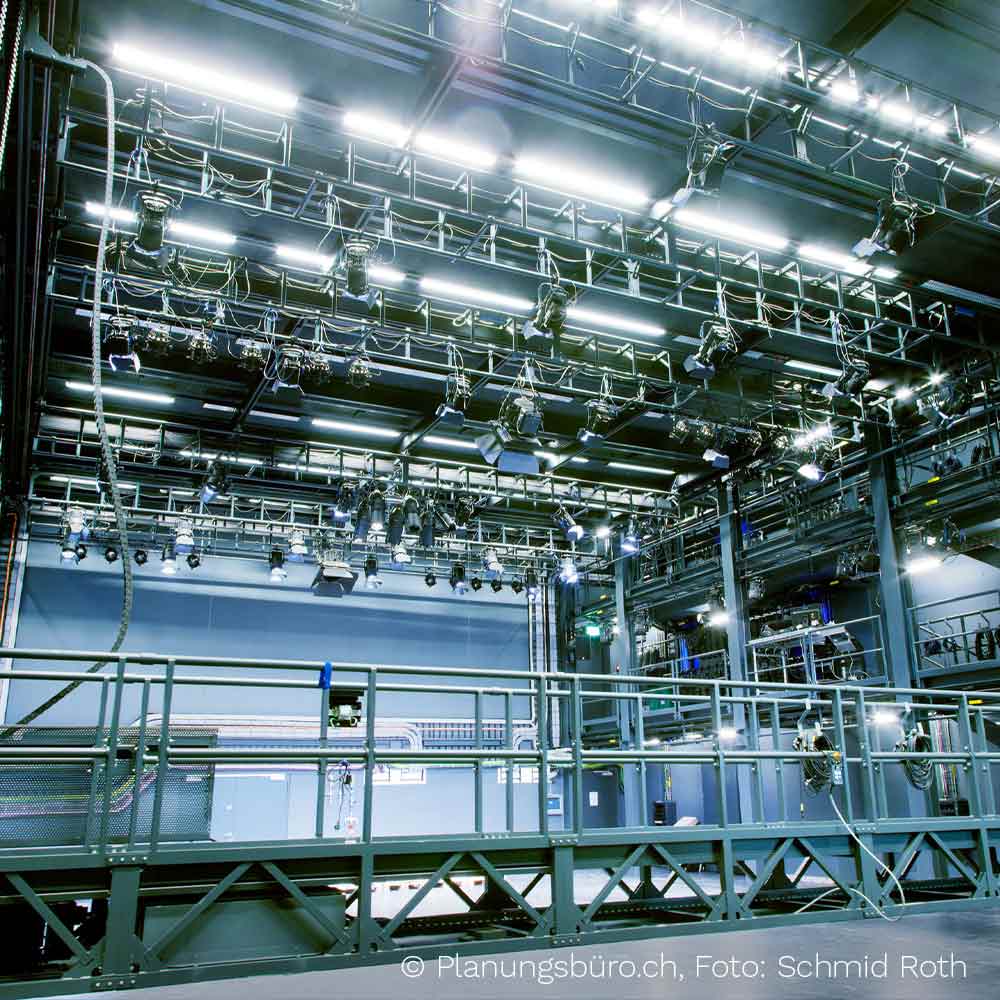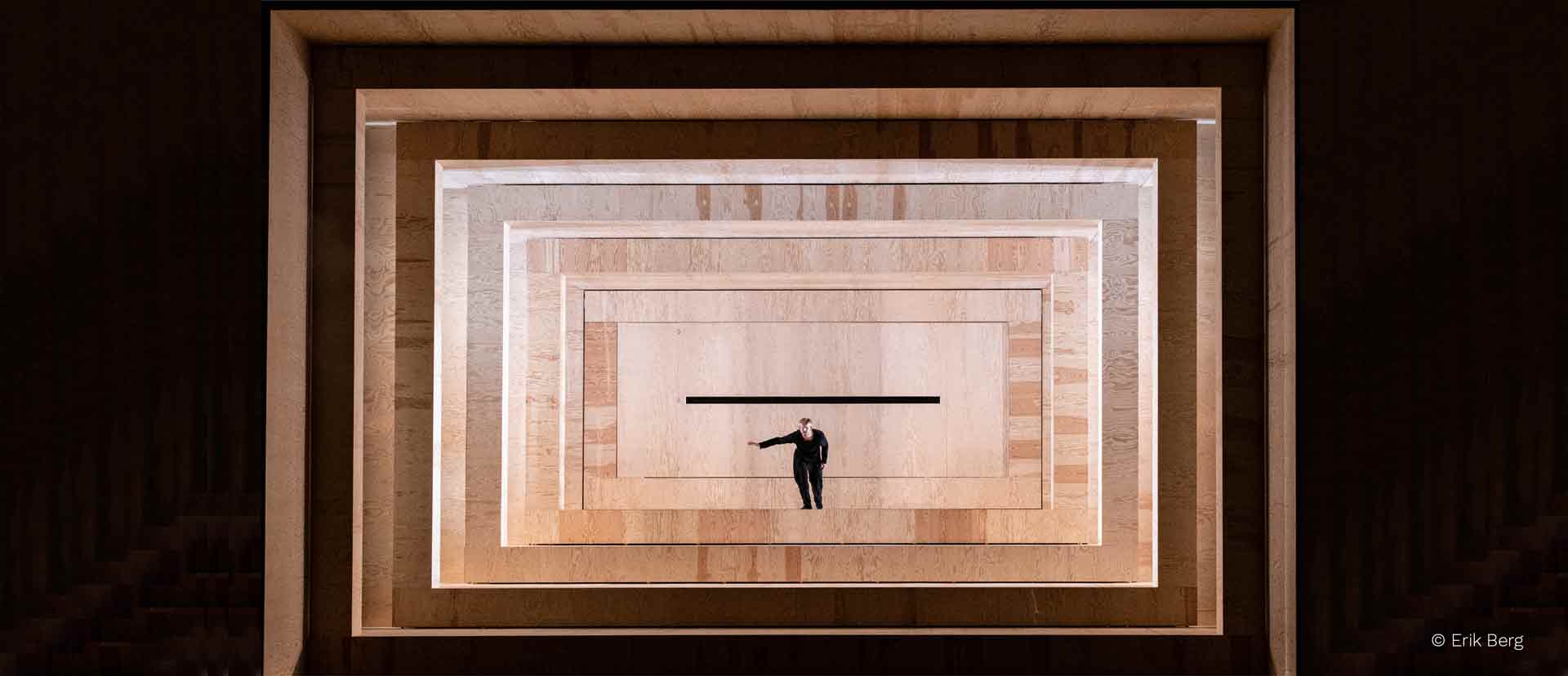 HOAC® projects worldwide
Learn more about our trusses
Accessories for Truss System

Gizmo truss mount

With our HOAC® truss mountings, everything stays where it belongs. Truss holders are available for each of our standard truss systems.

The Cube Connector 
One for all cases

Connecting several trusses together at 90° – nothing easier than that! Because for all types of connection, whether 2-, 3- or 4-way, you only need one accessory – the 90° cube. Simply screw it onto the desired trusses – done!
Technical information

Dimensions

Length: 0,5 m bis 5 m 
Height: 350, 550, 750 mm or custom made

Material

Aluminium
Powder coating optional

Version

2-,3-,4-point trussing or individual

Scope of delivery

Screws, nuts and washers are included in delivery.

Other dimensions and shapes available on request. We will be happy to advise you!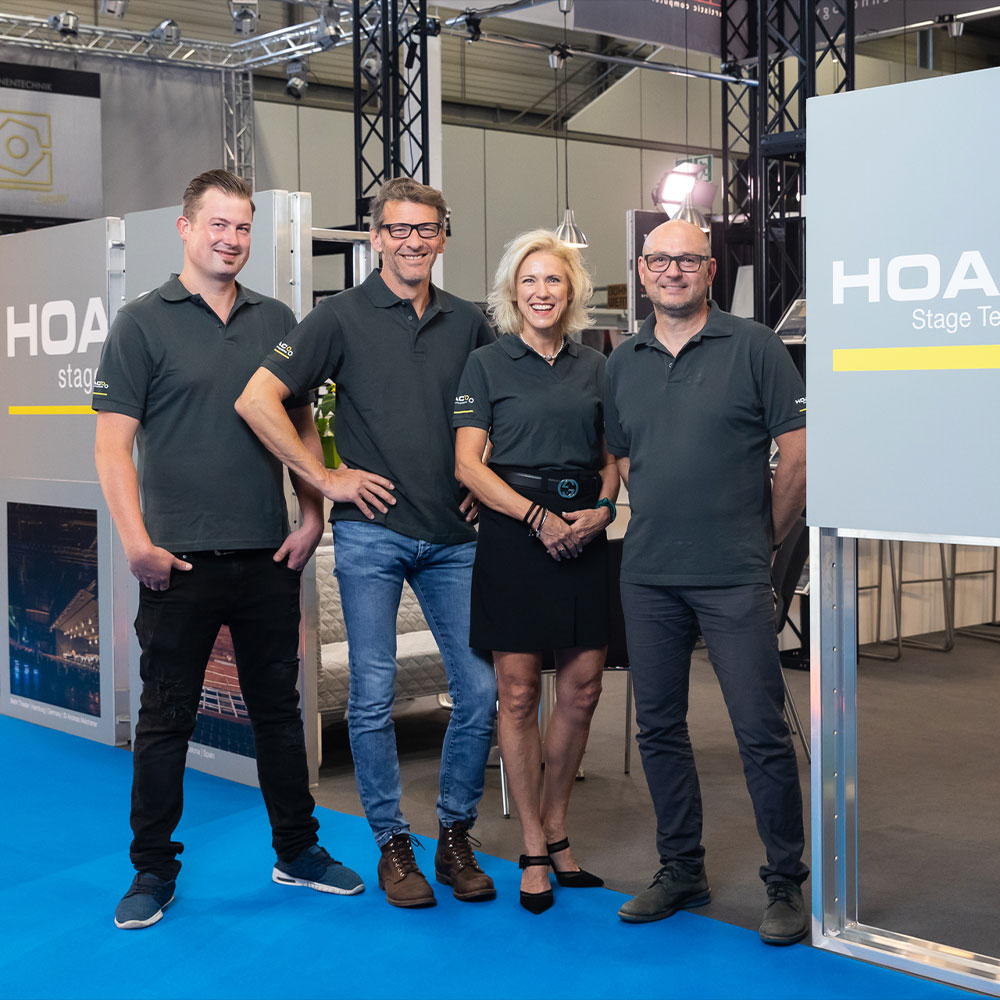 Any questions or special requests?
Please feel free to contact us. We advise you without obligation. No matter which sizes your project will be, it is always a pleasure for us to see your project.
Made in Germany
As a welding specialist we manufacture our Aluminium Truss System at our site in Germany.
Distribution worldwide
From Europe to China to the United States – we deliver our Aluminium Truss System to any place in the world.
Installation & service
You need a supervising or maintenance? Our installation team supports you worldwide.