HOAC® Truss System
Our projects
Hochschule der Künste
Zurich, Switzerland
A maintenance bridge was installed next to the rig made of trusses. This allows for convenient maintenance at any time. A technician can enter the bridge from the ground and then move to any position in the rigging, e.g. to change lights.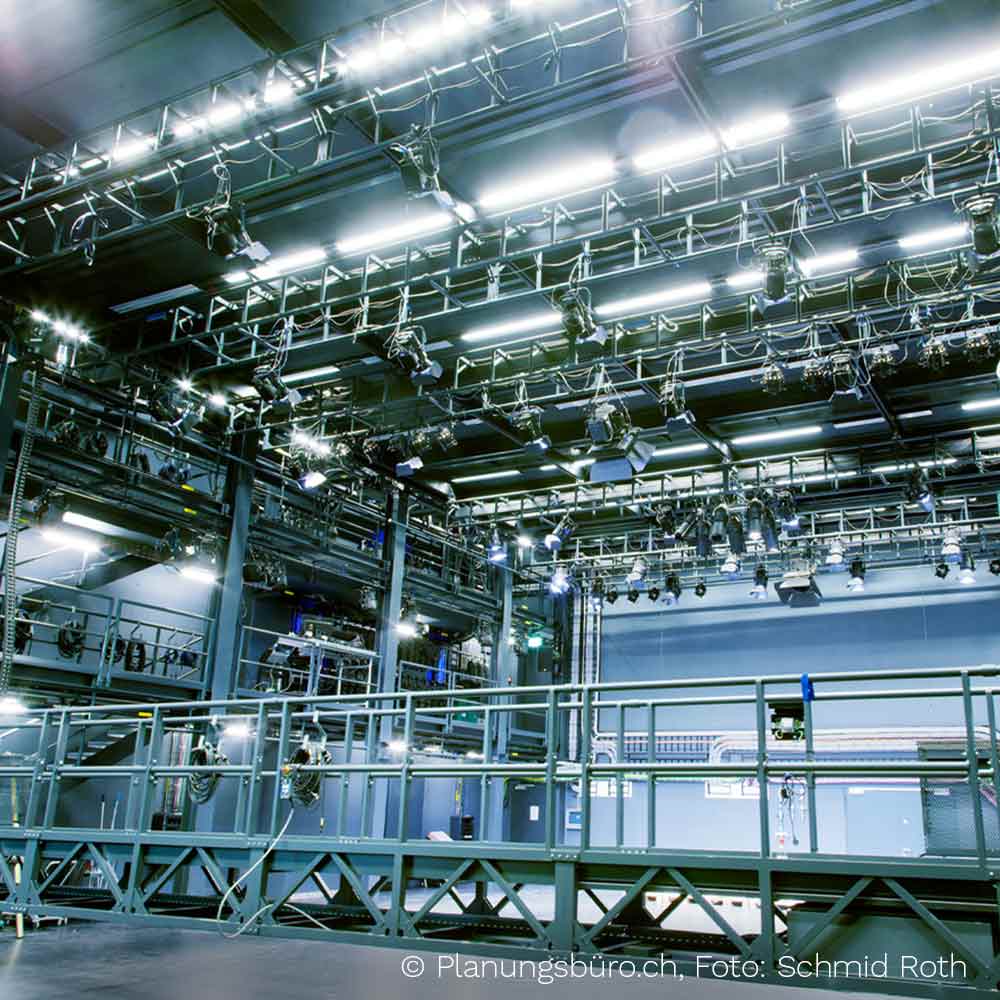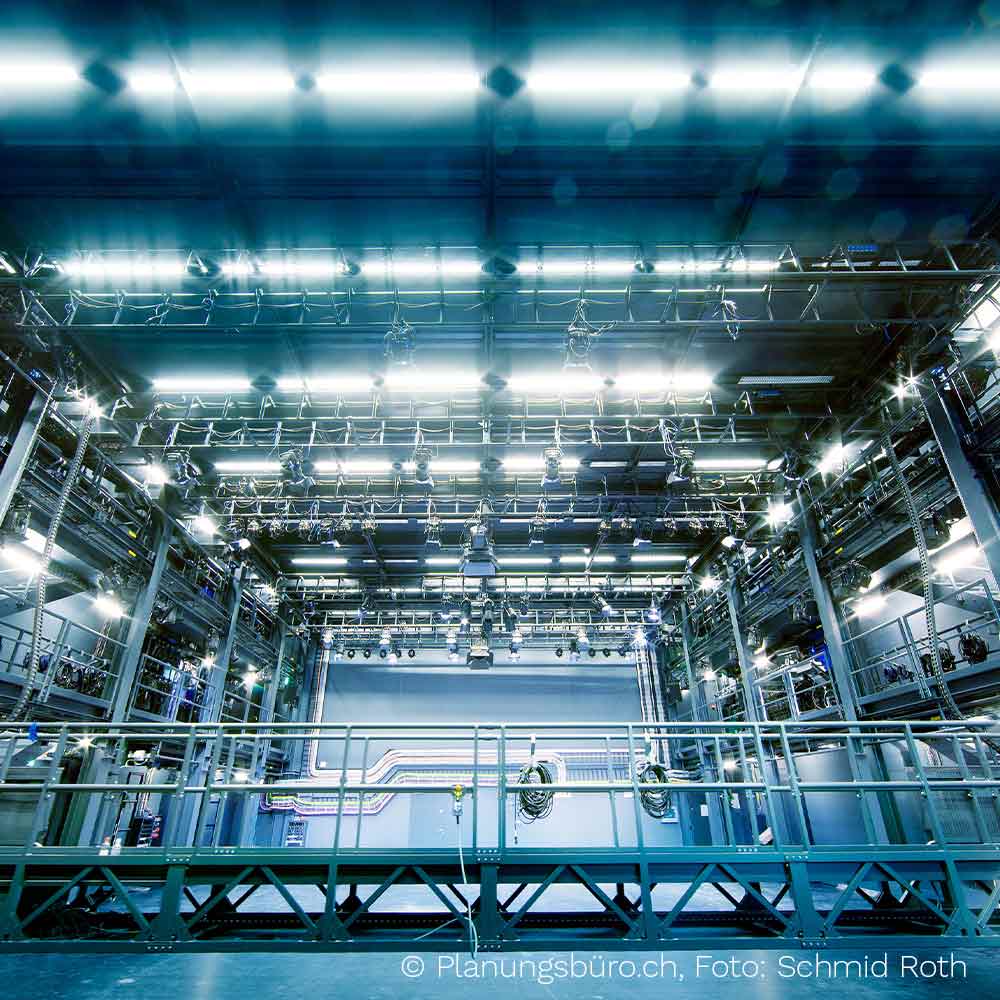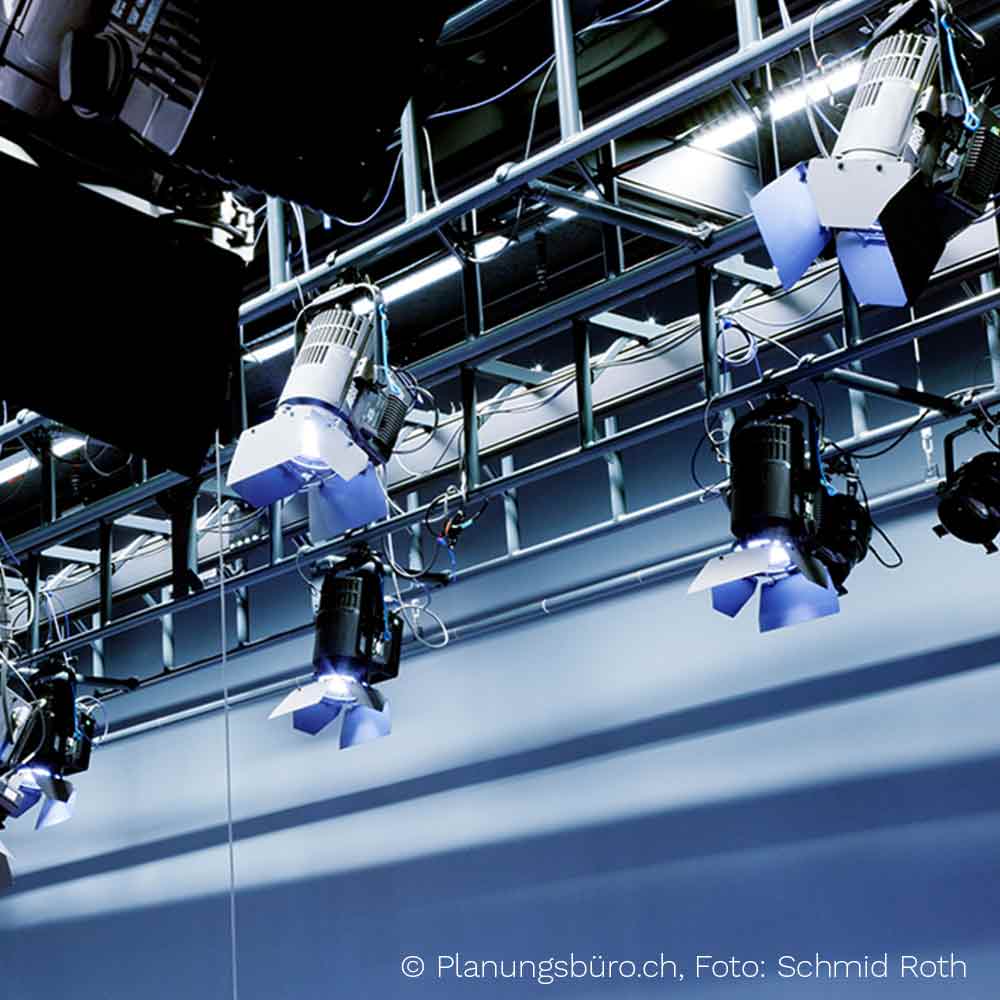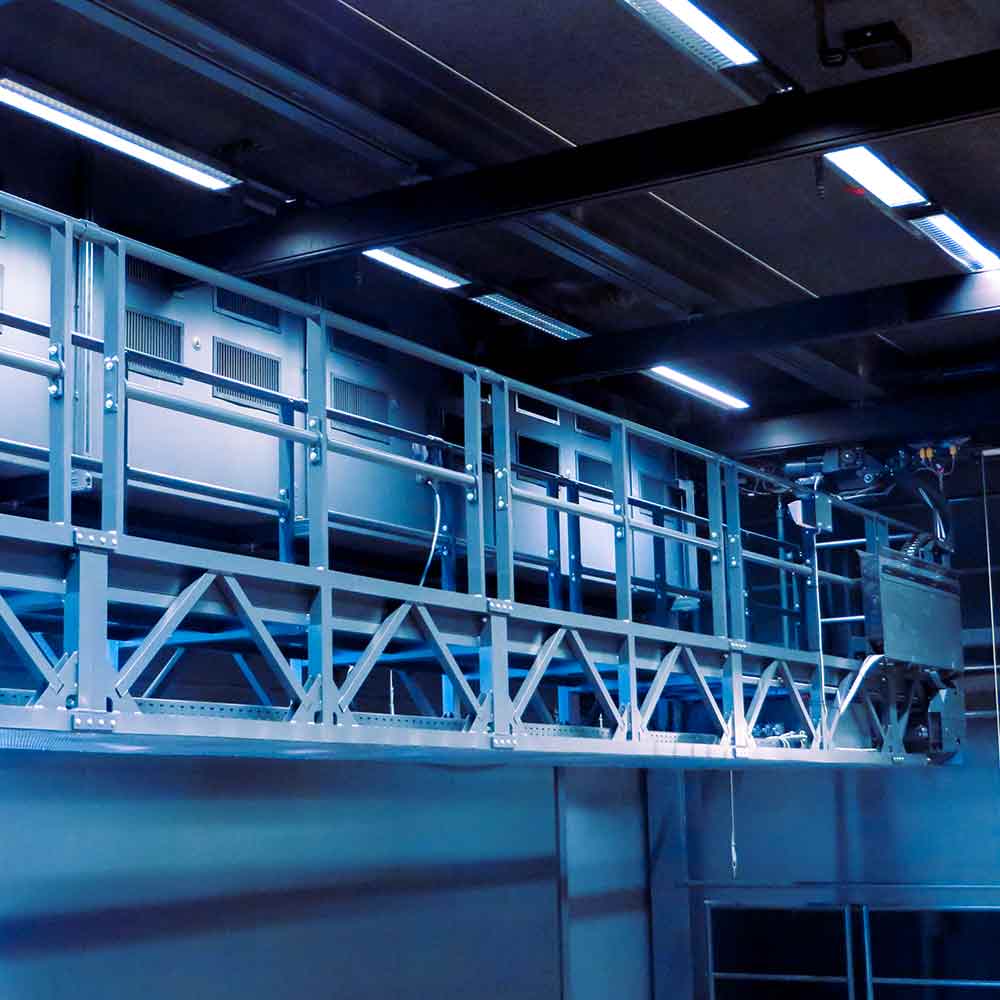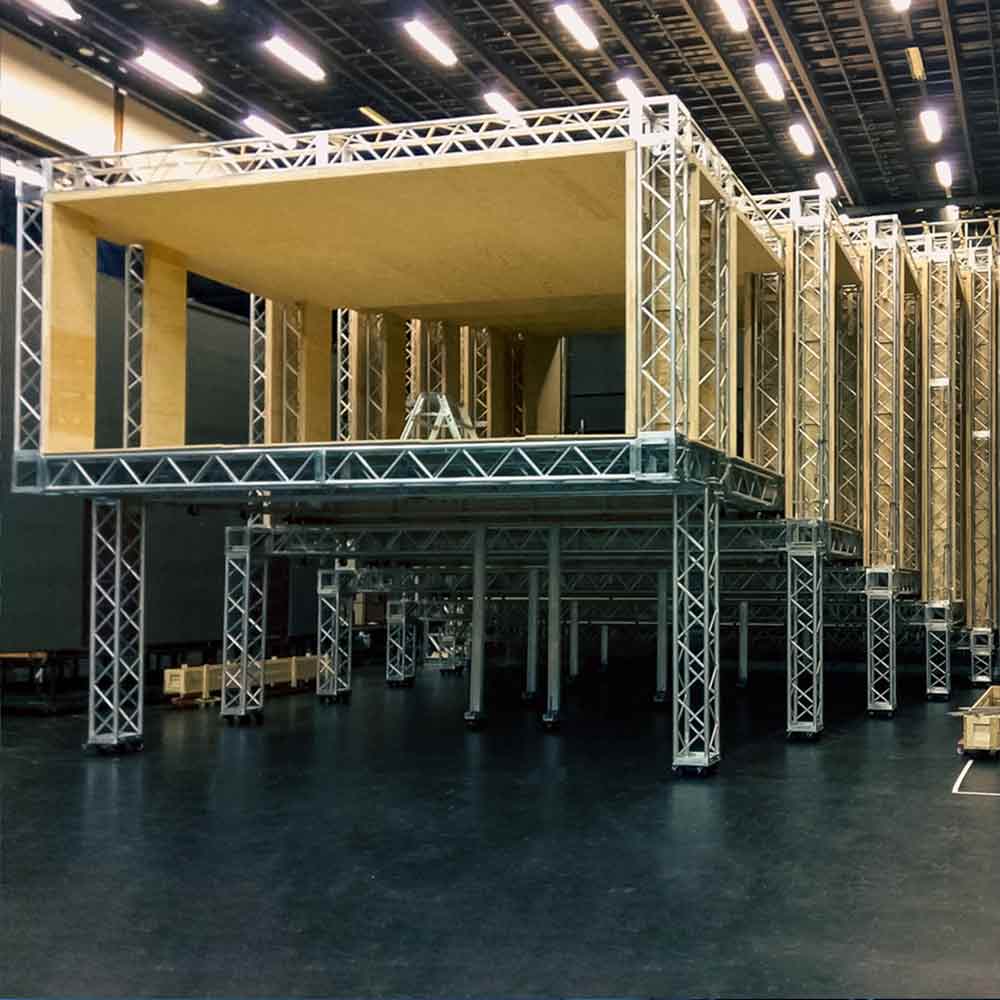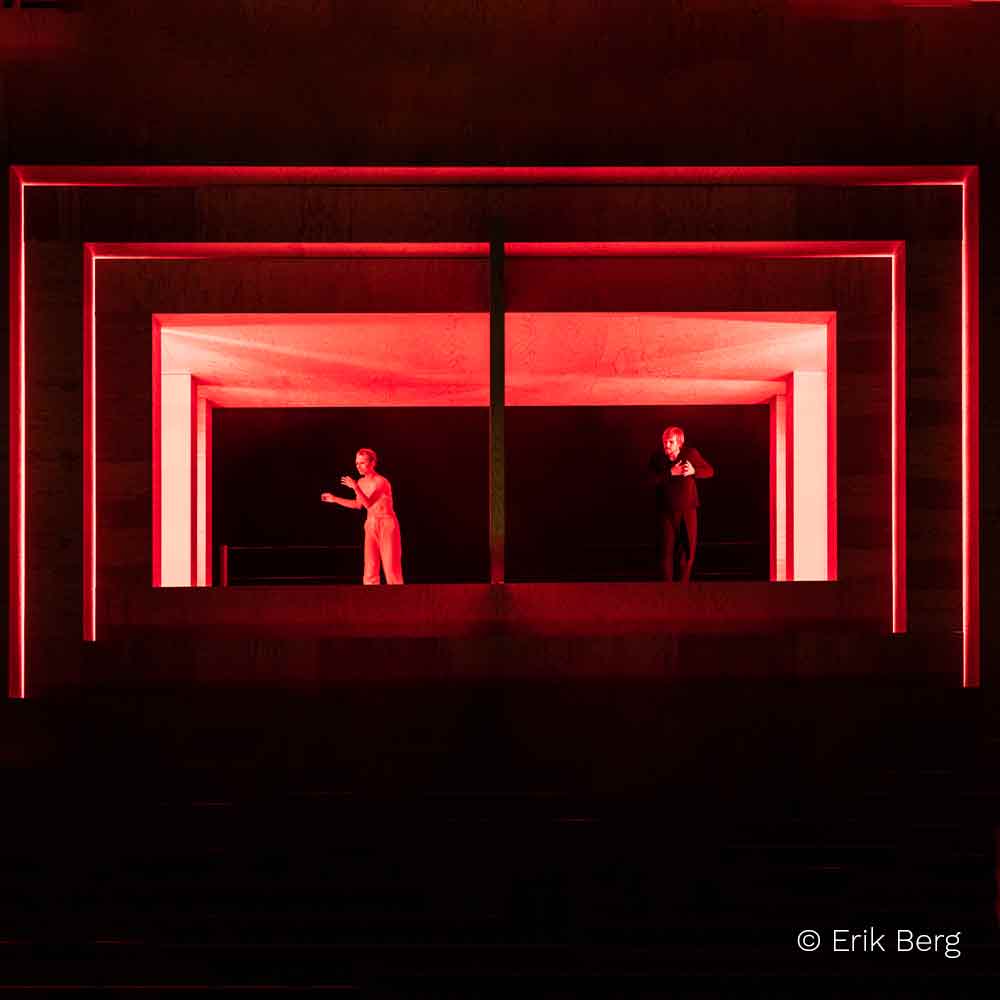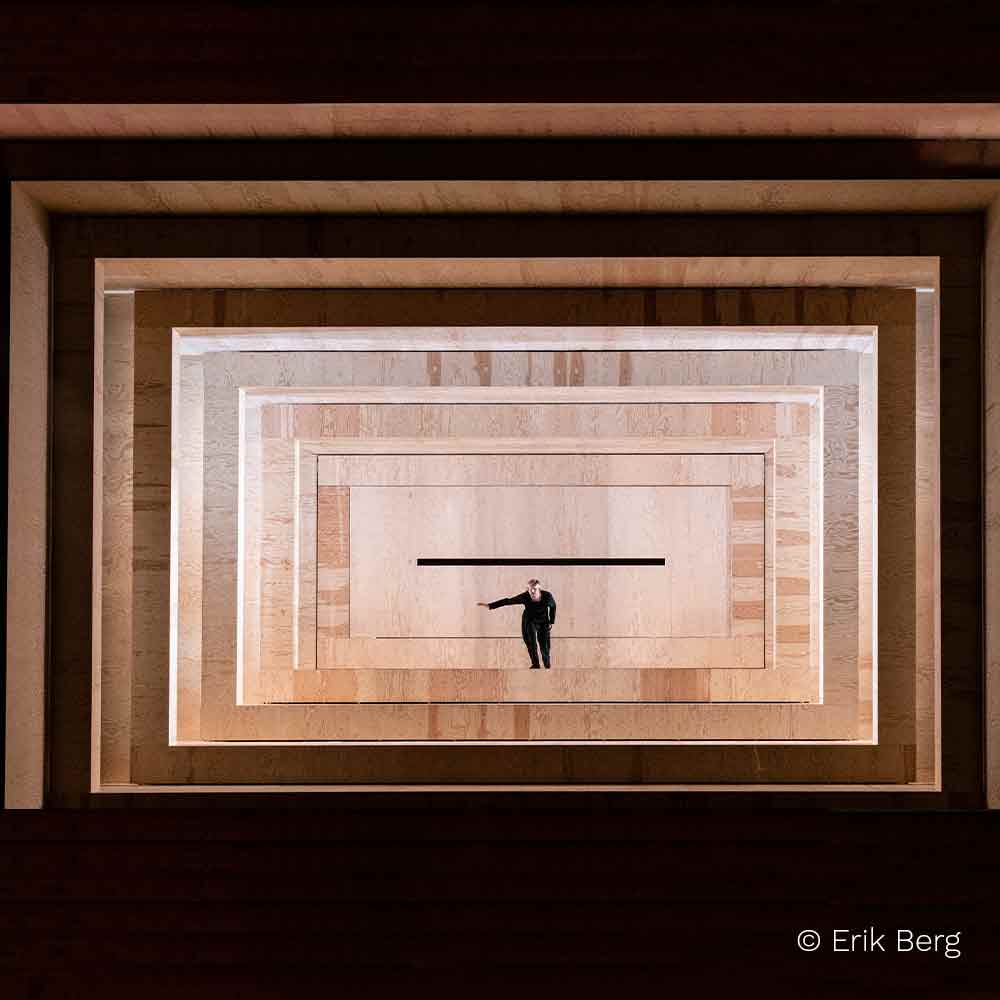 Den Norske Opera
Oslo, Norway
Set Design
Our trusses form the substructure for the play "The Hamlet Complex Redux". Like an accordion, the stage set can be pushed apart and together. The wooden cladding can be screwed to the trusses.
Alte Reithalle
Aarau, Switzerland
Truss rigging
The rig of the Alte Reithalle in Aarau is also used for concert ceilings. The large rig measures 15 x 10 metres and the small one 15 x 8 metres incl. cross beams. All cross beams were powder coated in black on request.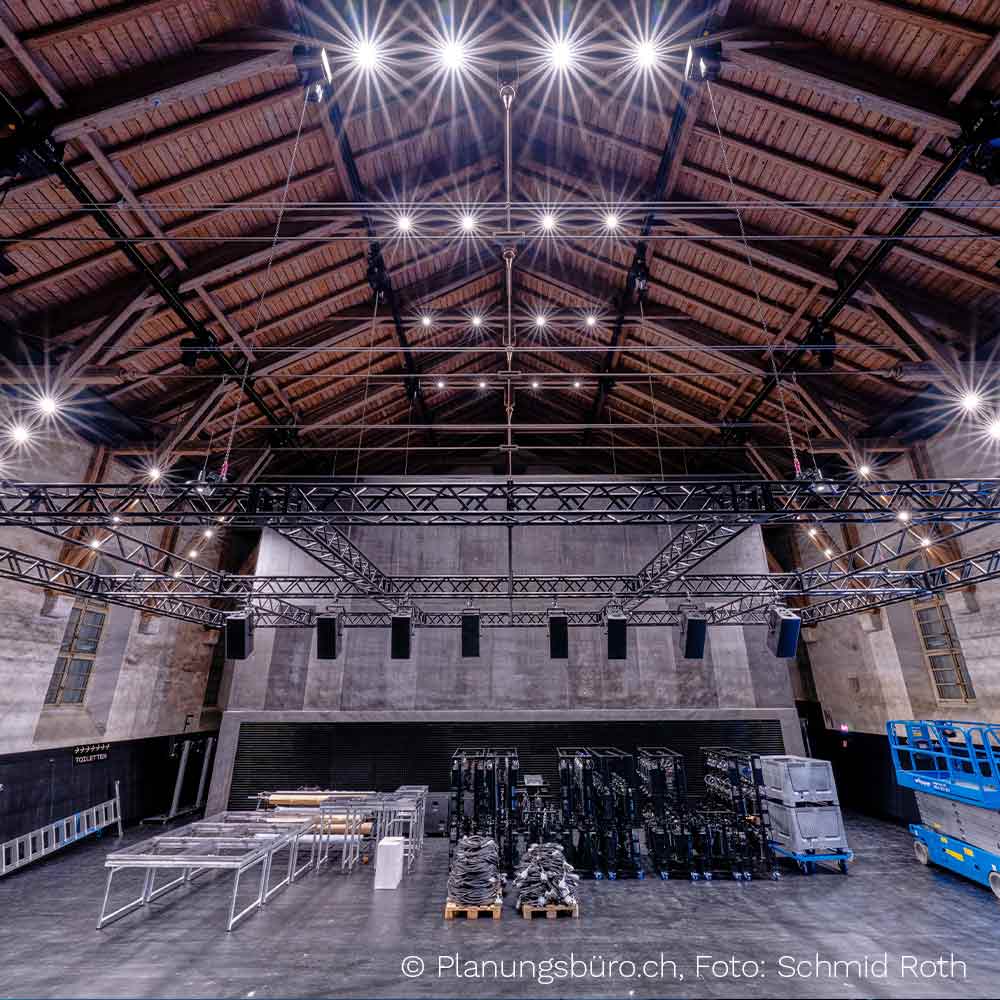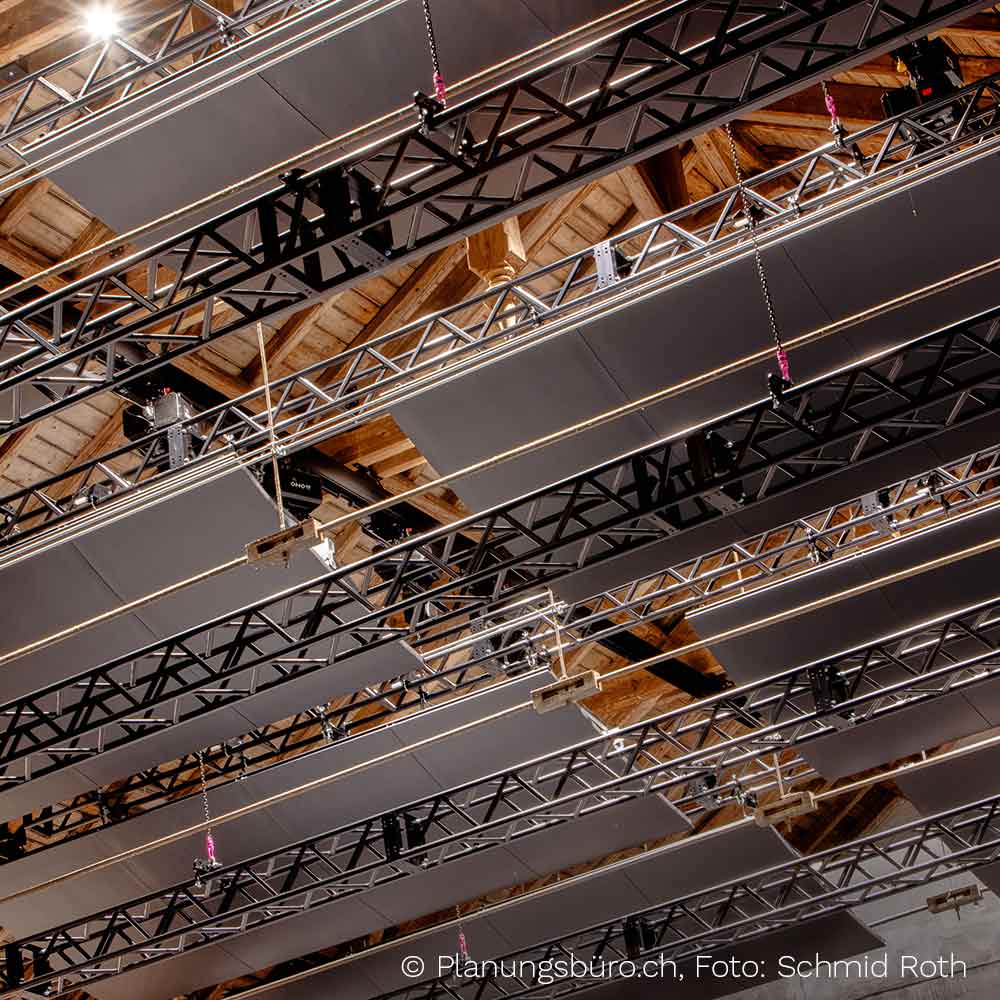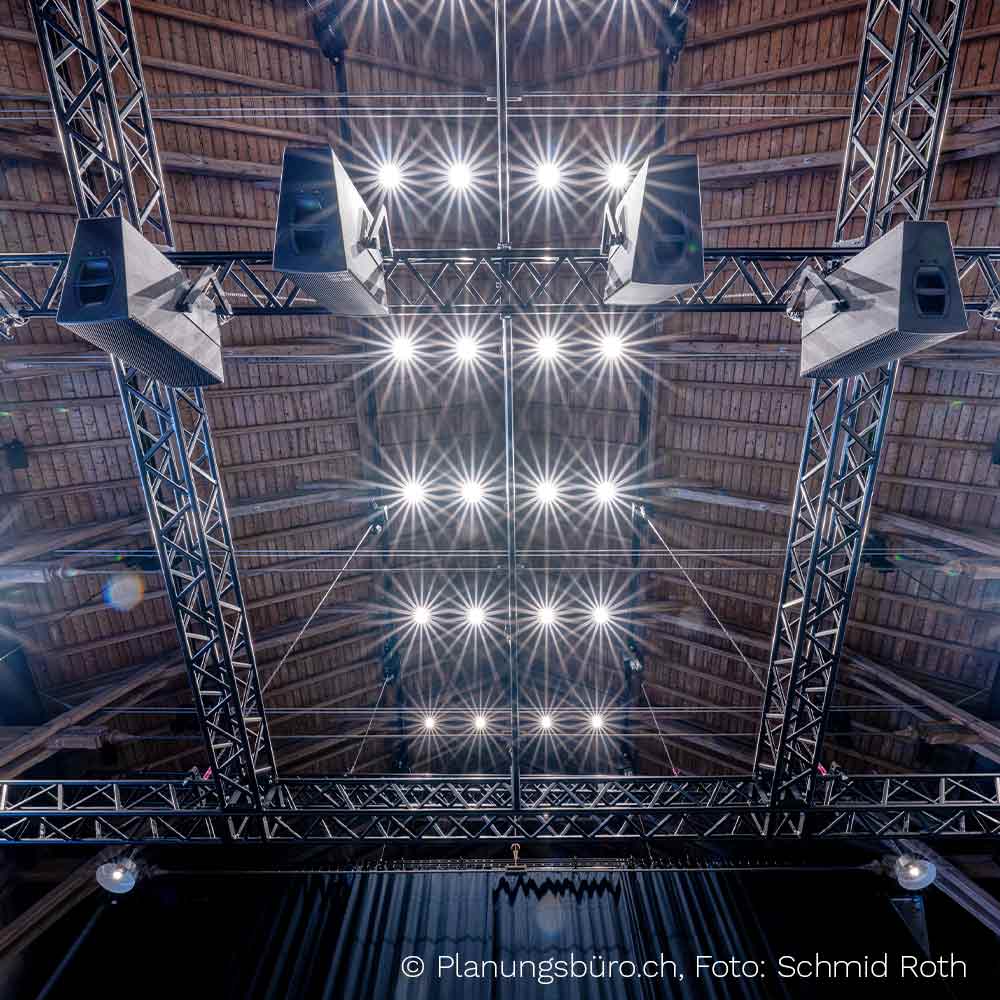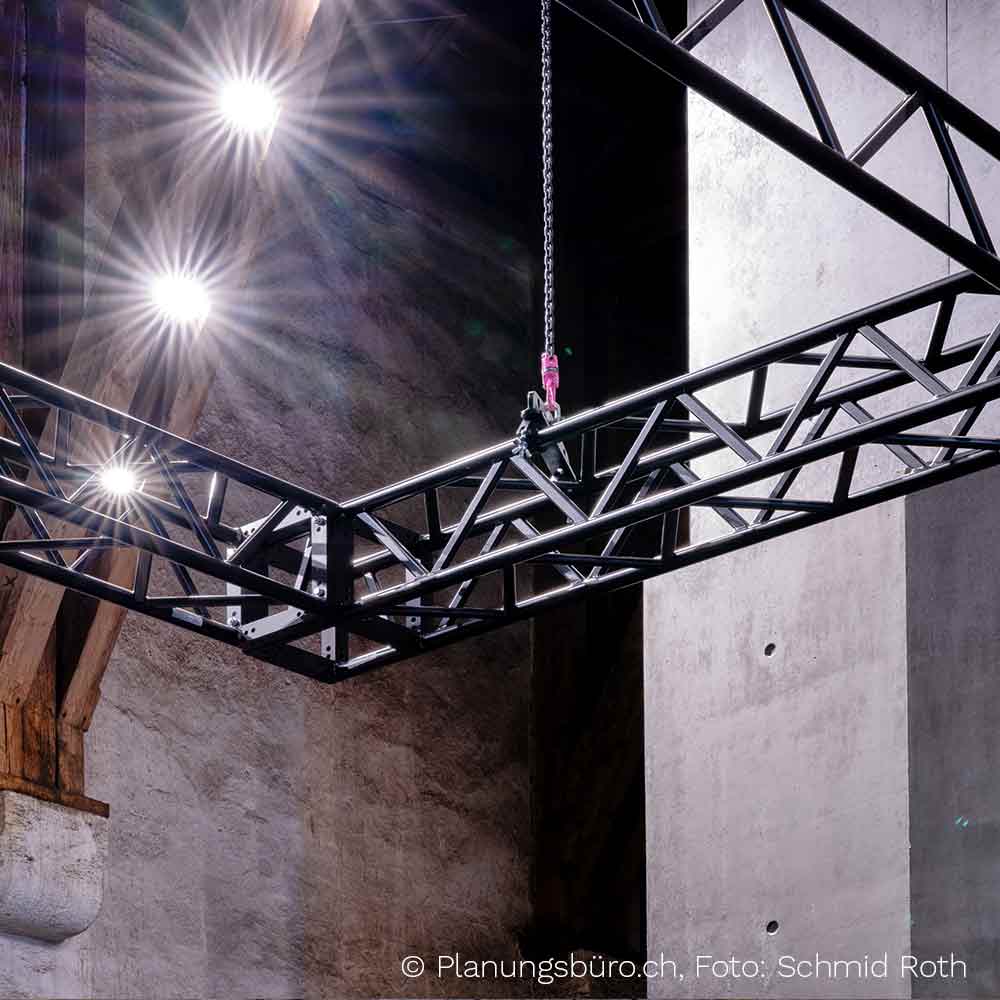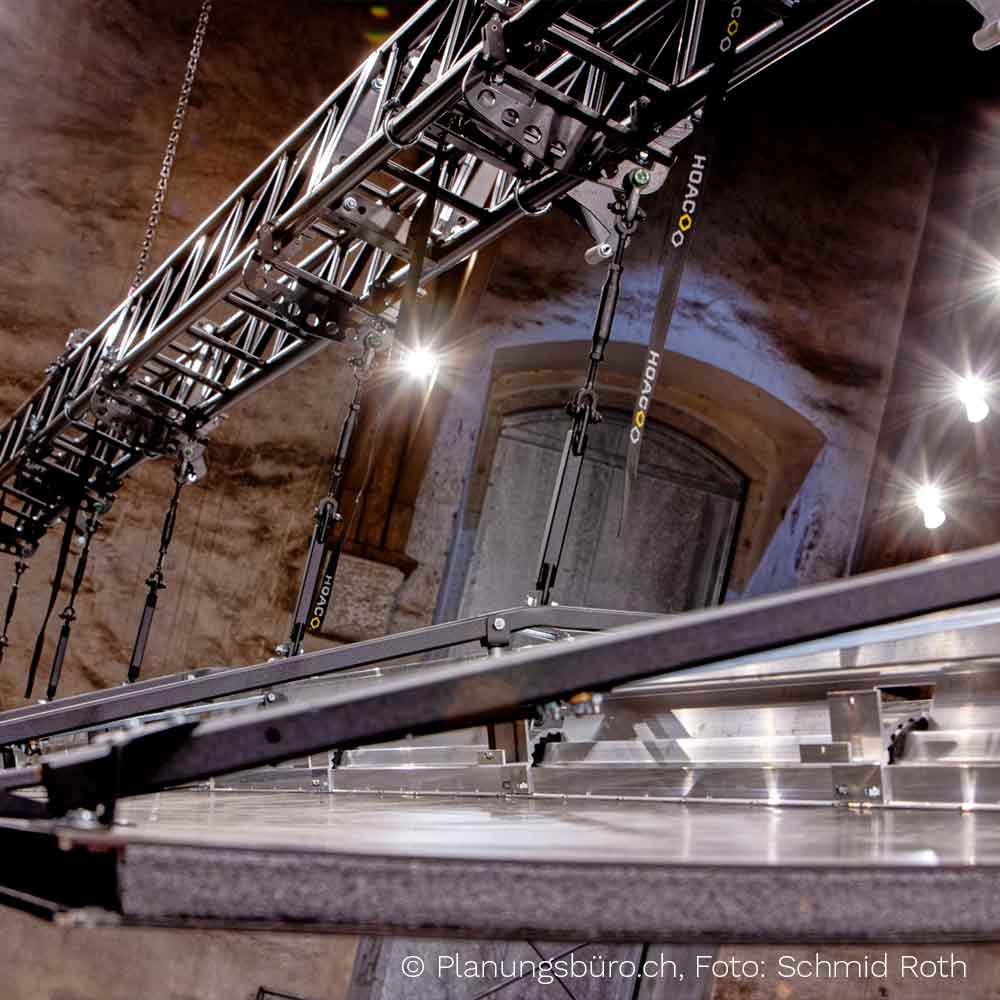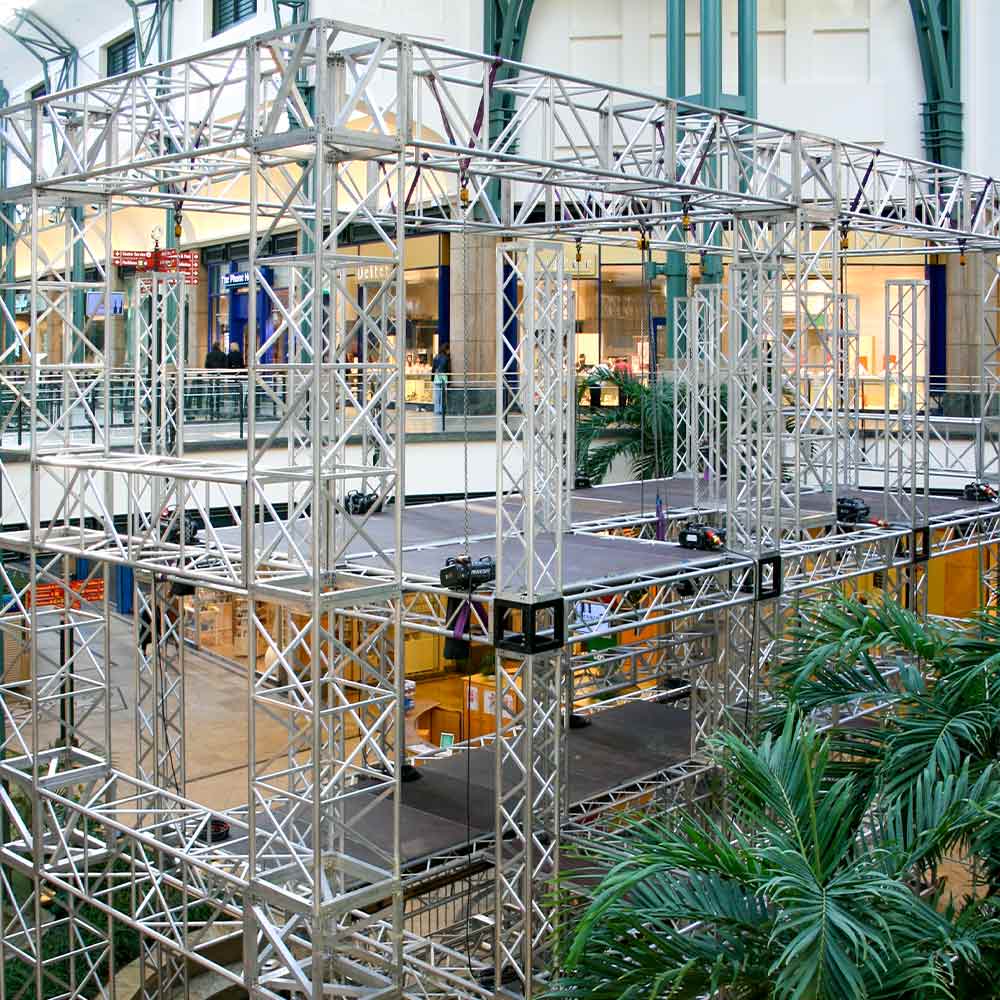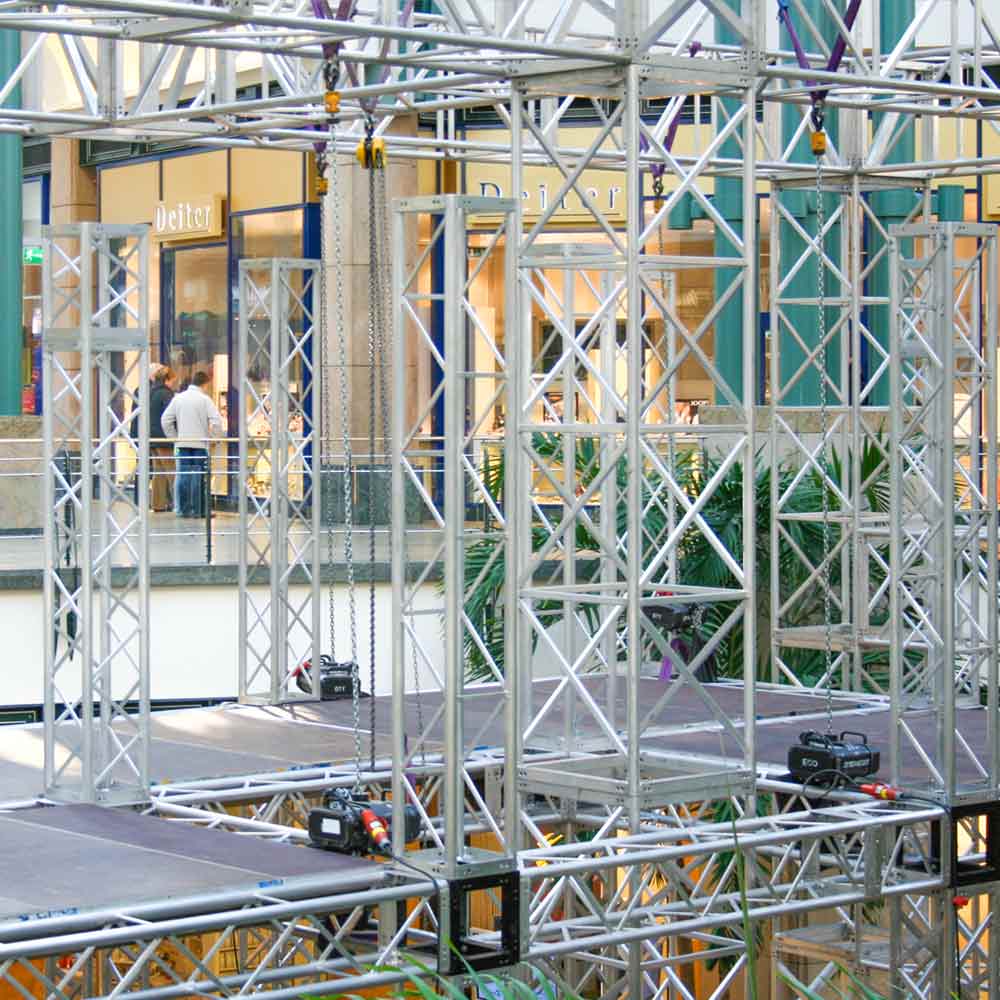 Westfield Centro
Oberhausen, Germany
A fashion show in the middle of a shopping centre over three levels. At the end of each level there is a shop window where the fashion is presented. The basis of this show is our truss construction.
We would also be happy to advise you on your project!