HOAC® Grandstands
Our projects
Comédie de Genève
Geneva, Switzerland
This mobile grandstand was delivered to the Comédie de Genève theatre in the French-speaking part of Switzerland. The special feature: the stand can be set up and converted in different versions. Here you can see the largest version with 9 x 9.5 m on which approx. 140 spectators can be seated. The grandstand can be shortened by several rows at any time. Ideal for changing events.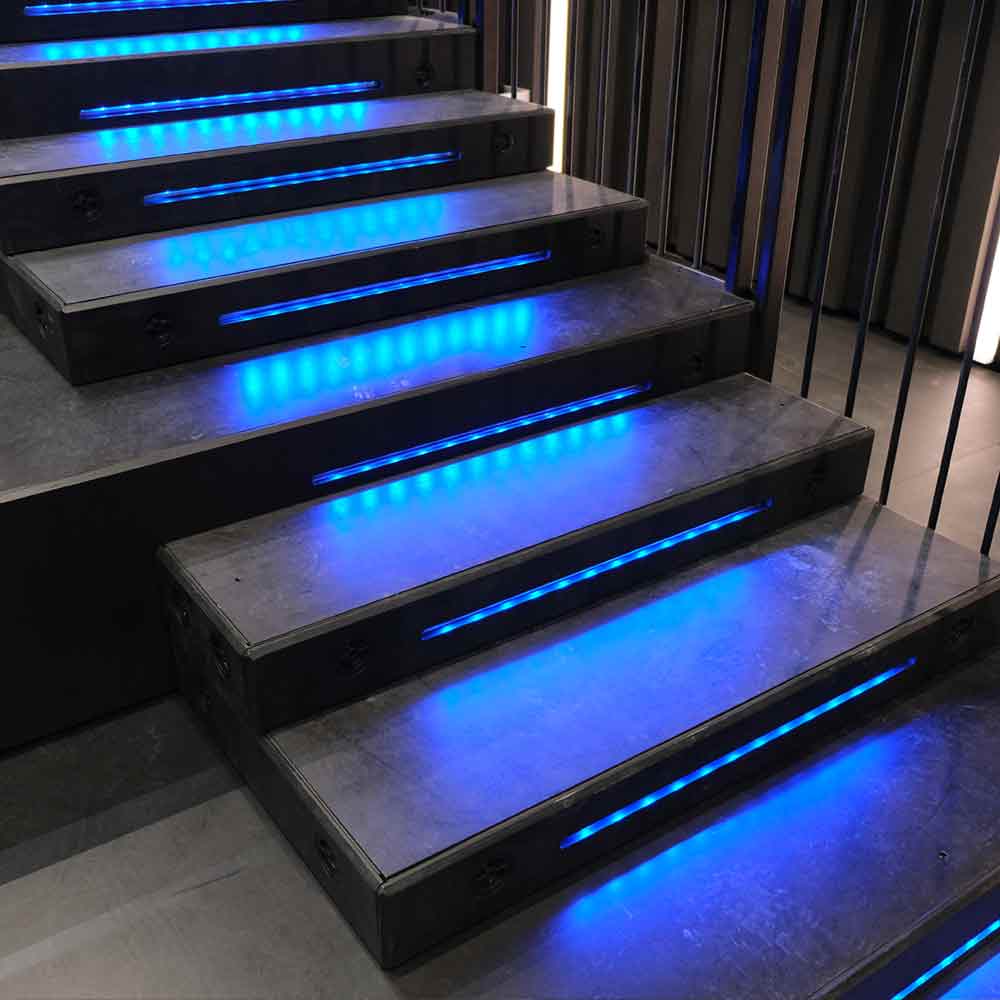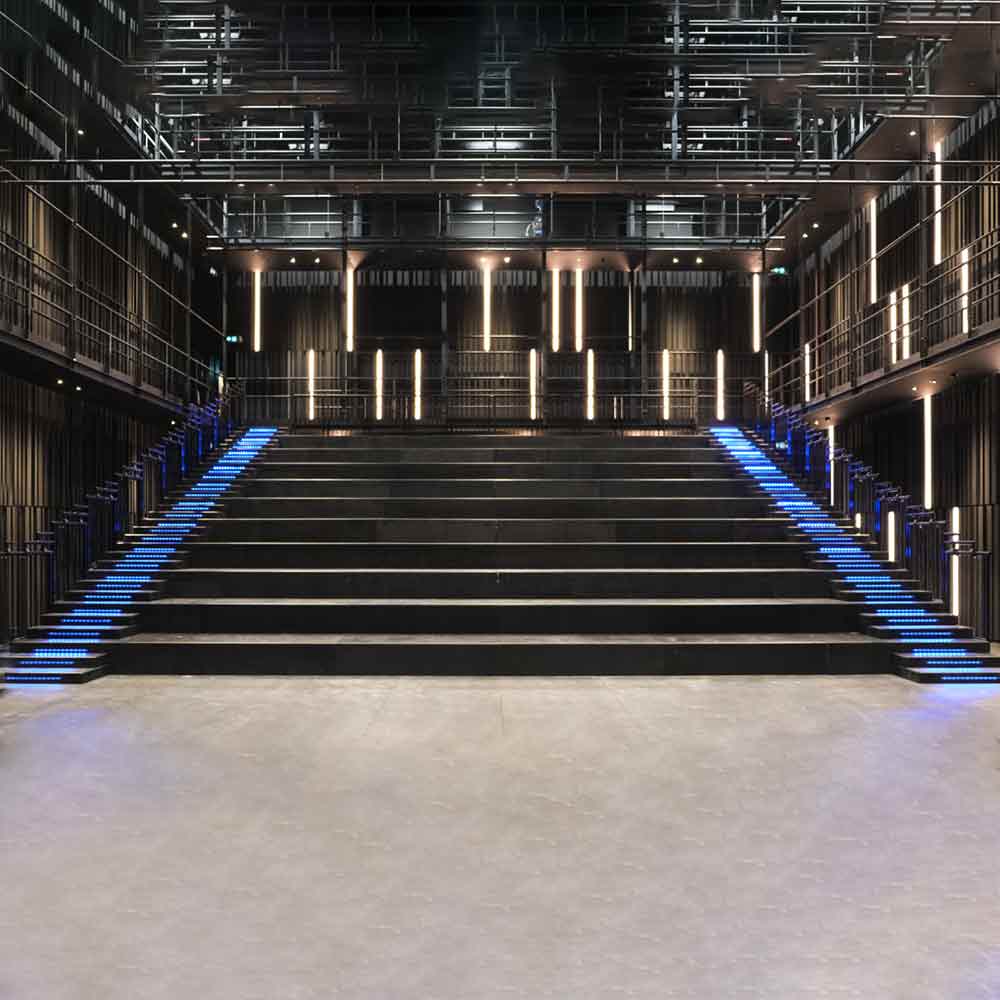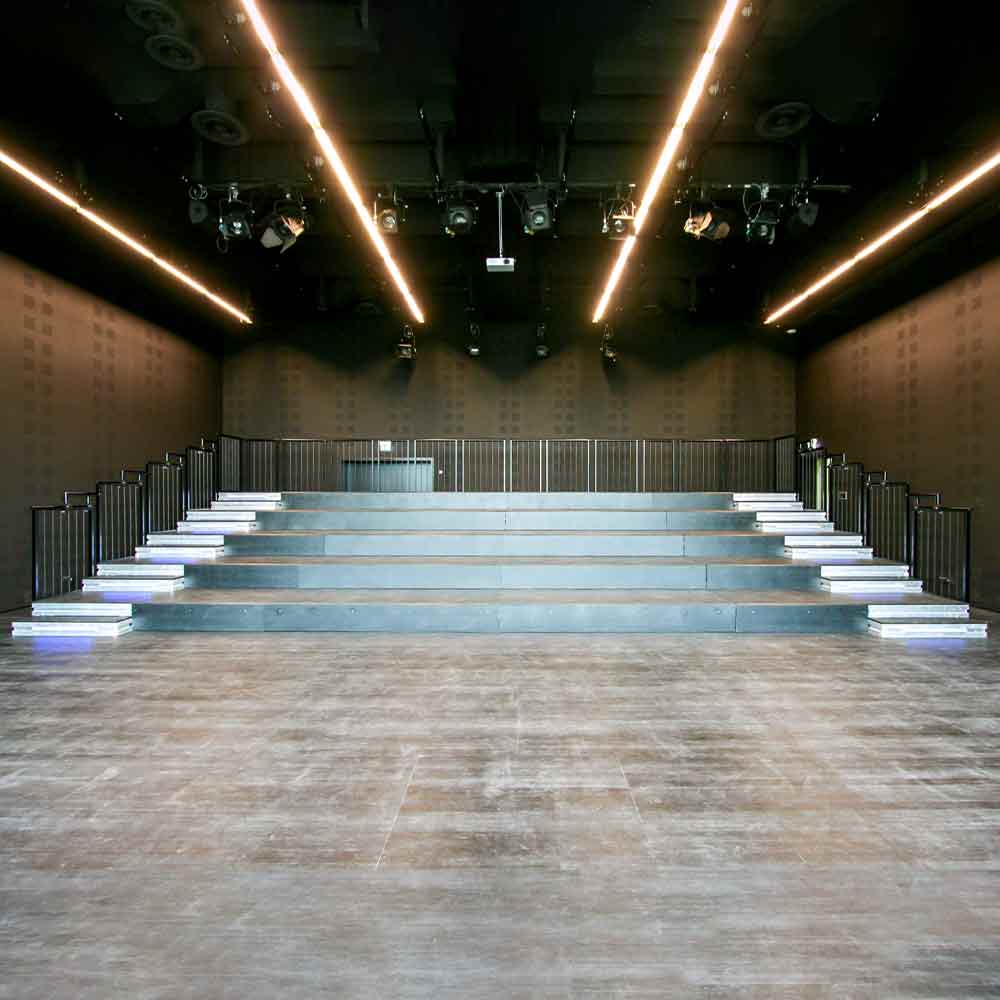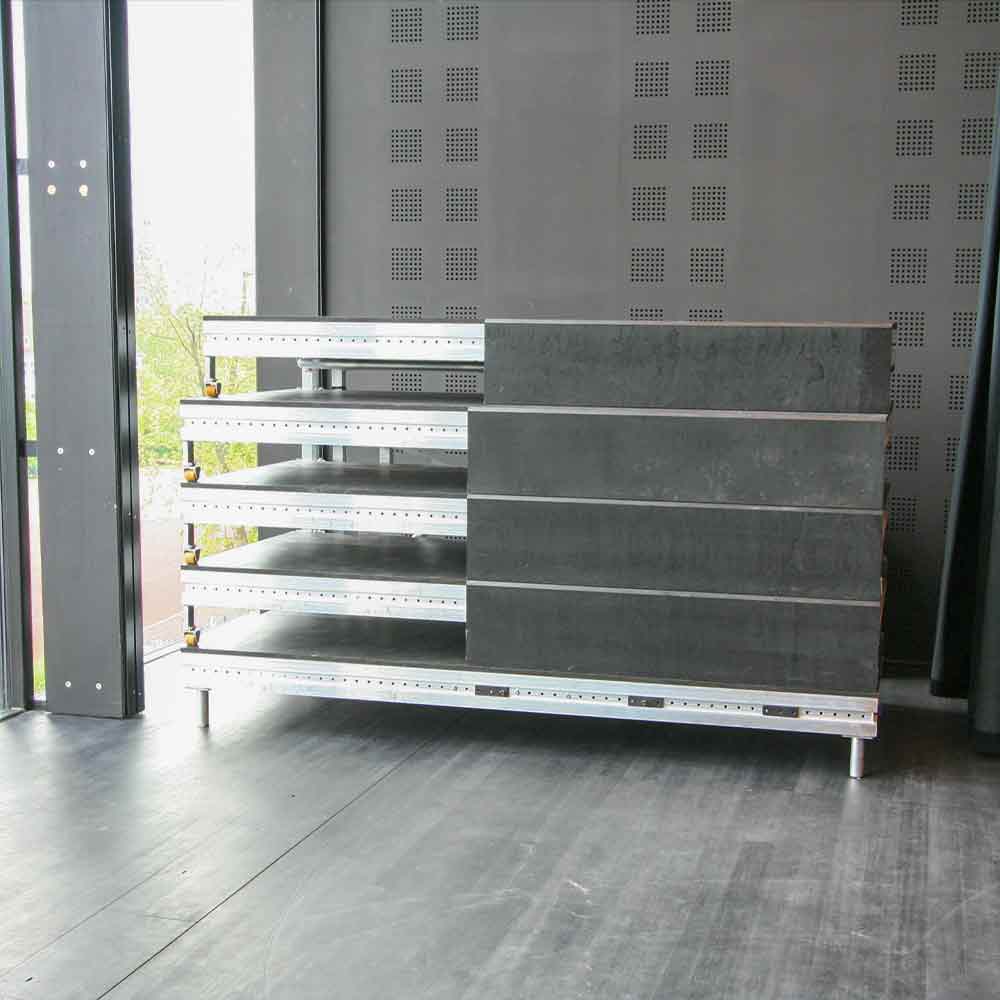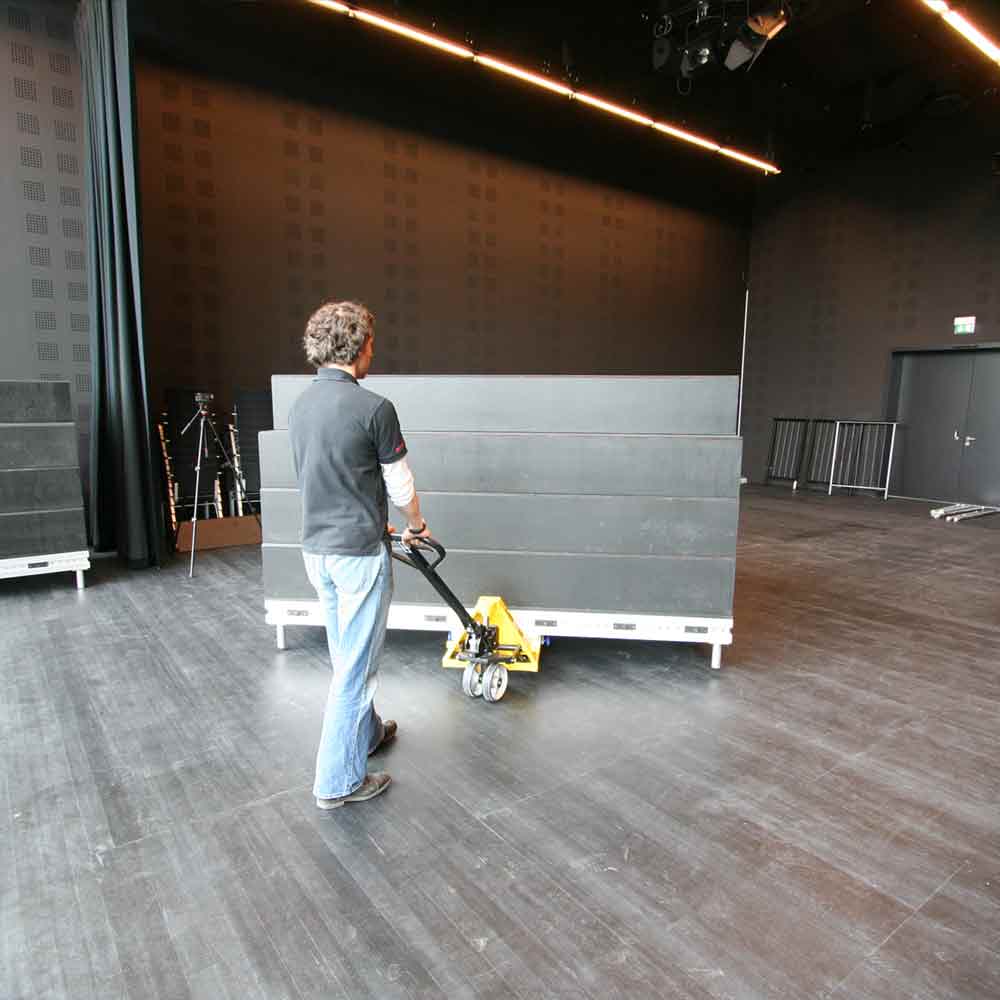 Stadthalle Gütersloh
Gütersloh, Germany
Telescopic riser
It doesn't get any more flexible or faster than this. The grandstand in the City hall in Gütersloh has 5 rows, is 12 m wide and offers space for approx. 50 spectators. The 5 extendable blocks are set up next to each other and pulled out. After accessories and chairs have been attached, the grandstand is ready for use.
THEATRE COMPANY
Sydney, Australia
The grandstand of the Sydney Theatre Company located in the renovated wharf in Walsh Bay combines design, comfort and functionality. There are 4 different settings in which the grandstand can be assembled from the same elements. The first picture shows the "in the round" version and the second the L-shaped version. In addition, the grandstand can also be built frontally to the stage. The theatre chairs are temporarily fixed to the back row.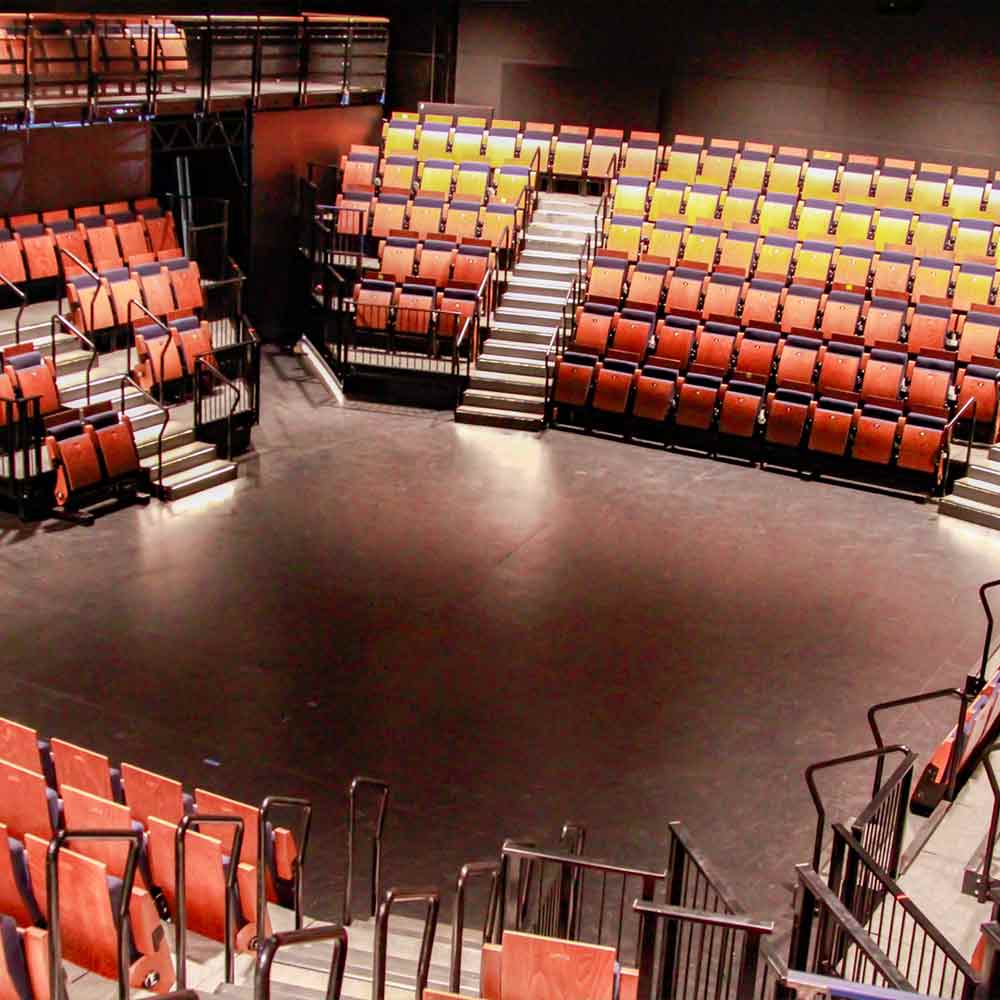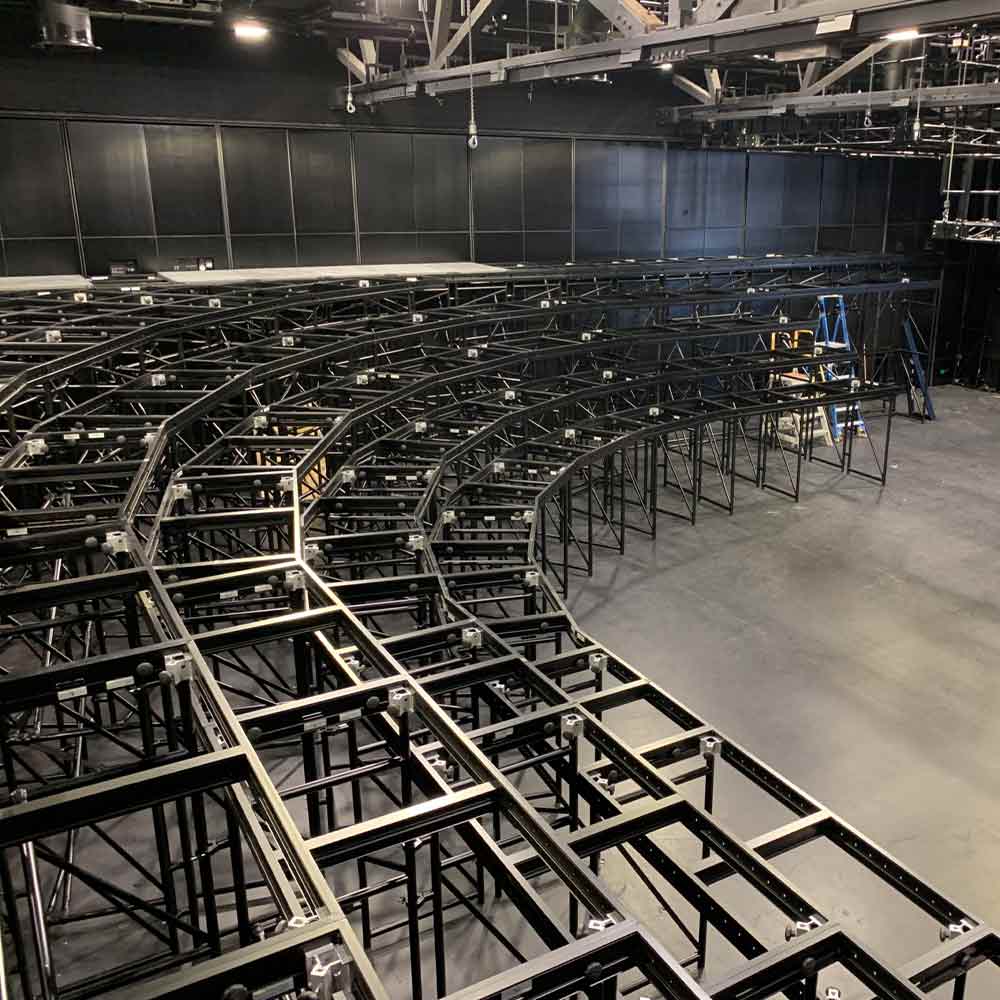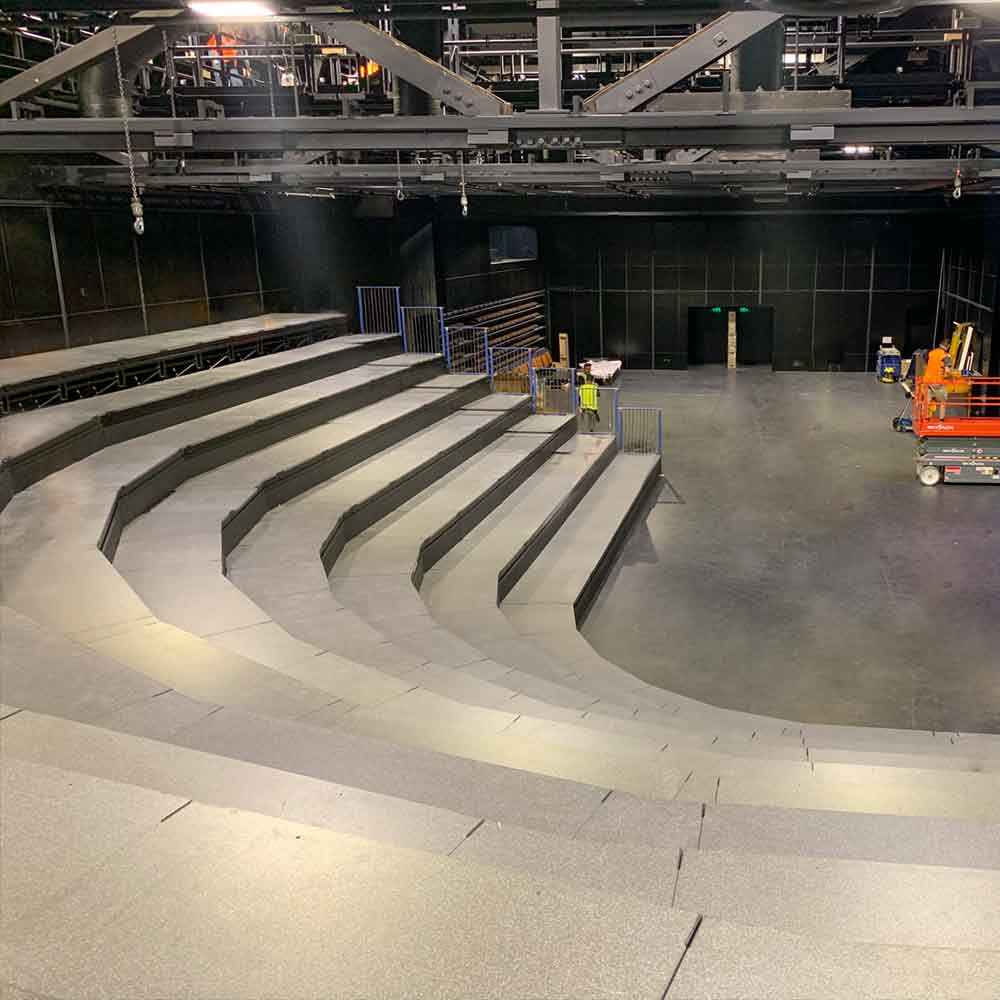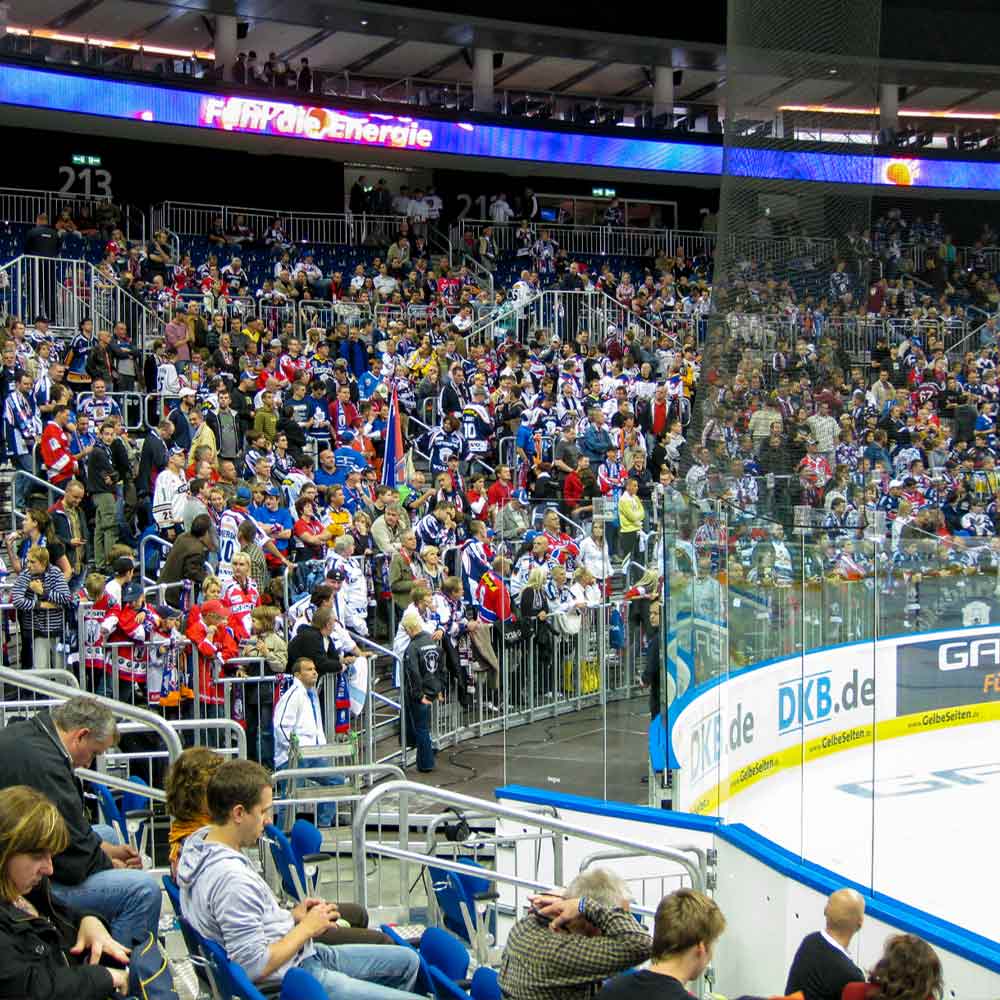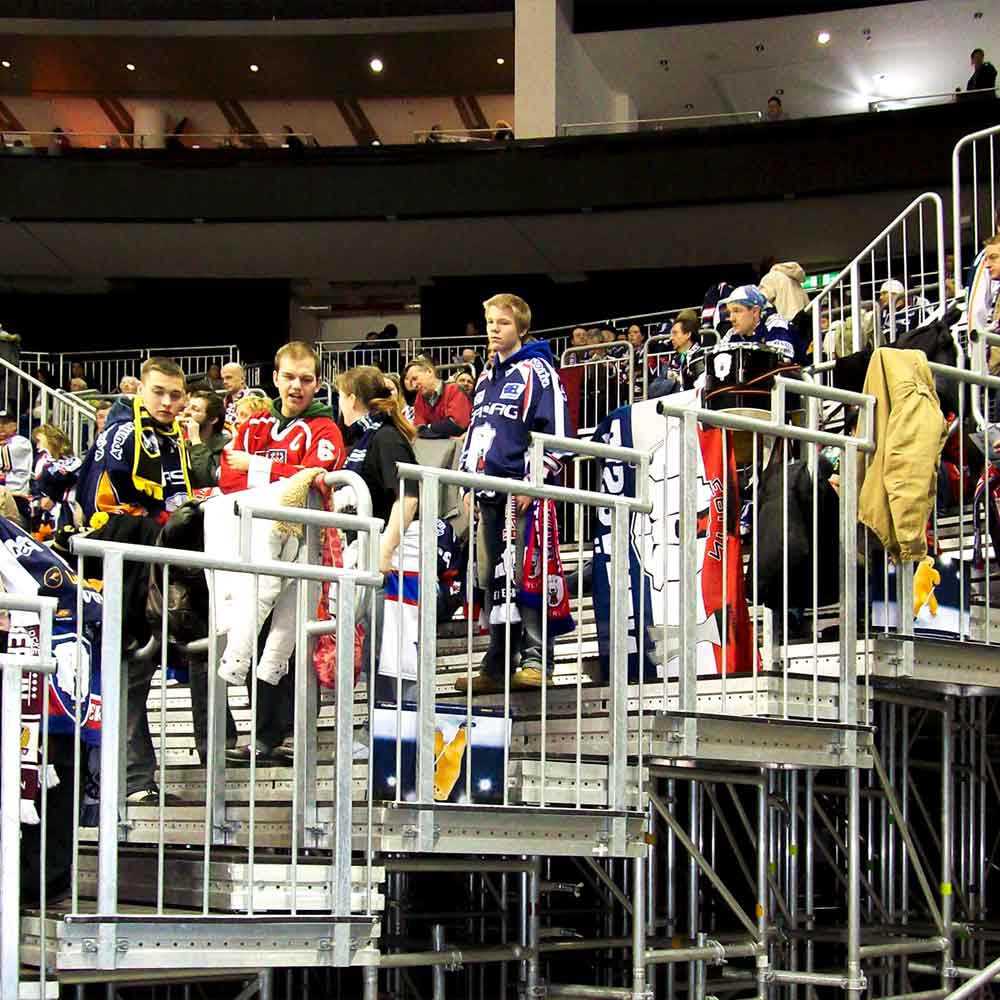 O2 World Berlin
Berlin, Germany
Arena
The 64-metre-long grandstand in the O2 World Arena, now known as the Mercedes-Benz Arena, is mobile and can be dismantled or erected. The special thing about it is that the grandstand, consisting of 8 semi-trailer trucks of material, can be erected in 8 hours. Then there is room for many hundreds of spectators on a total of 22 rows at a height of up to 4 m. The grandstand can withstand the high dynamic loads of sporting events.
Staatstheater
Darmstadt, Germany
The grandstand of the Staatstheater in Darmstadt is mobile and flexible. The theatre can reduce the size of the grandstand or turn one large grandstand into two smaller ones. This creates more flexibility for the theatre's events.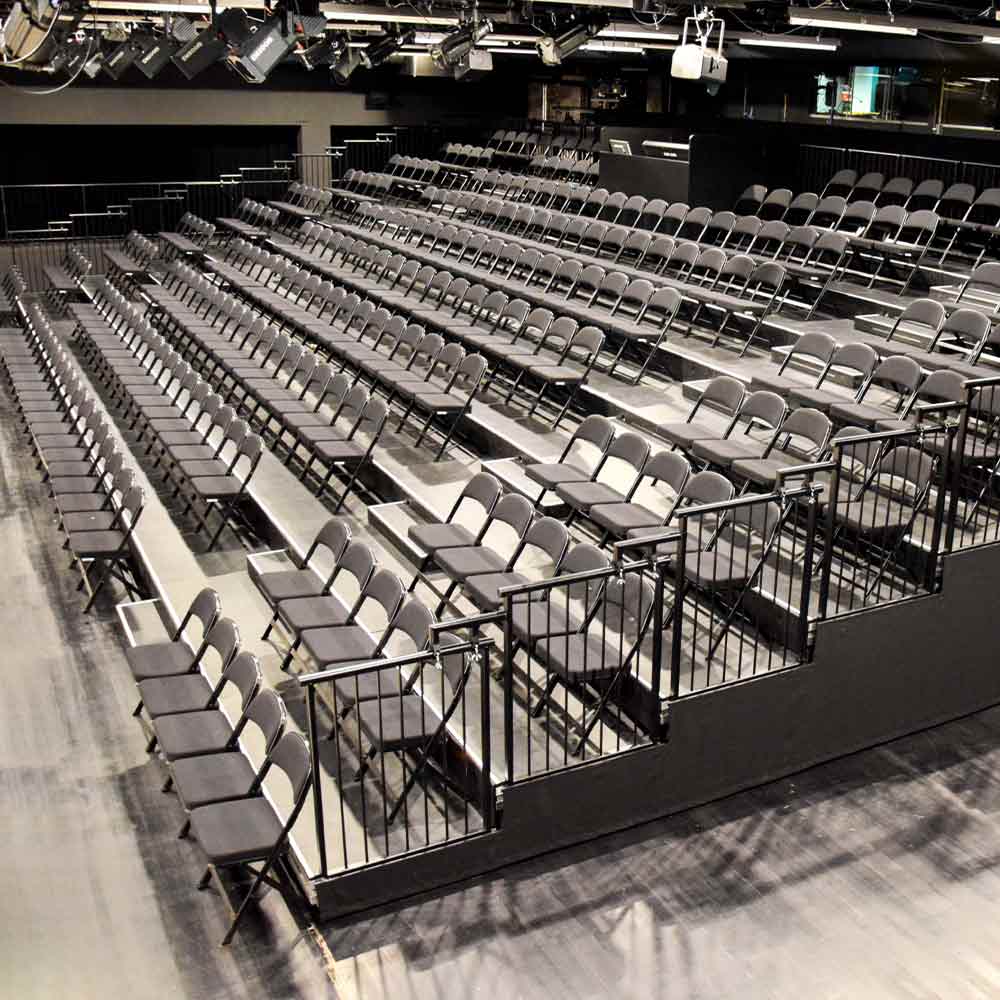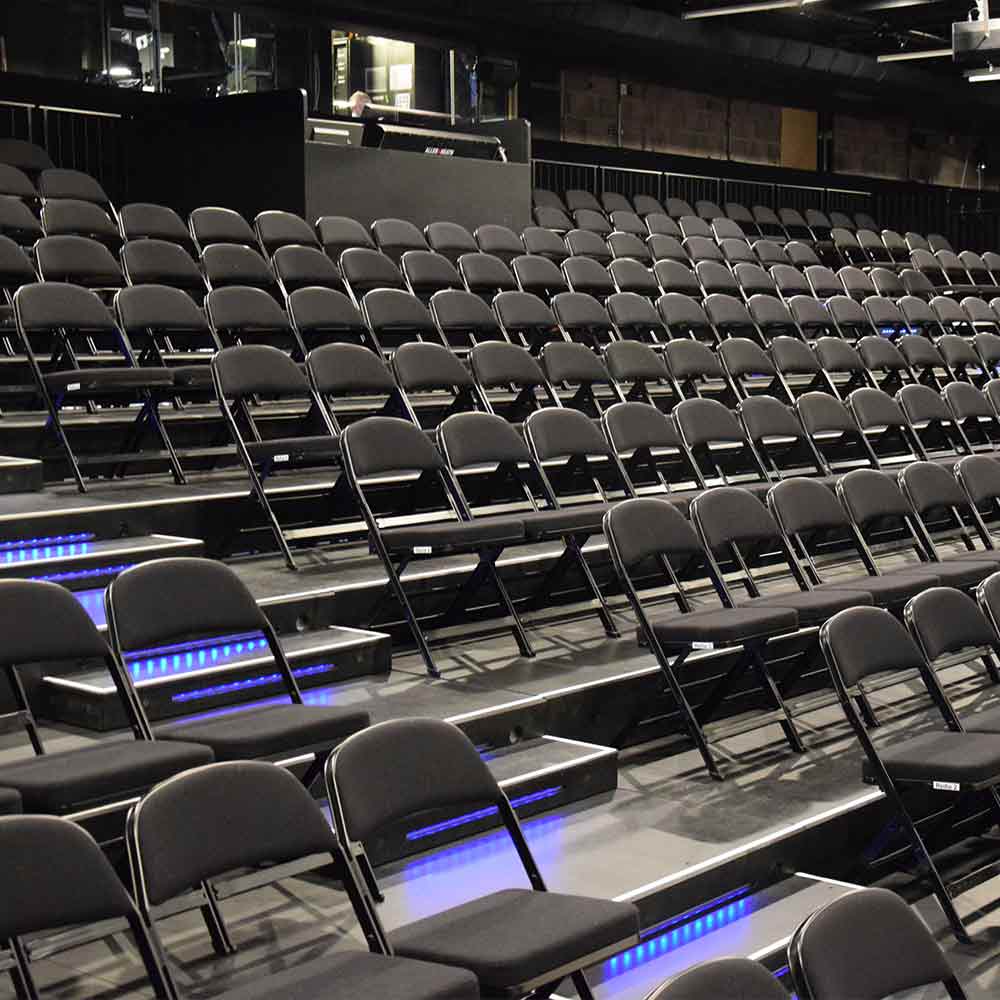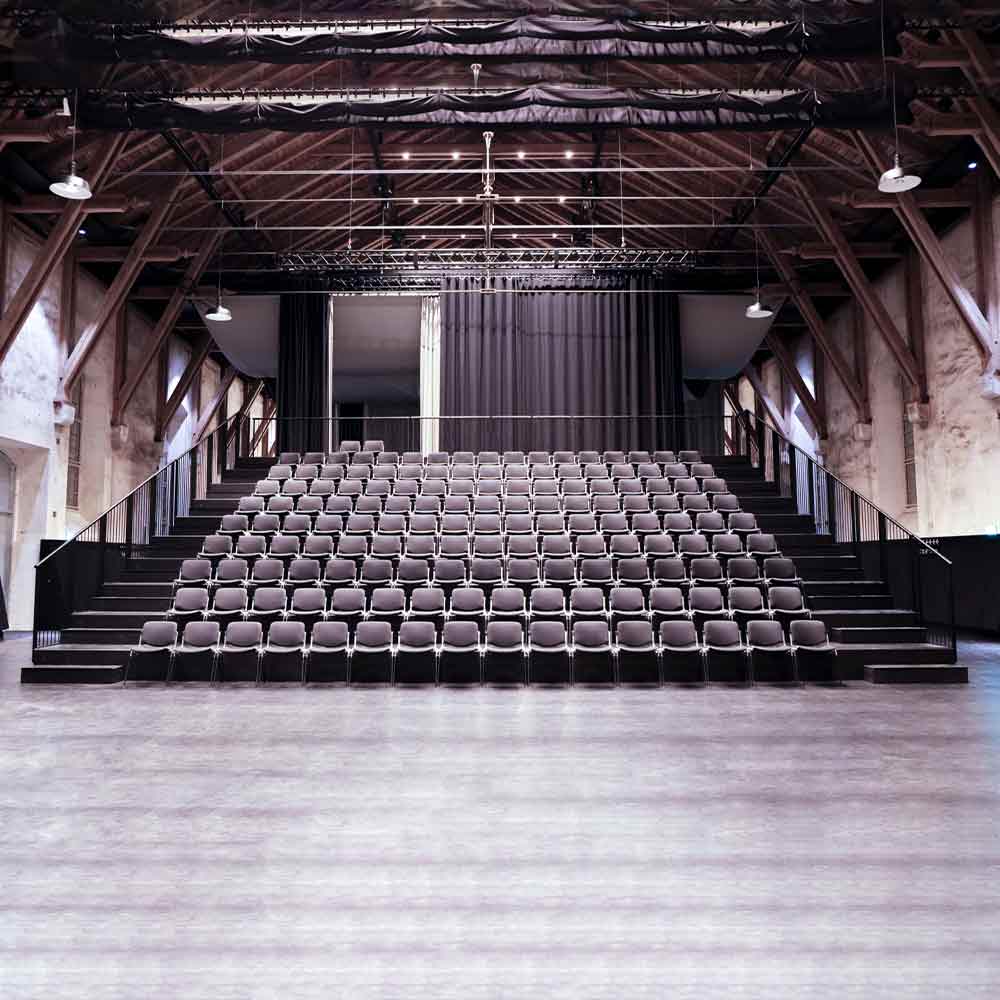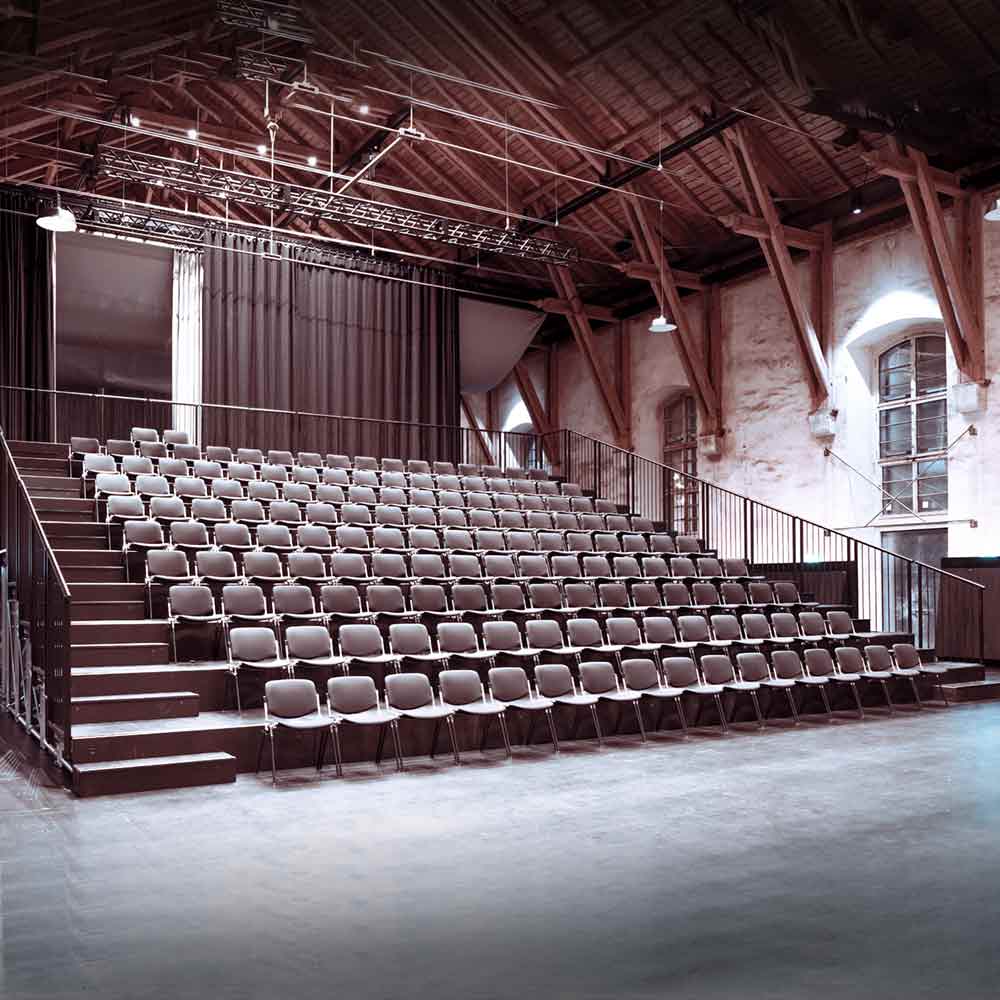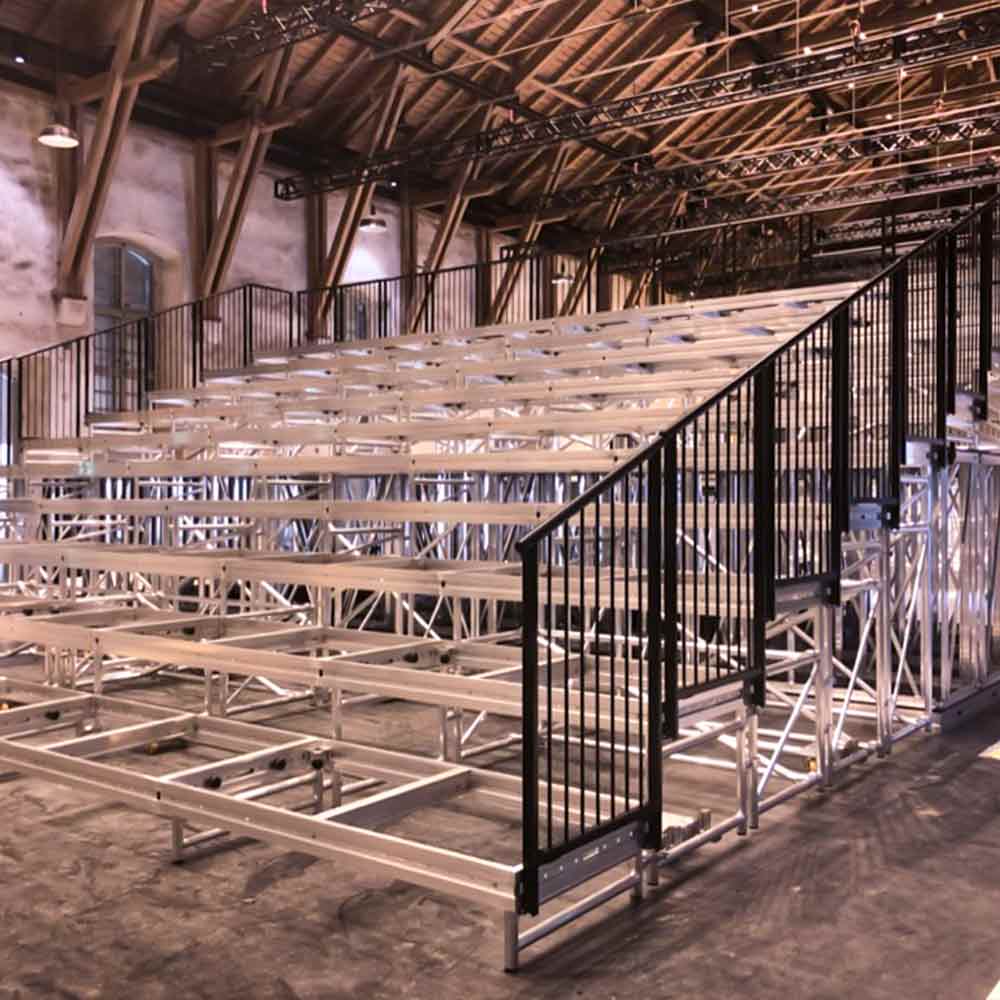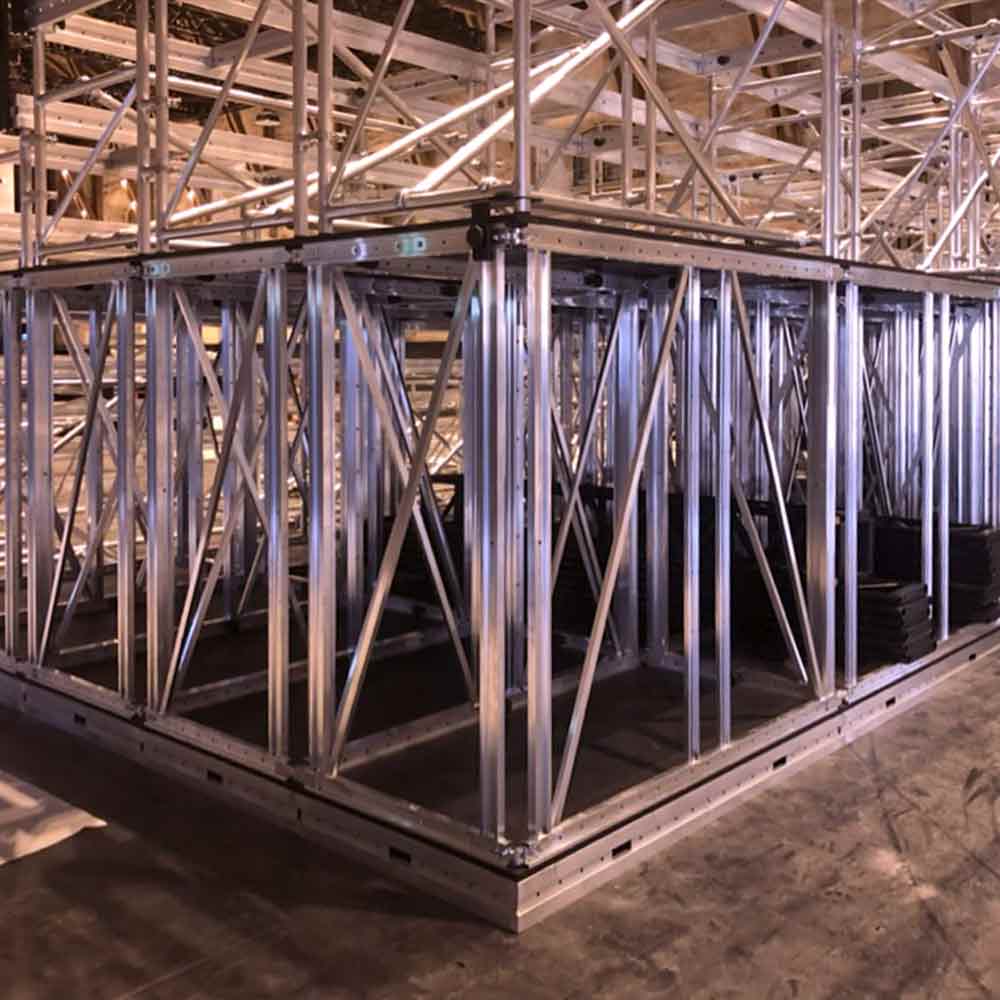 Alte Reithalle
Aarau, Switzerland
The grandstand can be flexibly adapted to the event and can be reduced from approx. 300 seats to 200 or 100 chairs in no time at all. This is made possible by the special construction with the Flip2Play (foldable) frames as substructure. Up2Move is used so that the grandstand as a whole can be moved even faster. The grandstand is rounded off by the luminescent step lighting – without external power supply.
We would also be happy to advise you on your project!