HOAC® Set Design
Our projects
Den Norske Opera
Oslo, Norway
We made part of the submarine from the play Billy Budd from our TackIt profiles. We supplied six prefabricated round arches with the holes of such strikingly different sizes. The opera's in-house carpentry workshop then made the submarine seen here from all the components.
Co-producer: Teatr Wielki Opera Narodowa, Warsawa
Director: Annilese Miskimmon, Set Design: Annemarie Woods
Costume: Annemarie Woods, Lighting: Paule Constable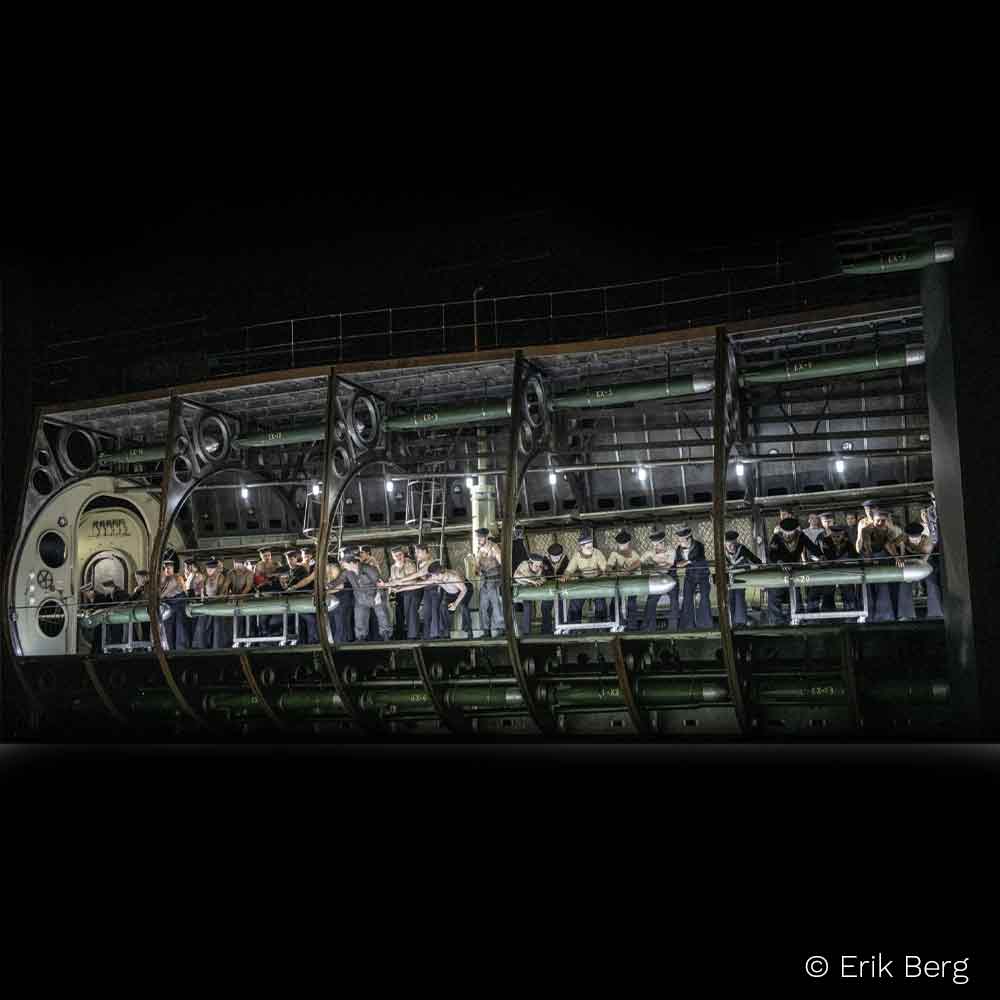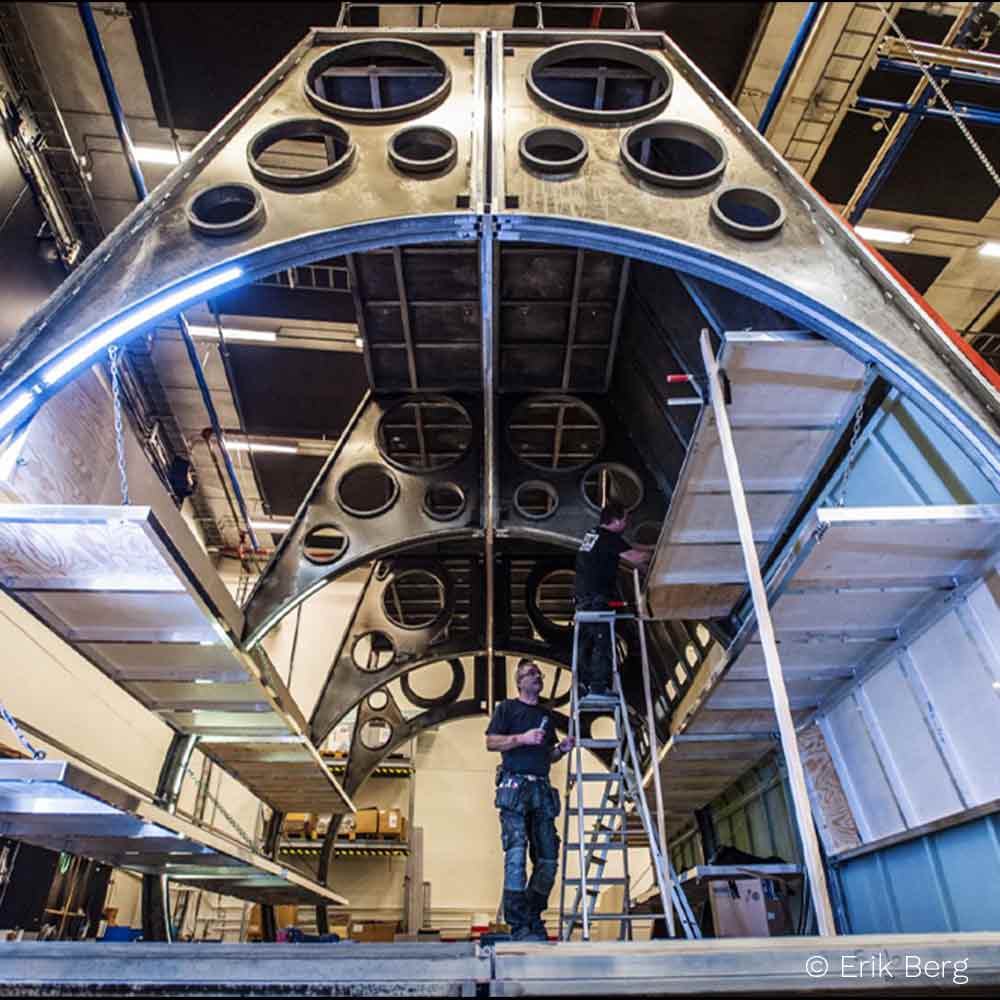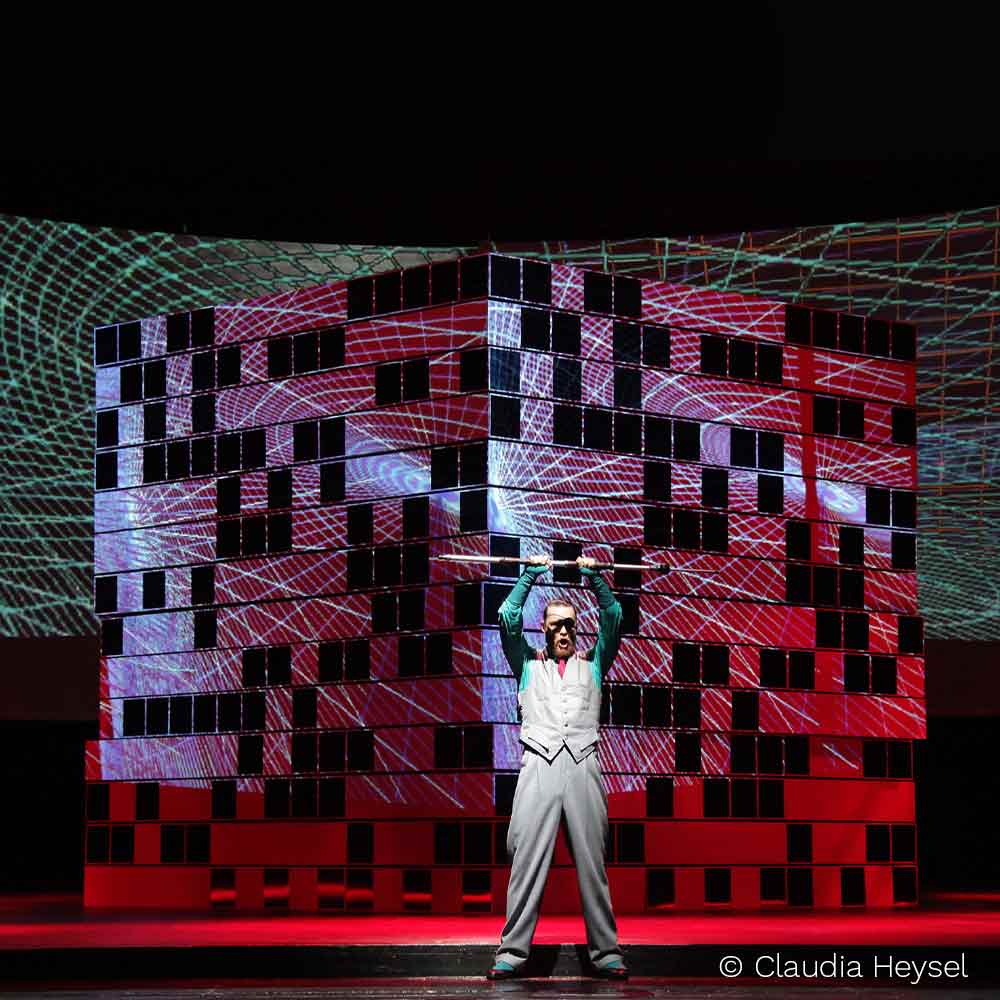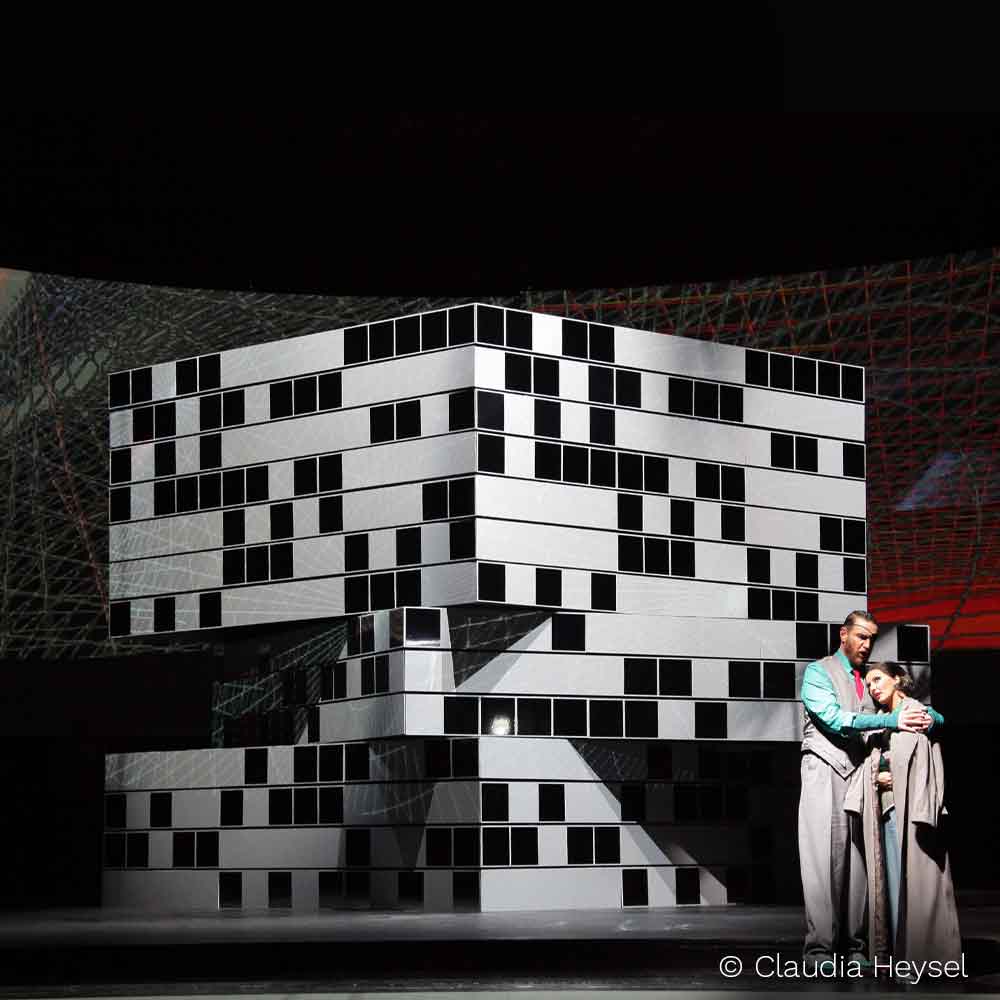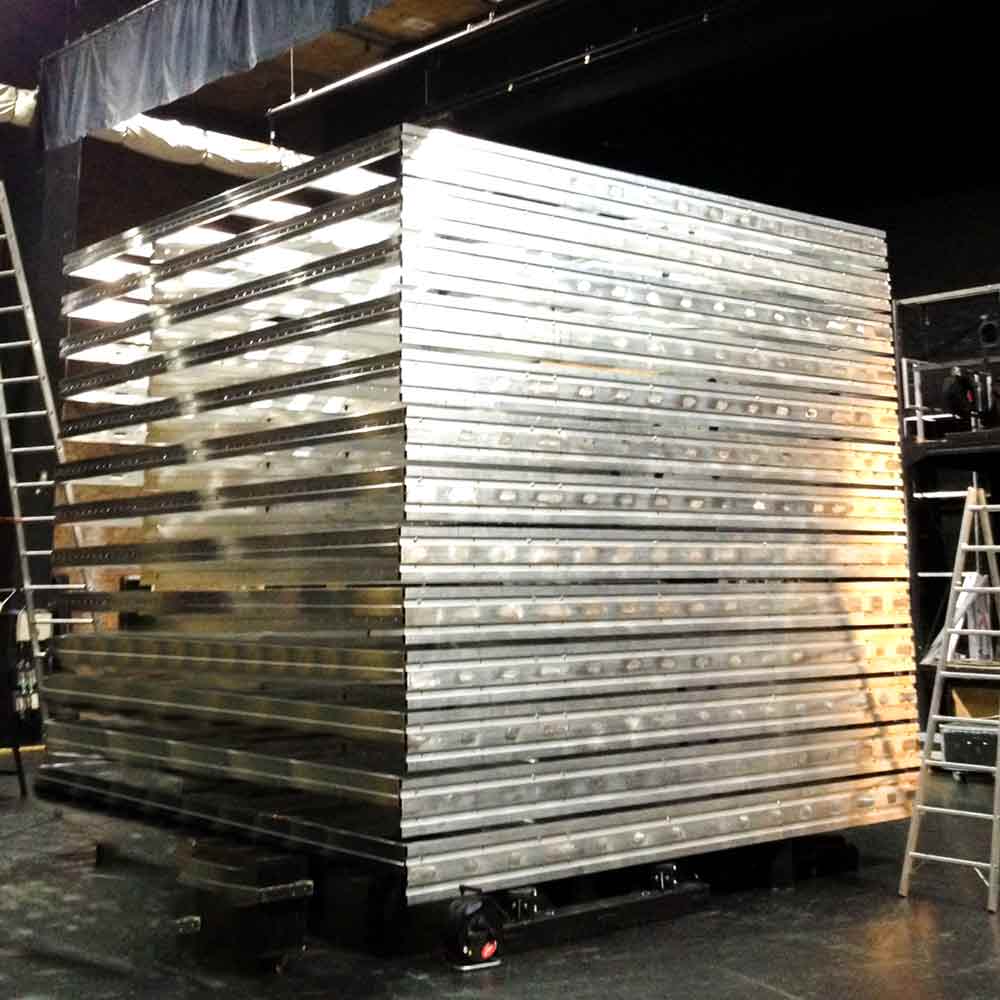 Anhaltisches Theater
Dessau, Germany
The "Valkyries Rock" was planned, designed and built for the new production of the play "Die Walküre". Each of the 14 levels can be moved independently of the other in different directions. The result is a unique and spectacular stage set.
Toneelgroep
Amsterdam, Netherlands
The dramatic story of the play "de stille kracht" about the clash of two cultures is rounded off by a unique staging in the rain. The rain is staged via a rain system, which is fixed under the ceiling by our individual production. When the rain system moves forward, accompanied by thunder and lightning, the audience has the feeling that the thunderstorm is coming directly towards them – unique and grandiose.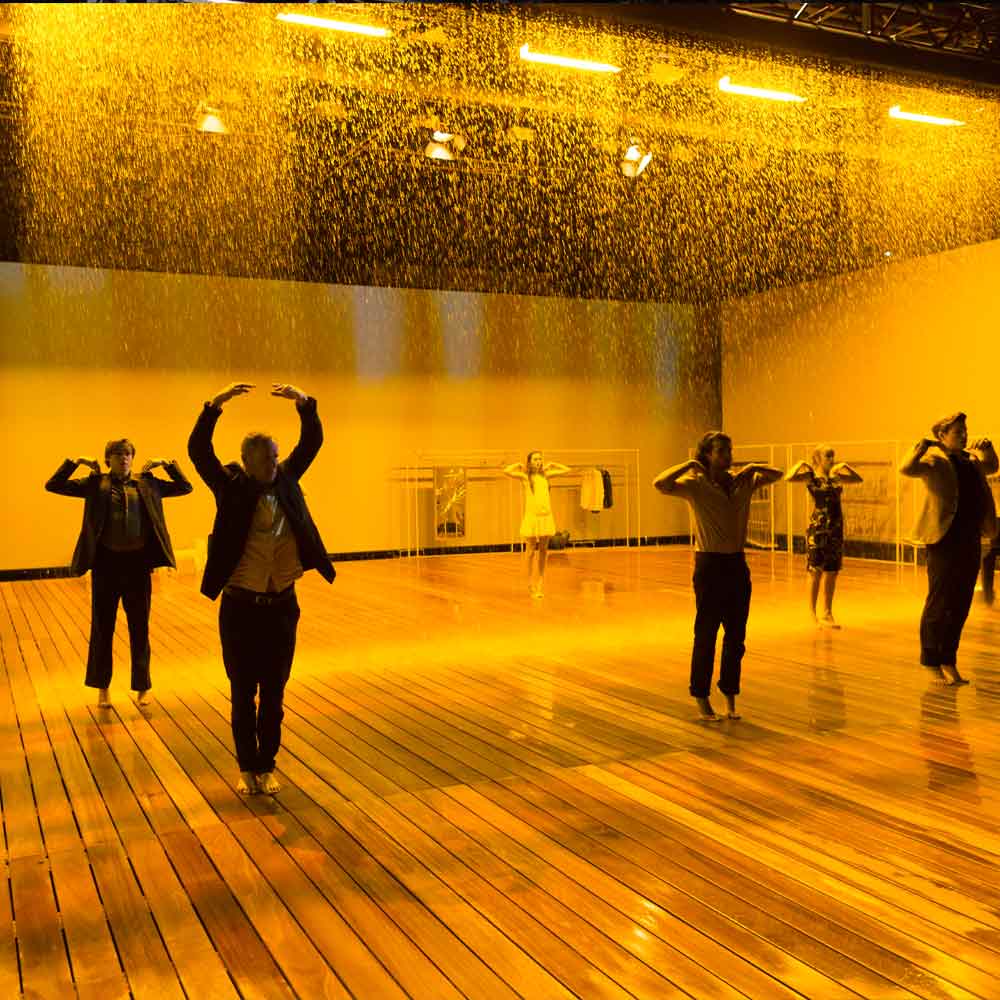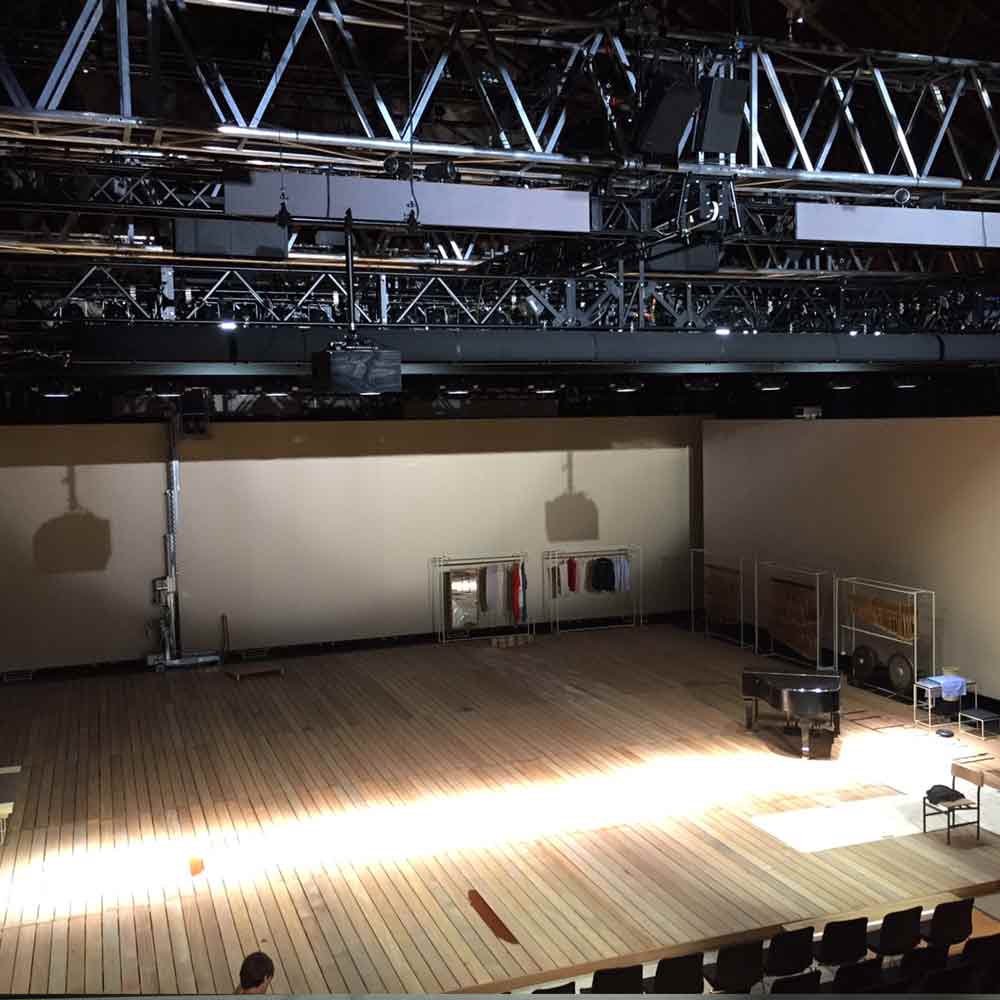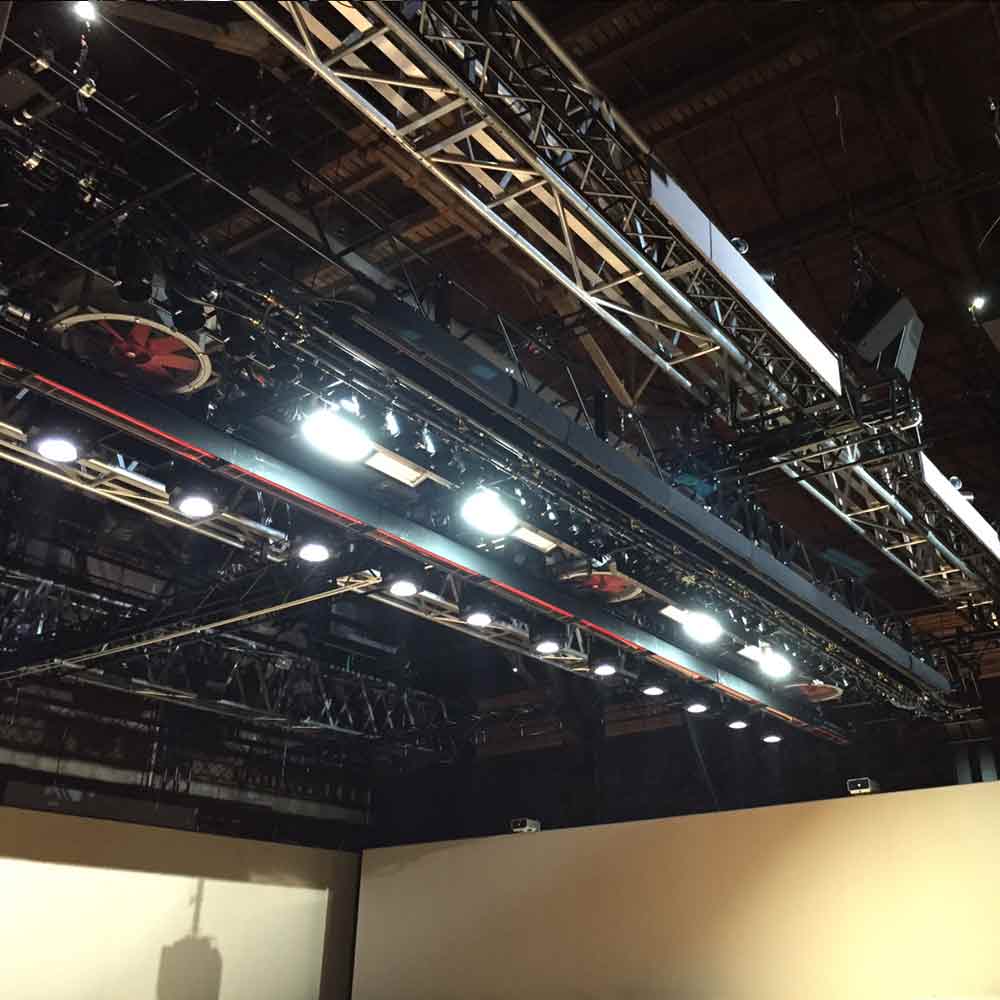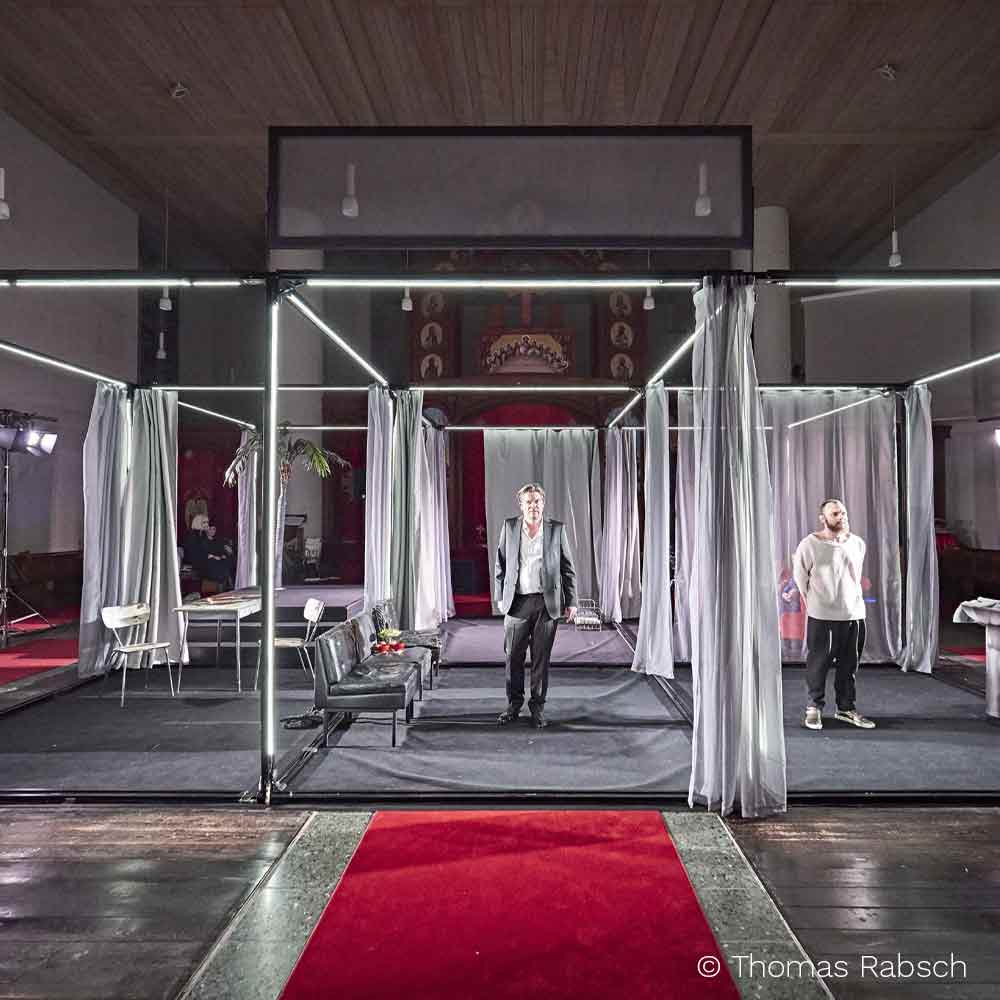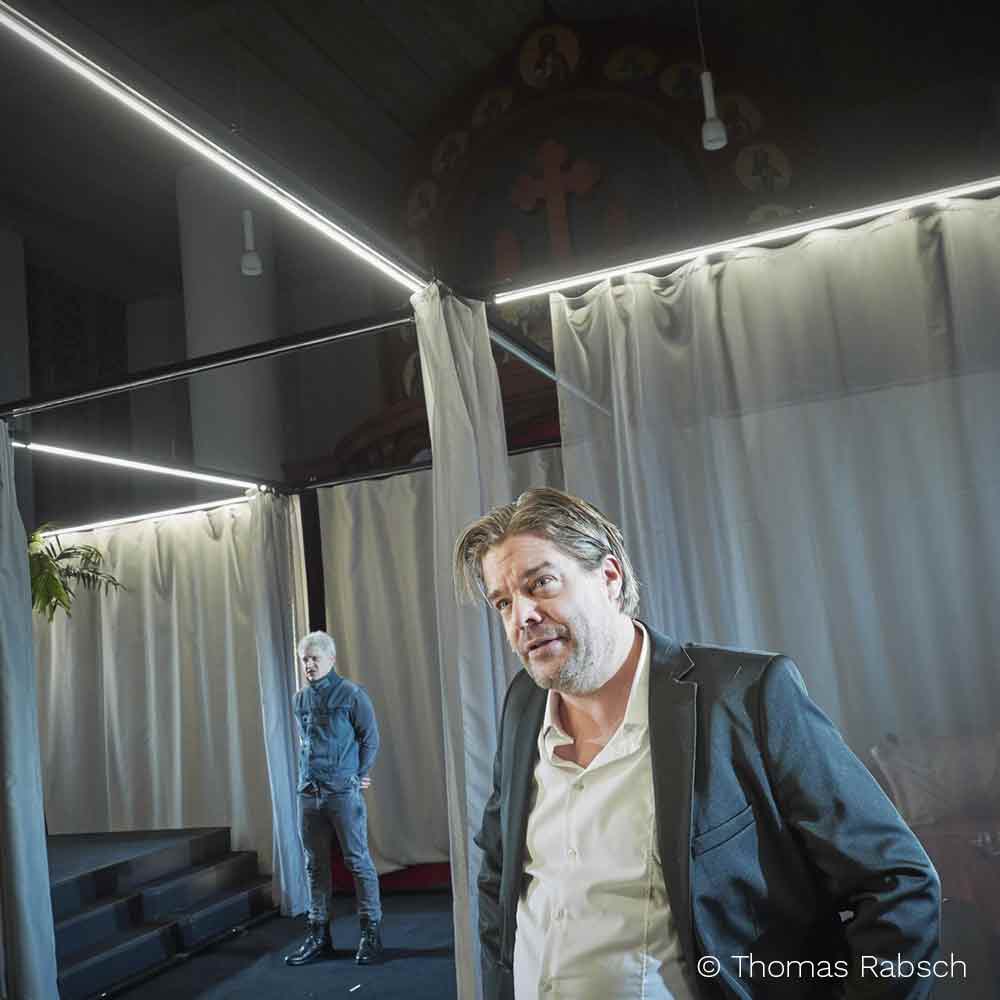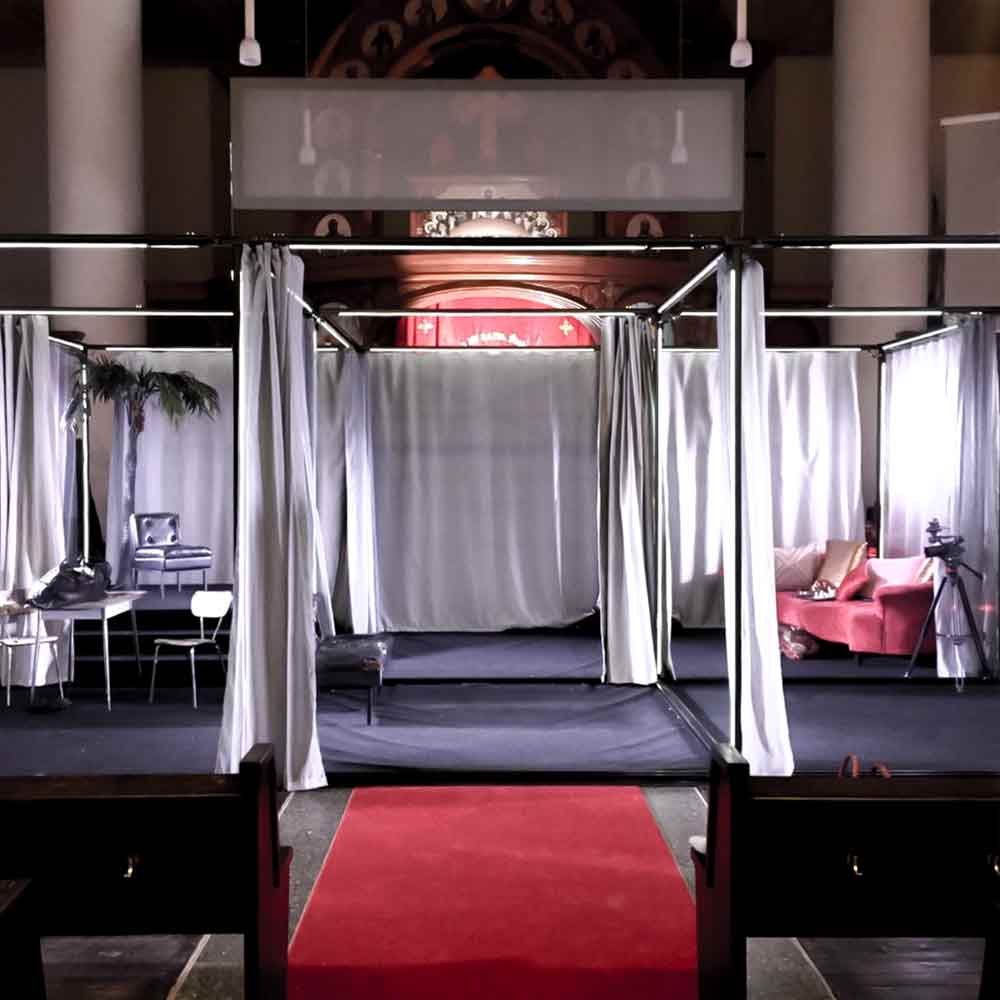 D'Haus
Dusseldorf, Germany
TackIt
The special thing about the production Nathan (to go) is that it is touring. In the first year alone, the play was performed 43 times in many different locations. The ideal use for TackIt. The assembly and disassembly of the modular system is quickly done and the performance can begin.
We would also be happy to advise you on your project!