HOAC® mobile Acoustic Shell
Our projects
Teatro Comunale di Firenze
Florence, Italy
The mobile concert shell of the Teatro Comunale was developed according to the specifications of the acoustician MBBM. The special feature of the concert shell is the ceiling, which consists of a single piece and measures 17 x 10 m. For storage, the ceiling is placed in its entirety on trolleys, moved to the rear and hung vertically in a parking position.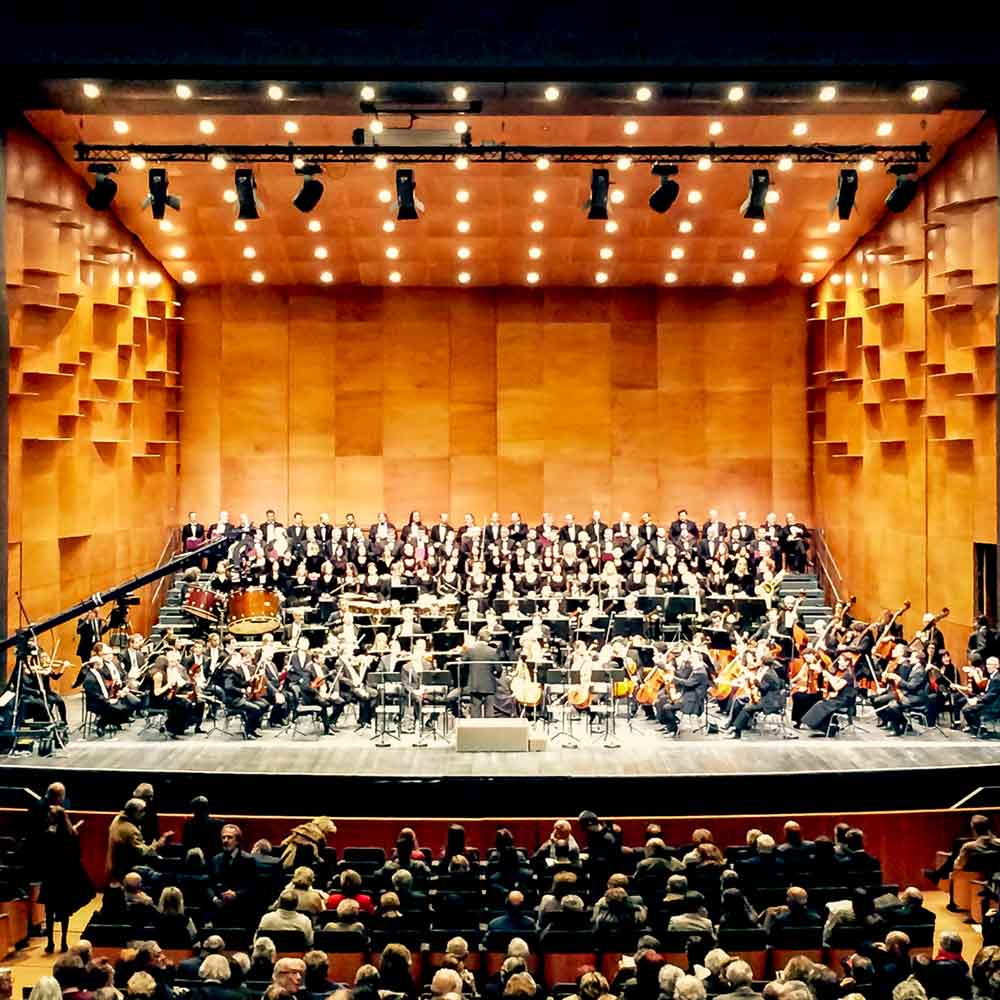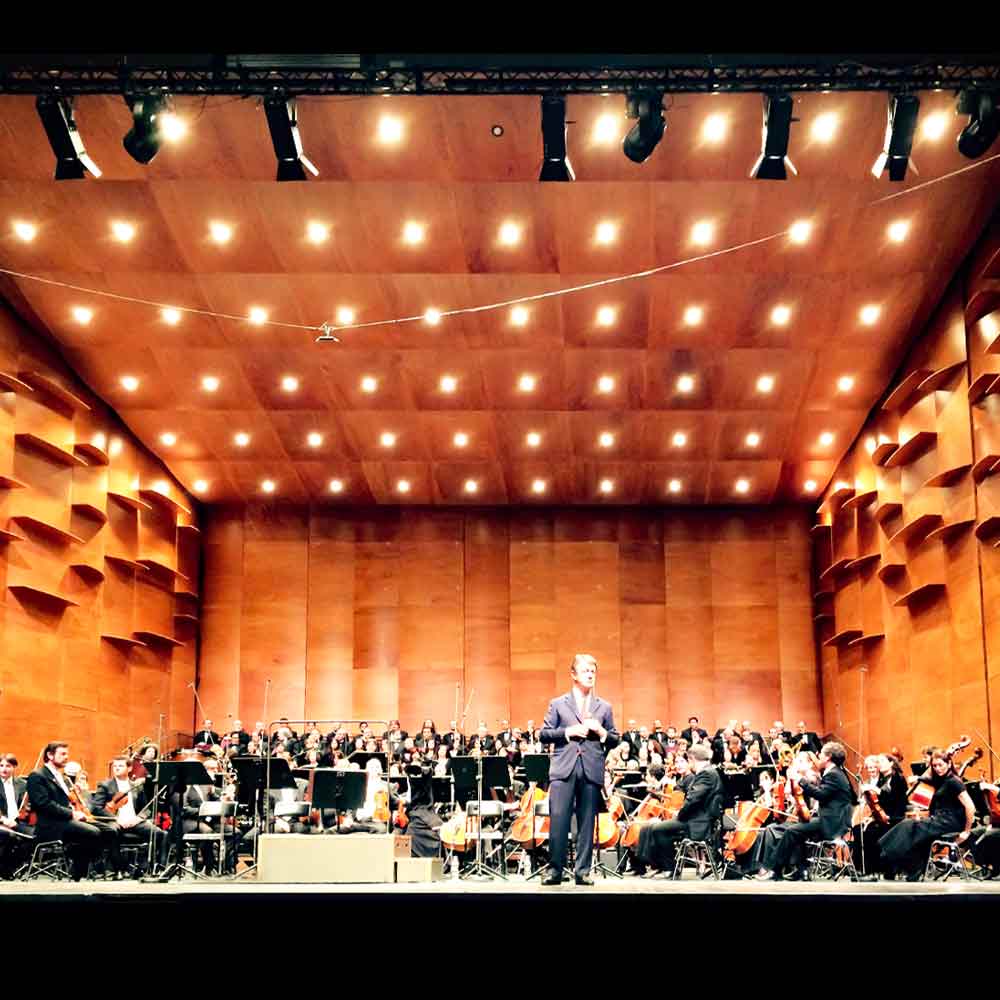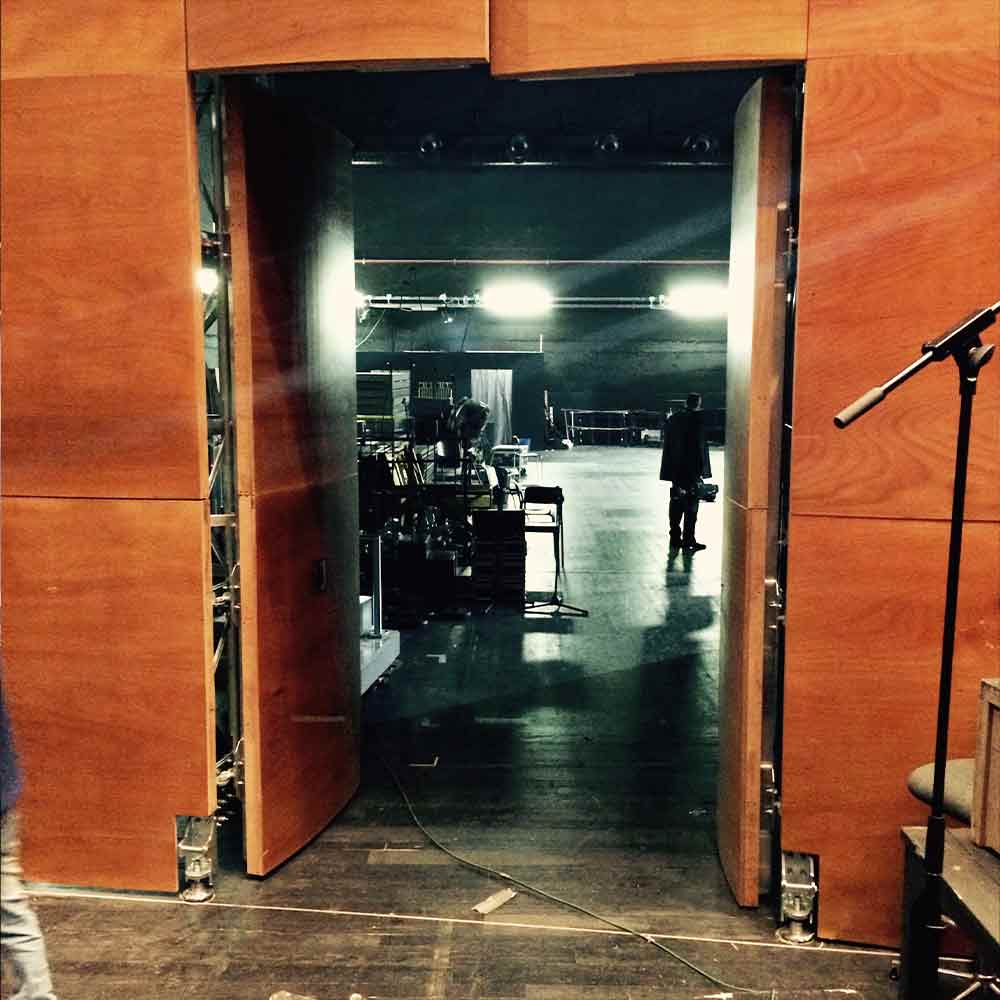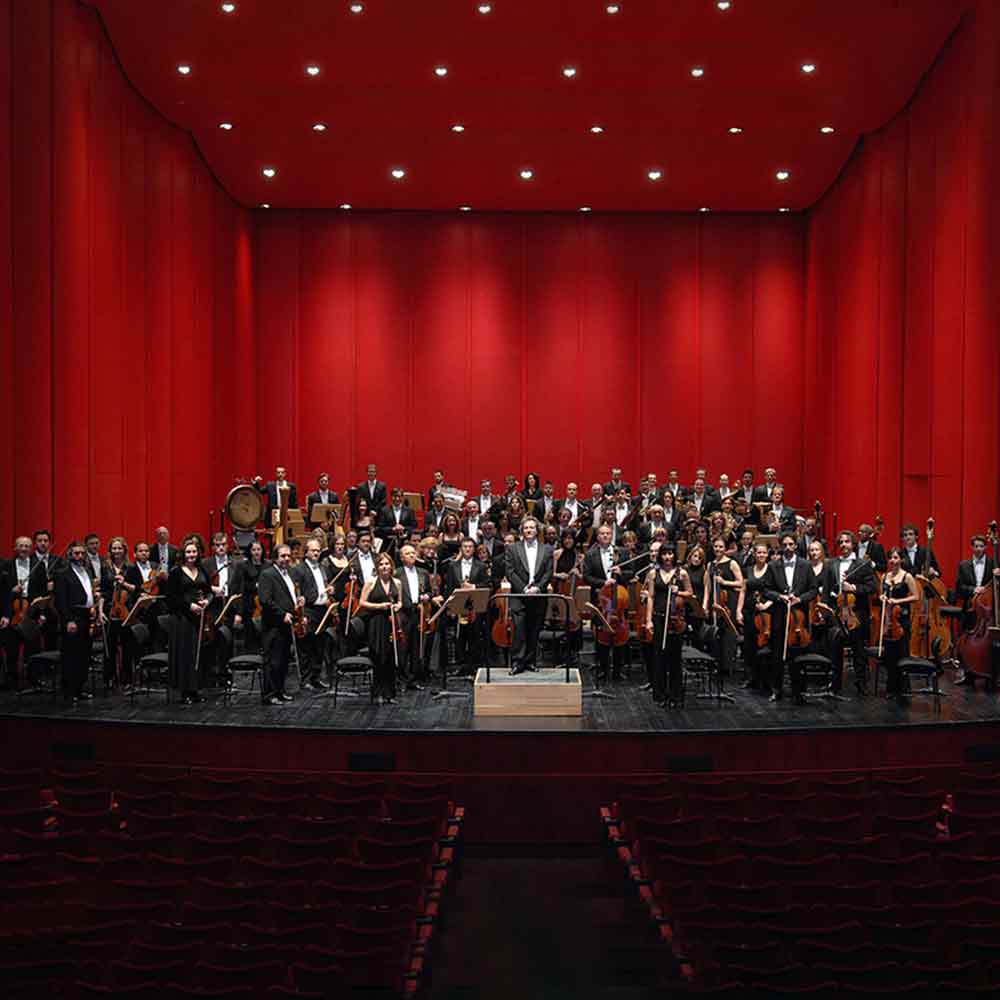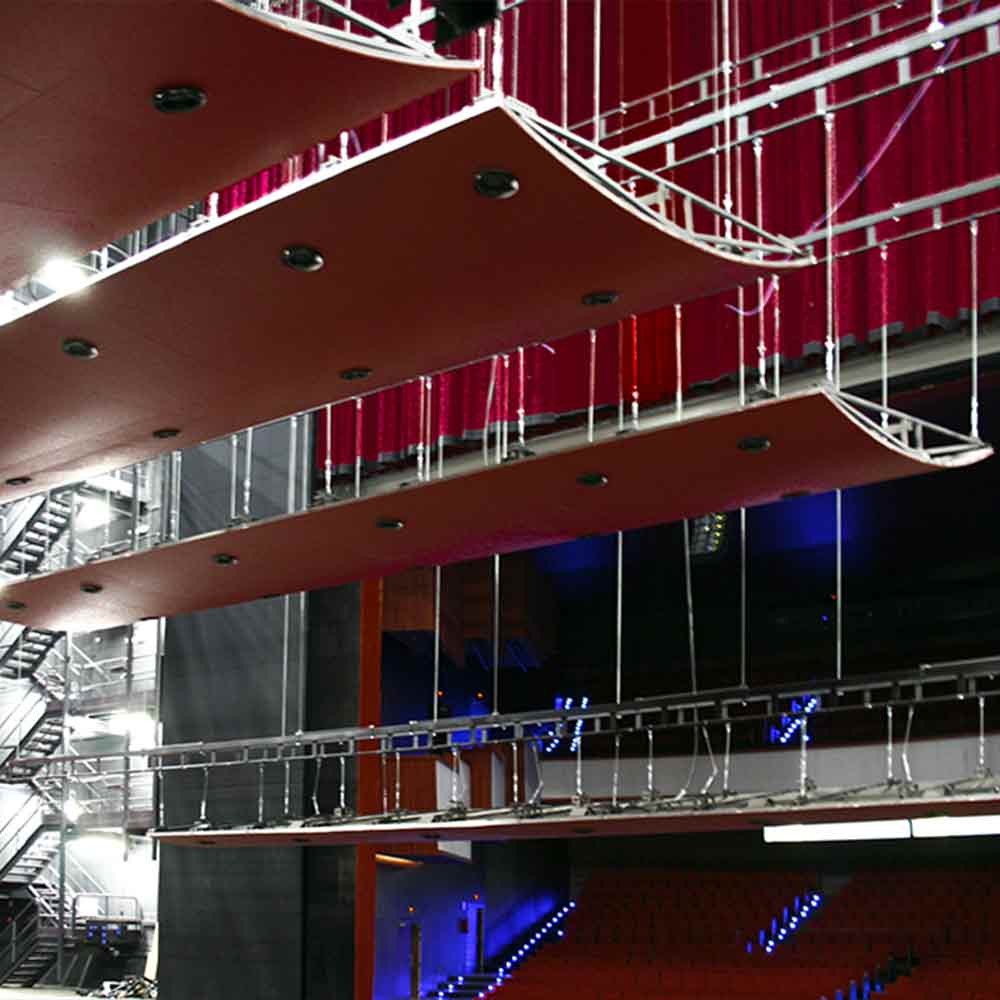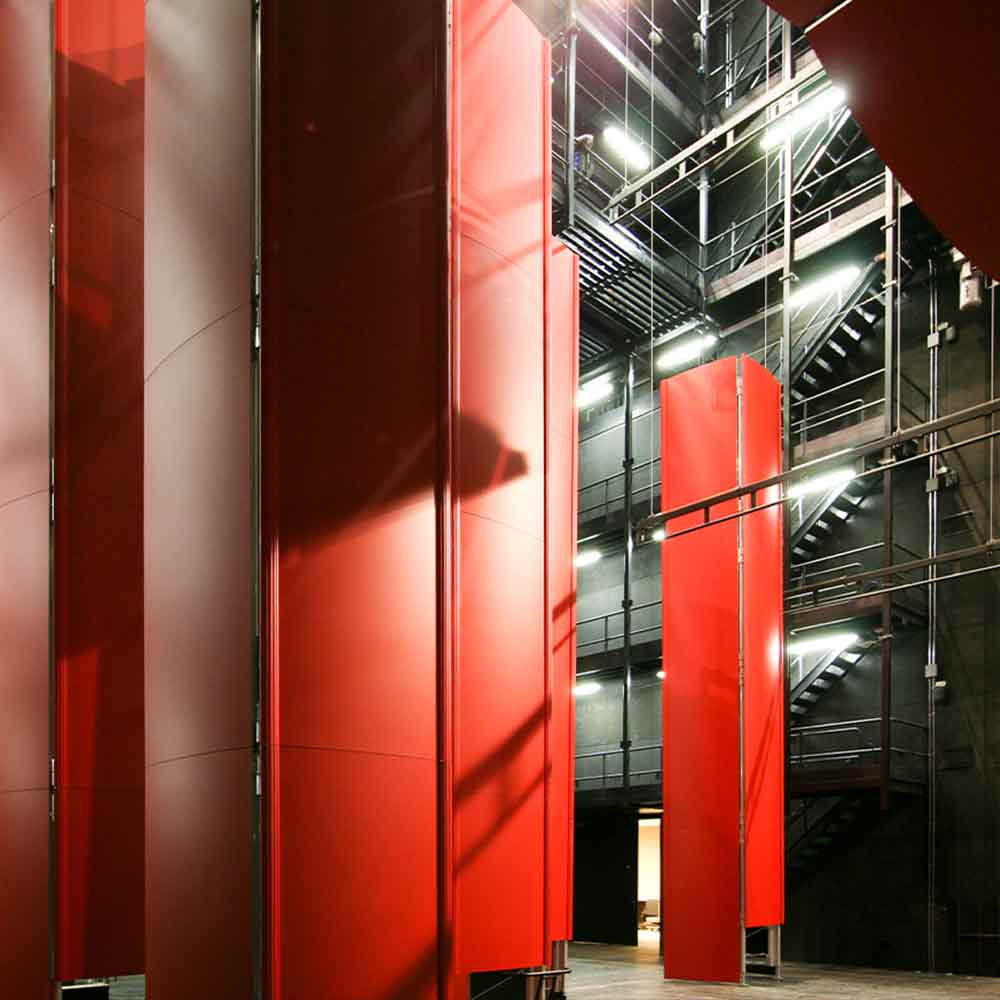 Teatros Del Canal
Madrid, Spain
The DIVA Concert shell by Wenger transforms the theatre into a concert hall in no time. Consisting of nine towers of different heights and four ceiling sails, the sound is directed undistorted into the auditorium. Remarkable is the choice of colours, here executed in red.
Bühnen Bern
Bern, Switzerland
The Concert shell in Bern is a masterpiece in terms of acoustics and technology. We manufactured the concert room according to the specifications of the MBBM acoustics office. The 6.5 m high x 2 m wide towers can be flexibly assembled and later stored horizontally in the container. The same applies to the ceiling canopies.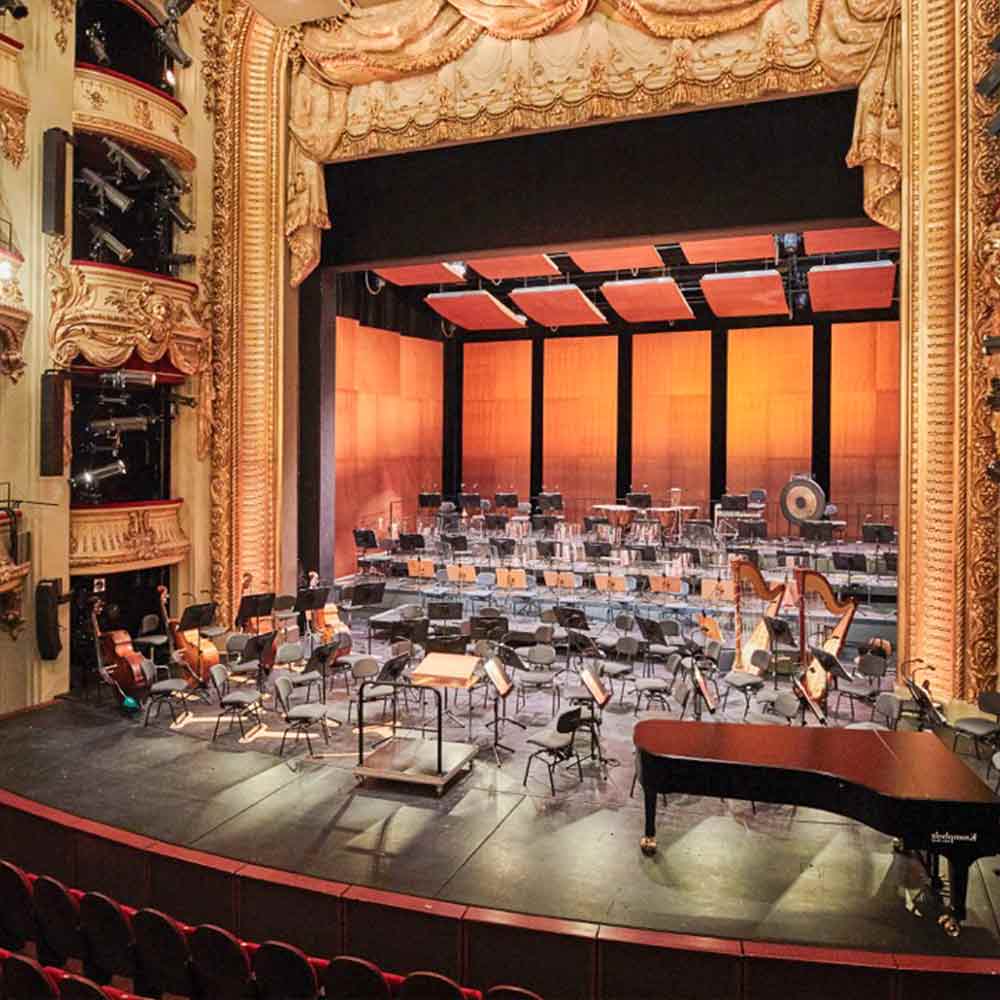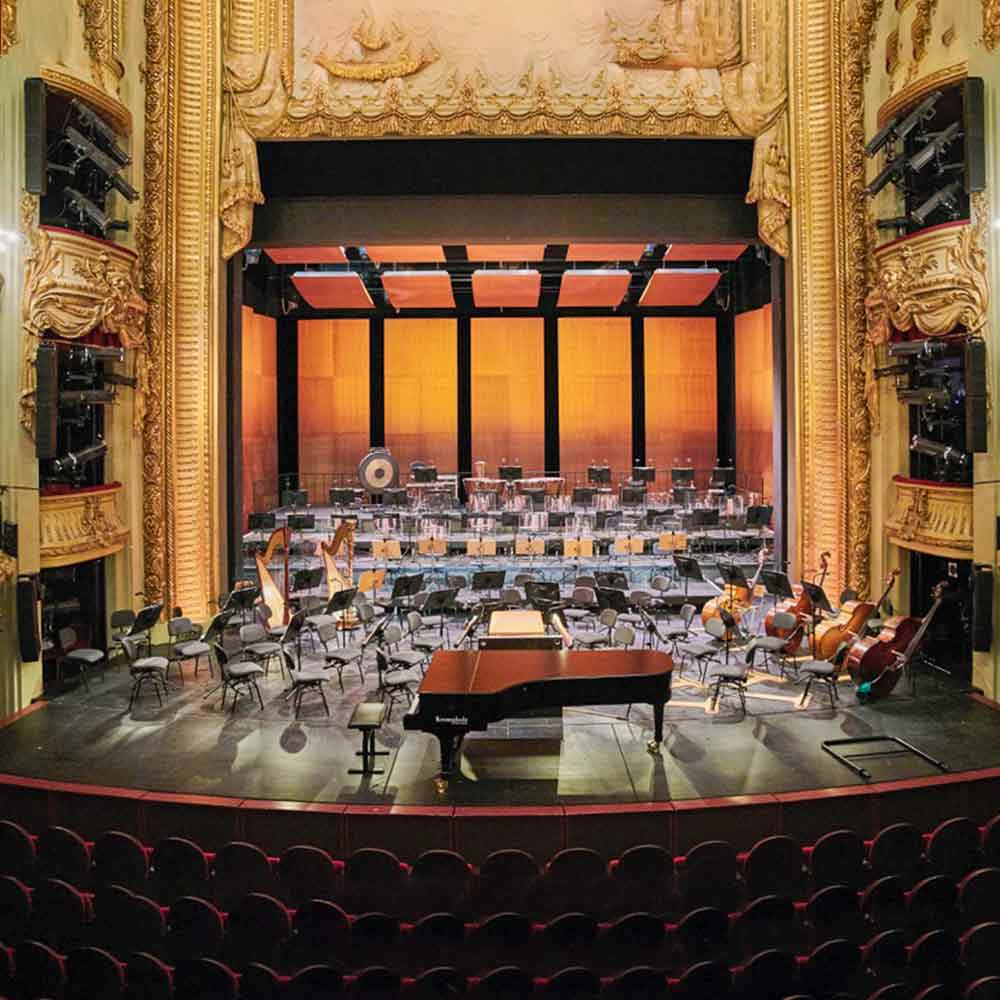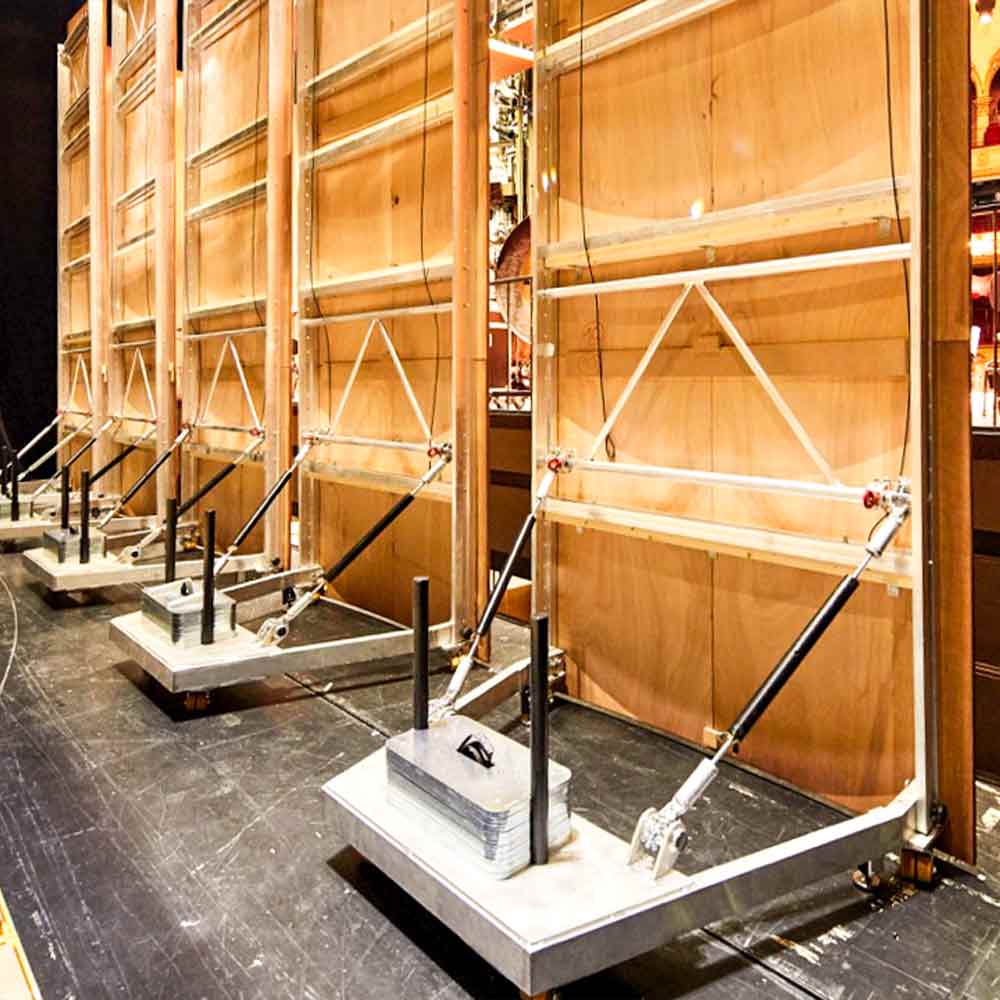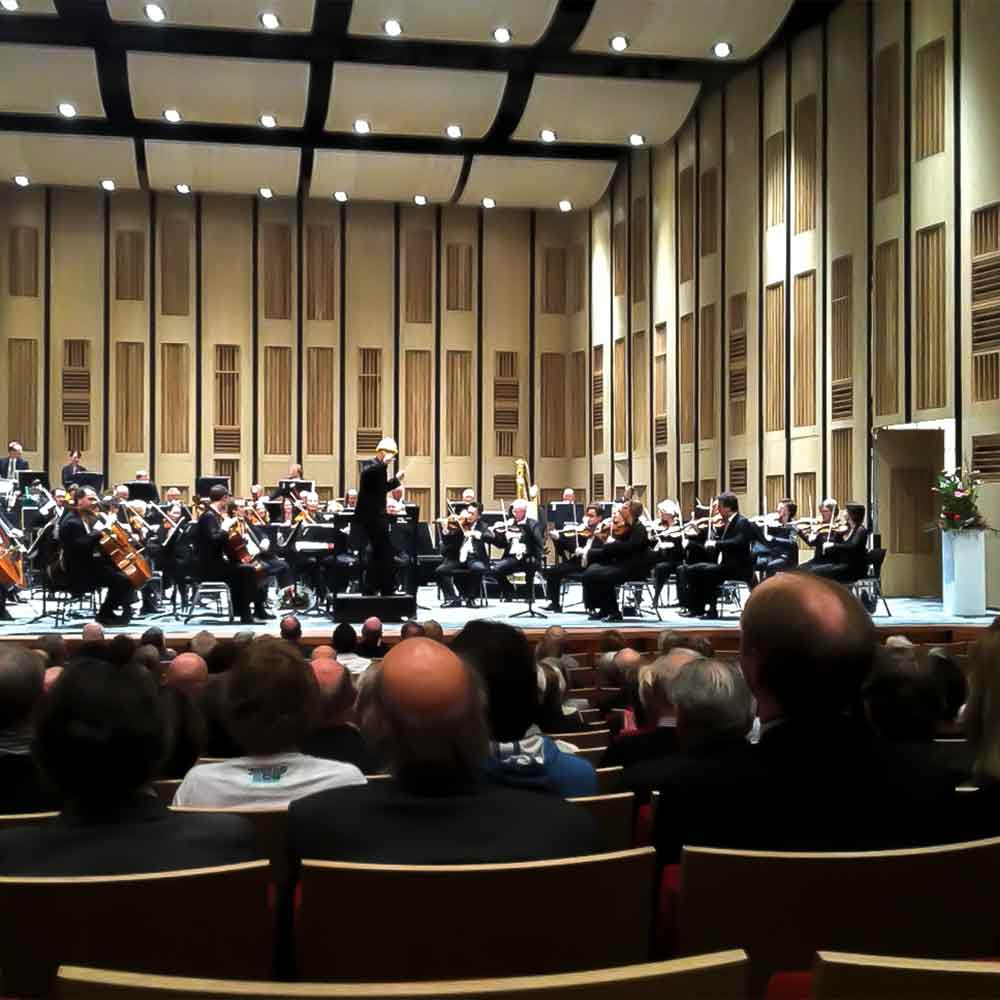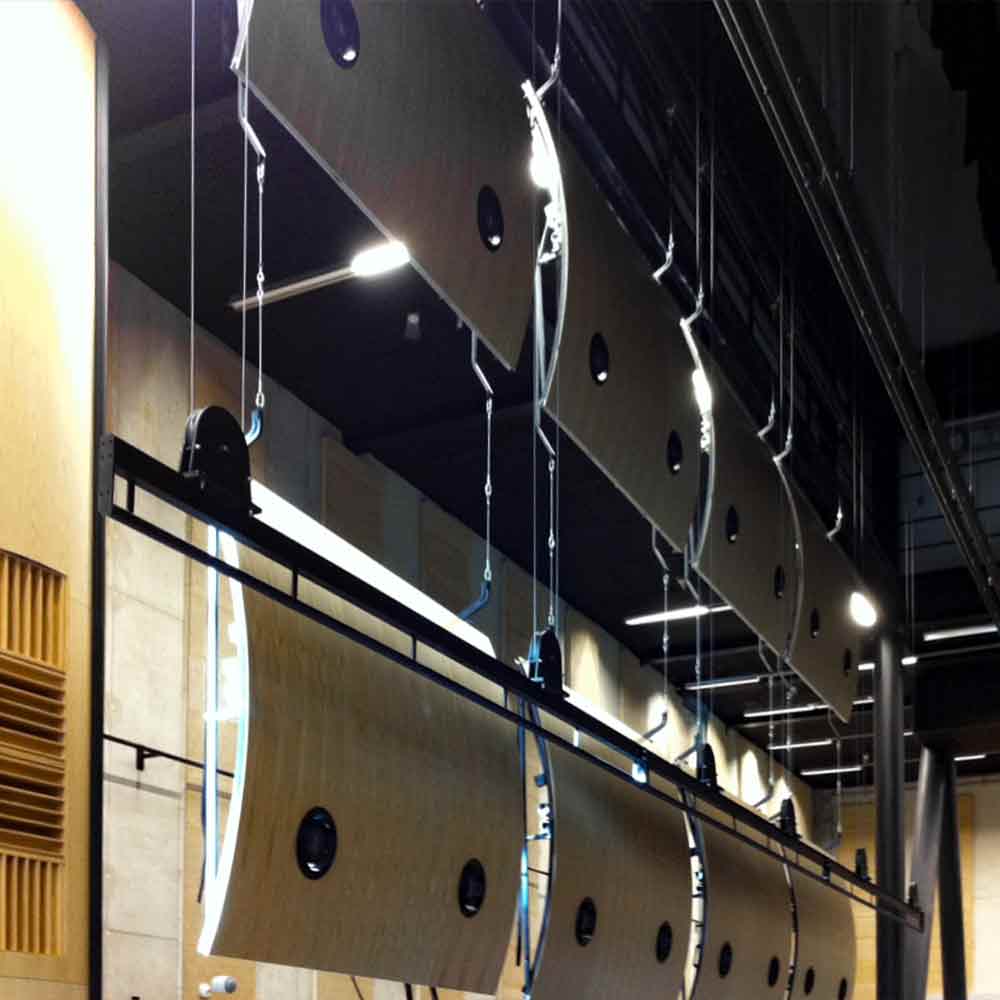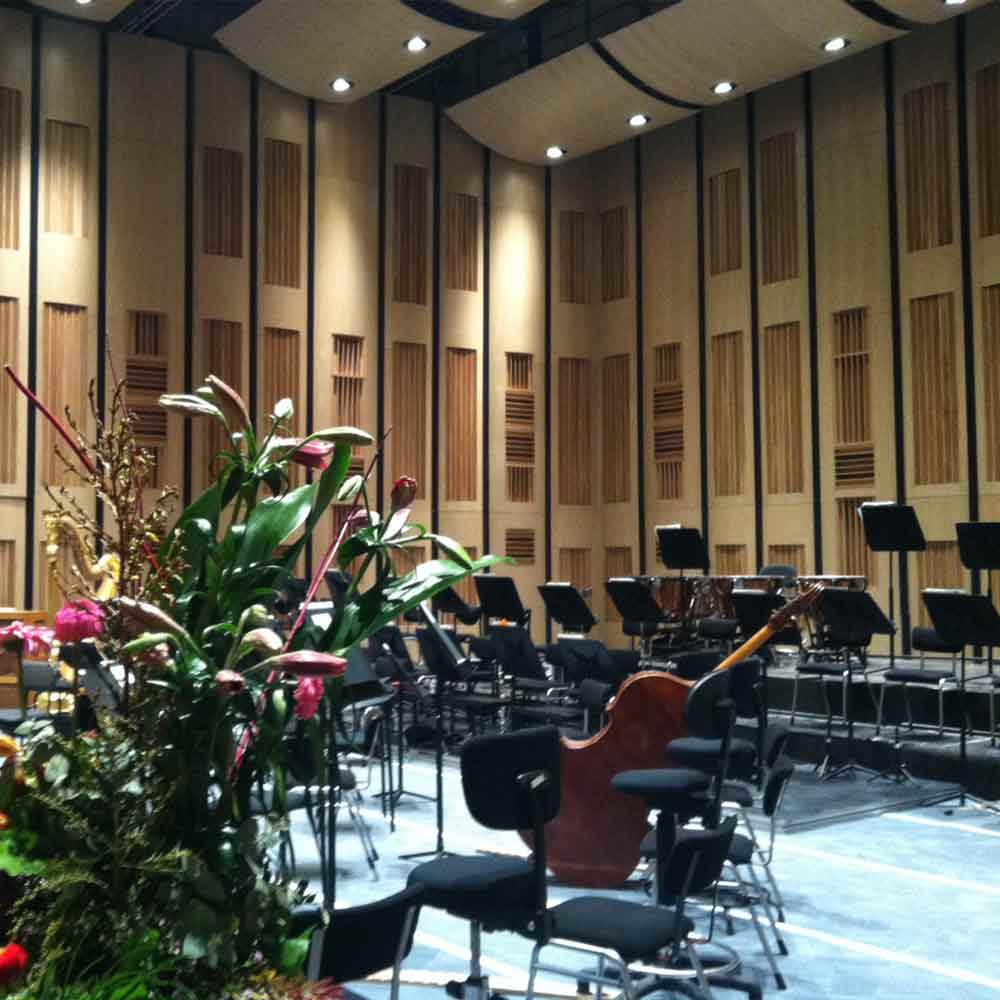 De Nieuwe Kolk
Assen, Netherlands
Together with the acoustics office SIAP Acoustics B.V. based in the Netherlands, we planned, designed and built the concert room in ASSEN. Special diffuser boxes were installed into the Diva concert shell of Wenger Corporation.
We would also be happy to advise you on your project!