HOAC® Turntable
Our projects
Teatro del Soho
Malaga, Spain
For the production of Antonio Bandera's performance "Company" we built a special revolving stage  with several rings. Each ring can be turned independently of the other. Four motors drive the outer ring and two motors each drive the inner ring and the platform in the middle. The freely programmable rides were implemented with a UNICAN control system.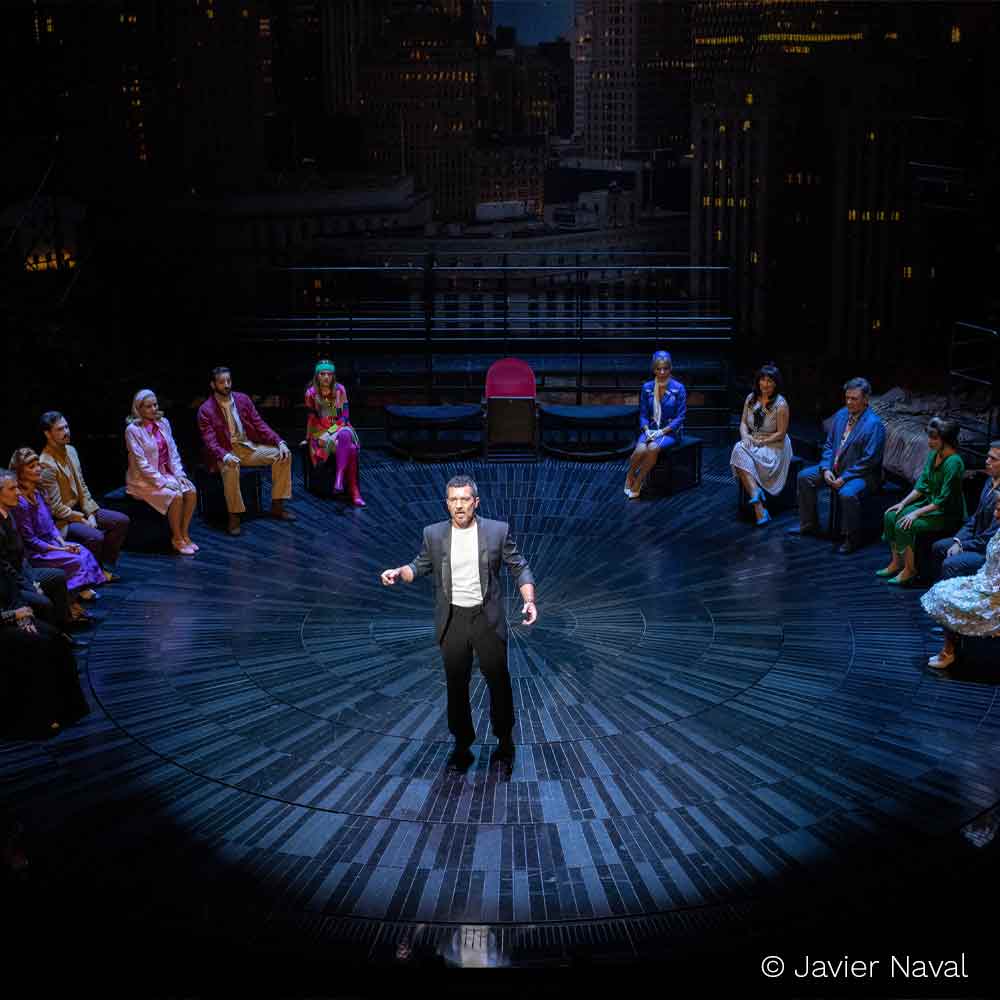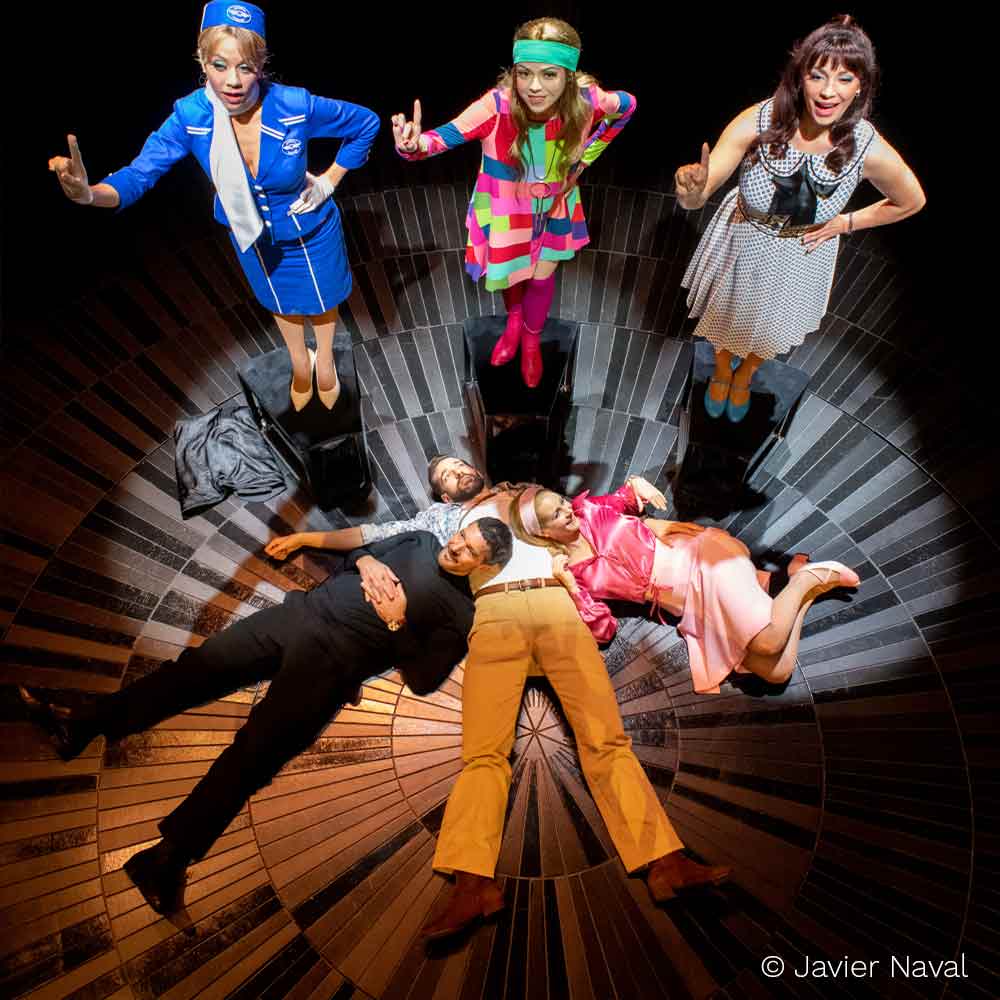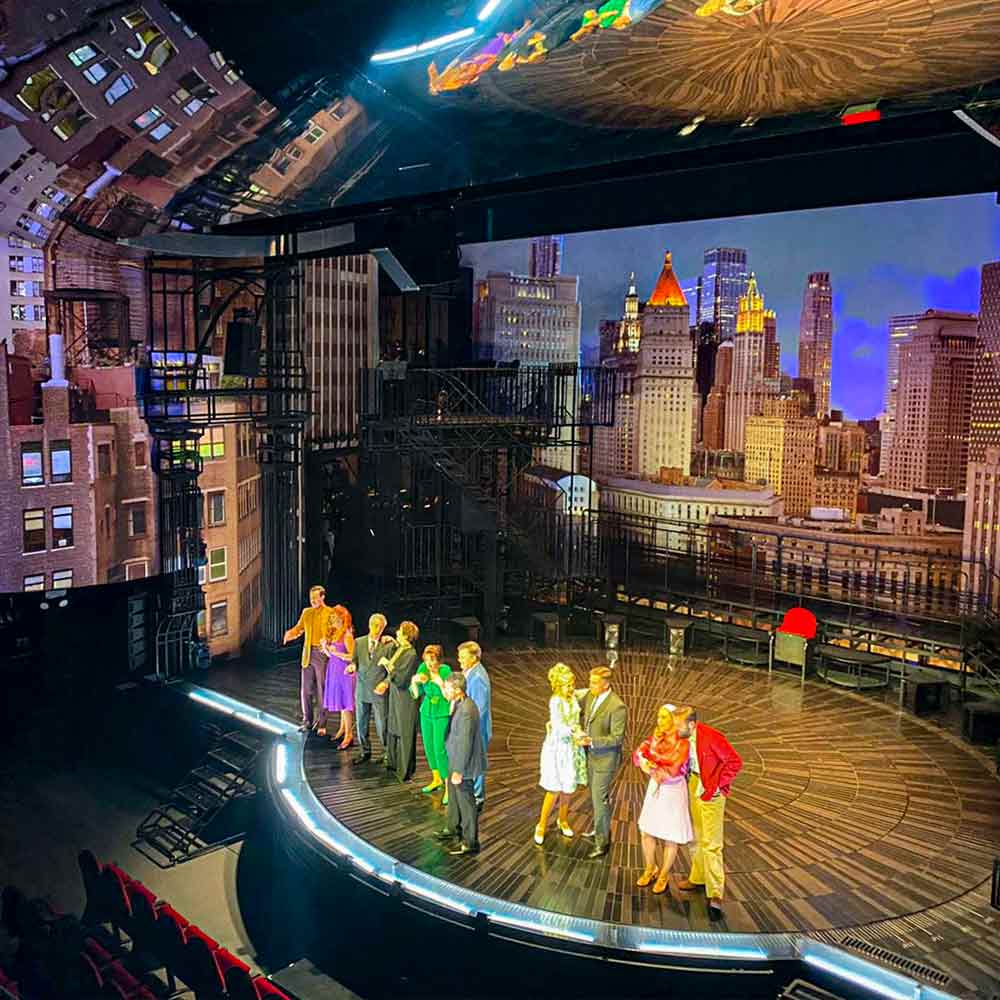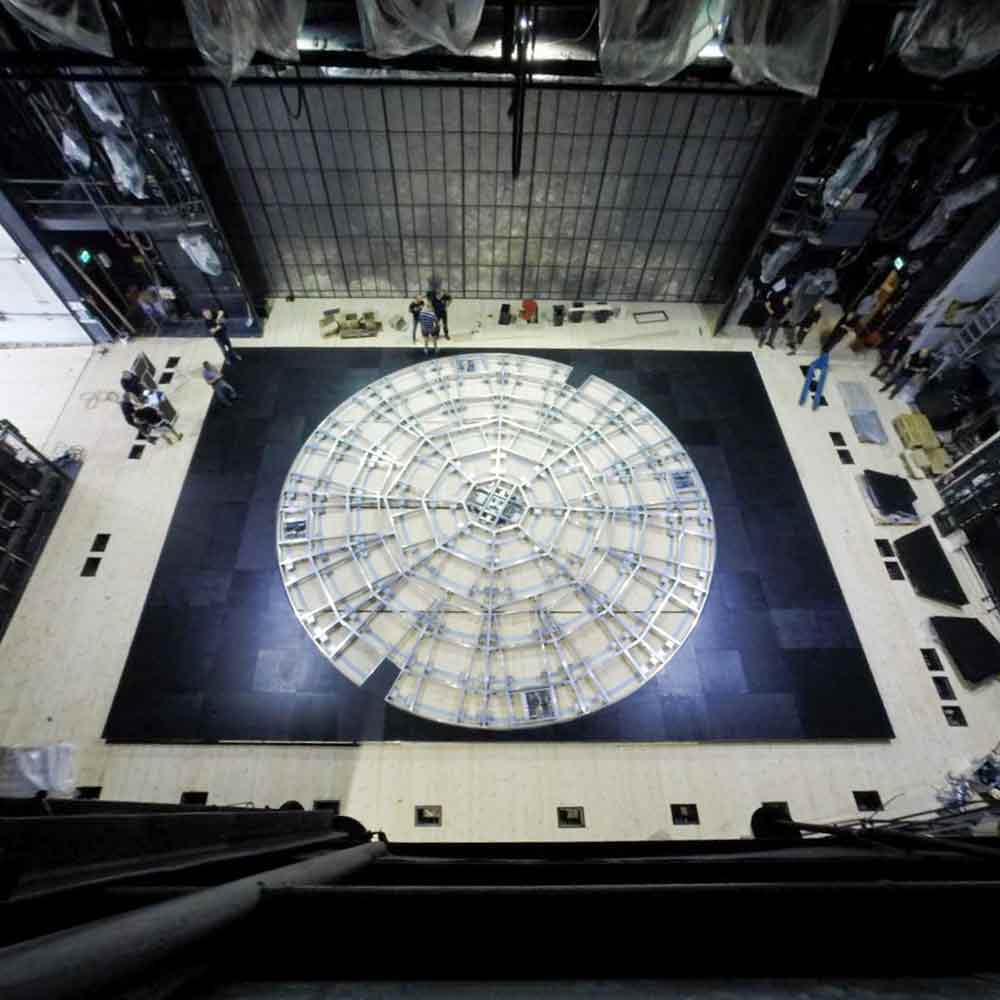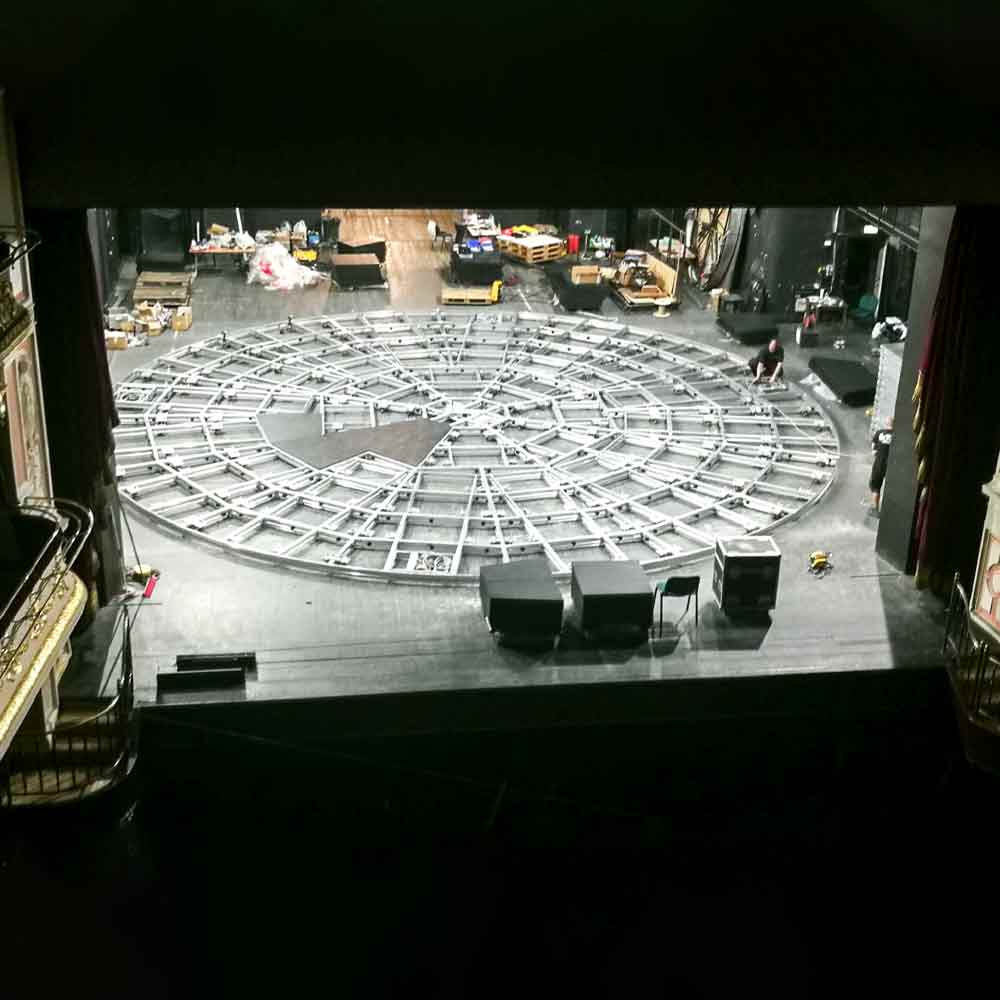 Opera Nova
Bydgoszcz, Poland
In the opera house in Bydgoszcz, versatile performances are staged with our turntable. Either a turntable with a cover or a free-standing turntable. The revolving stage has a diameter of 11.5 m- controlled by means of HOAC control. After instruction by our fitters, the theatre's stage technicians set up the turntable in any setting as required.
Gärtnerplatztheater
Munich, Germany
Small but mighty. In the centre of the production "Der Wildschütz", the 7 m turntable becomes a target. Integrated into the stage set, the turntable is used in a variety of ways. Classically on the floor as a turntable or hanging in the air as a stage set – the audience is amazed.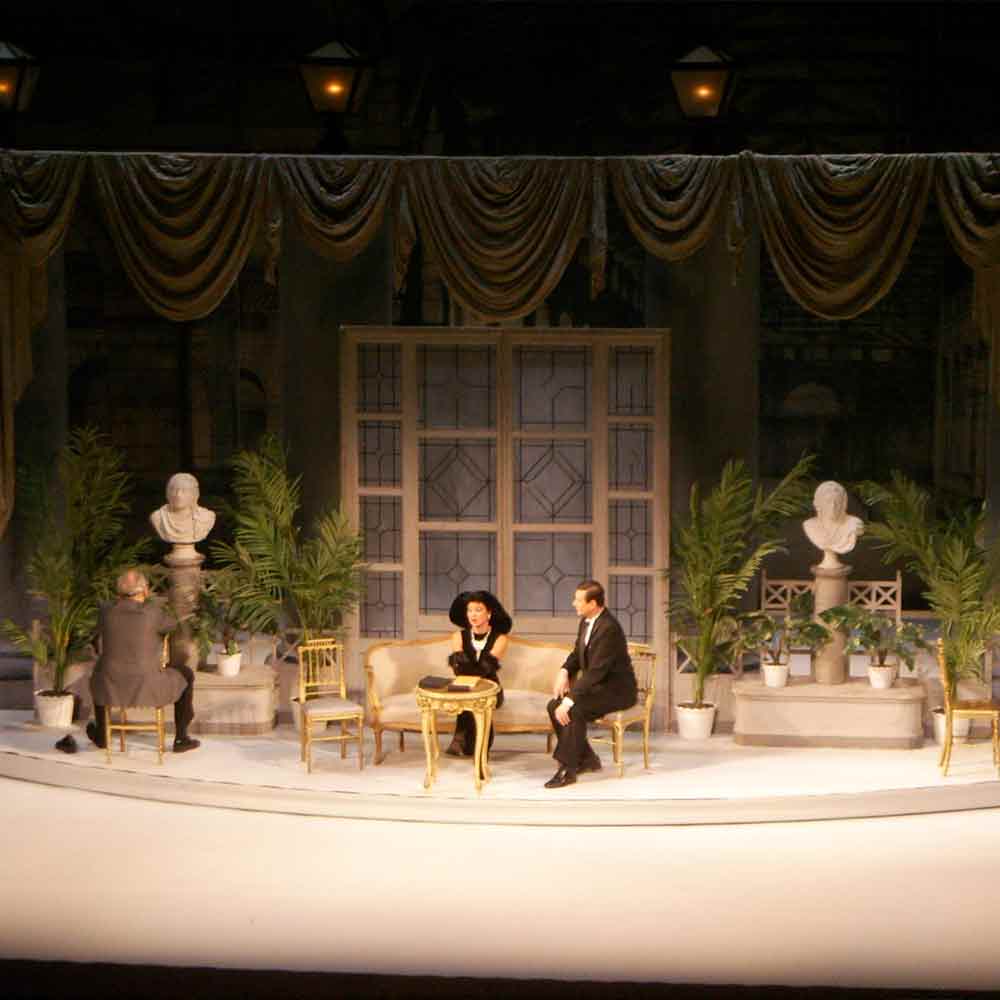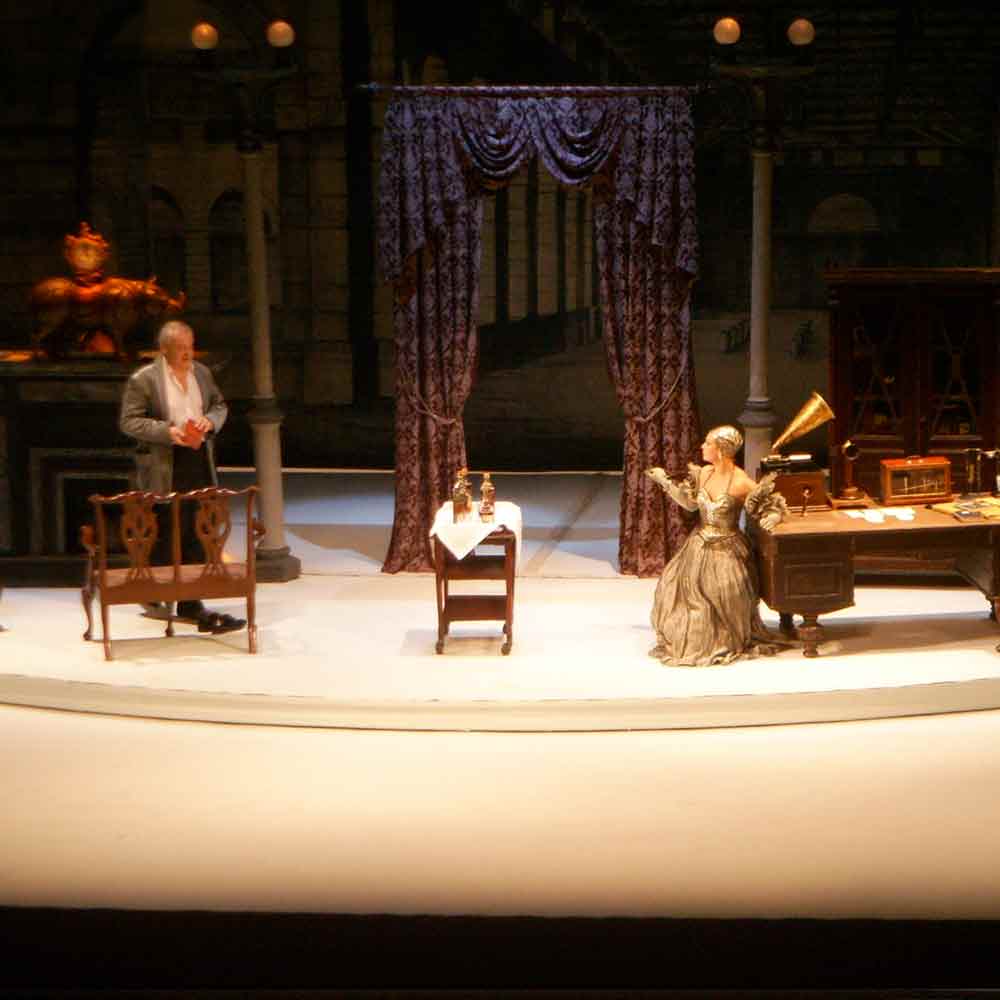 Alexandrinski-Theater
St. Petersburg, Russia
The mobile turntable in St. Petersburg measures 14 m in diameter and has a payload of 14 to., which rotates at a speed of up to 0.8 m/s on the outer rim.
We would also be happy to advise you on your project!